A Sustainable Web 3 Product is Hard to Build - Celebrate those who do...

Few days ago, I wrote a post I titled Put your Hand where your Mouth is... which was actually my defense for investing in Hive and great projects built on Hive blockchain. It's not just my story but also the stories of other thousands of users on the Hive blockchain. The year 2022 has been filled with hearbreaks in the crypto industries with many products failing and draining investors' capital to notheirng with no hopes of recovery in the near future. I also had a part of the bite as I held some of the assets that crashed or got compromised. however., I've never had any related story when it comes to investments on Hive.
While the deep bear market like we're presently going through may send to the lows a once agile and vibrant token, we're sure that are assets are safe and with sufficient patience, the next bull will show up. We all have been witnesses of $Hive at $3, $LEO at $1, $SPS at $1.2, etc, and we know as long as our assets are safe in our wallets, such days would replay again.
Today, I salute every developer, community or product strategist, community leaders out there who are engaging their skills to build something that earn trust and patronage from the general public across the nations of the world. It is worthy to note that it is never easy to BUIDL anything, let along build something sustainable. Some failed projects we've seen today were at some point looking cool but just that something was lacking and this is what separate dapps from apps, and we call it decentralization.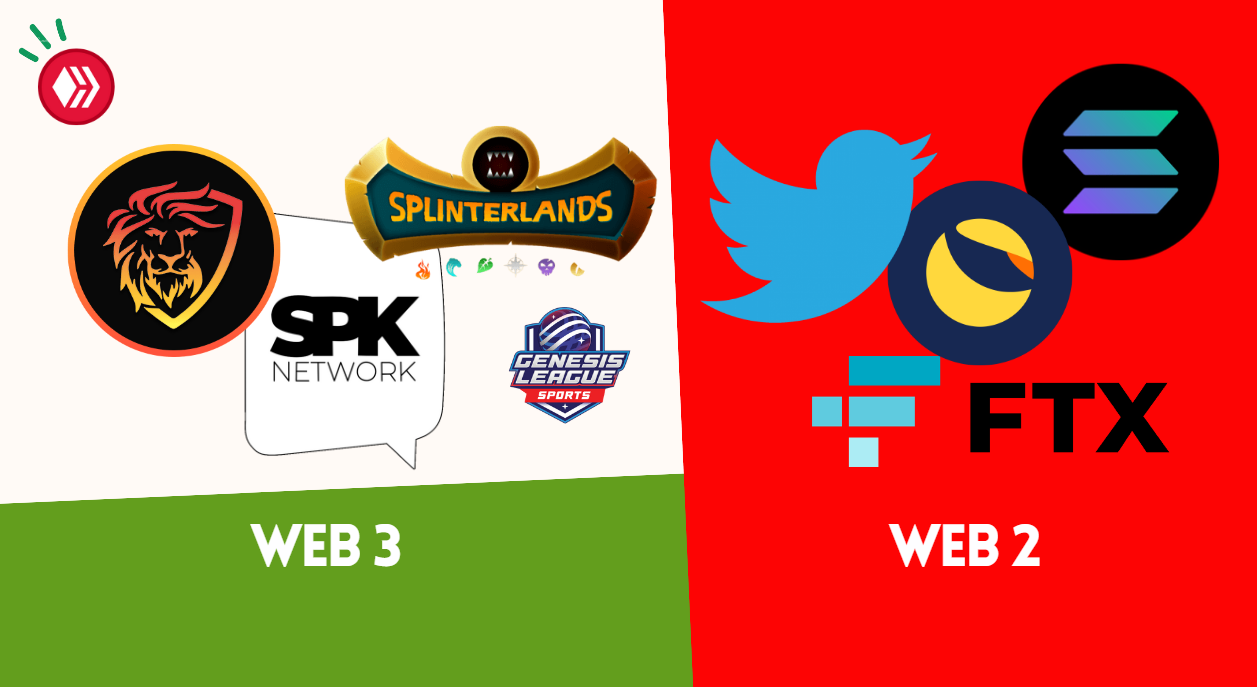 The experience of the #steemhostiletakeover by Justin Sun was a hard thing to bare, but glad that it gave birth to the most decentralized blockchain so far - Hive, hosting hundreds of apps and communities, with billions of successful transactions. On the heels of Hive's success is the emergence of great crypto projects like @LeoFinance, @Splinterlands @SPknetwowrk @CTPtalk @Ecency @PeakD among others. Today, some of these communities are becoming quite more loud and popular than Hive blockchain itself. This is because of the quality of product/service offered and true representation of the tenets of web3.
The marketing of Hive is today weak, perhaps we have no leading face, but we ee a more robust and stronger future with the emerging communities building on the Hive blockchain. The Splinterlands game is already making rounds as a leader in the GameFi and Play to earn category and we see LeoFinance rising as a leader in web3 microblogging.
It is in the news that Tesla shares is tanking by -9% and this is triggering Worries Pile Onto and concerns about Musk's Twitter focus. Elon Musk which doubles as the CEO of tesla and Twitter, we know is a successful businessman. However, trying to build a decentralized system in twitter into his dream "X-app" could be a great distraction to other products he directly manages.
However, we're blessed to have inthis web 3 space great developers and strategies have prioritized gifting sustainable web3 products to the masses even with lean resources as is available these bear days.
Please do well to celebrate all the great nerds that are building sustainable Web 3 Products/services on a truly decentralized blockchain. It is a Hard feat.
---
---

---
---
If you found the article interesting or helpful, please hit the upvote button, share for visibility to other hive friends to see. More importantly, drop a comment beneath. Thank you!
Let's Connect
Hive: https://leofinance.io/@uyobong
Twitter: https://twitter.com/Uyobong3
Discord: uyobong#5966
---
Posted Using LeoFinance Beta
---
---