Buying more Chaos Legion Packs to Qualify for last 3 Airdrops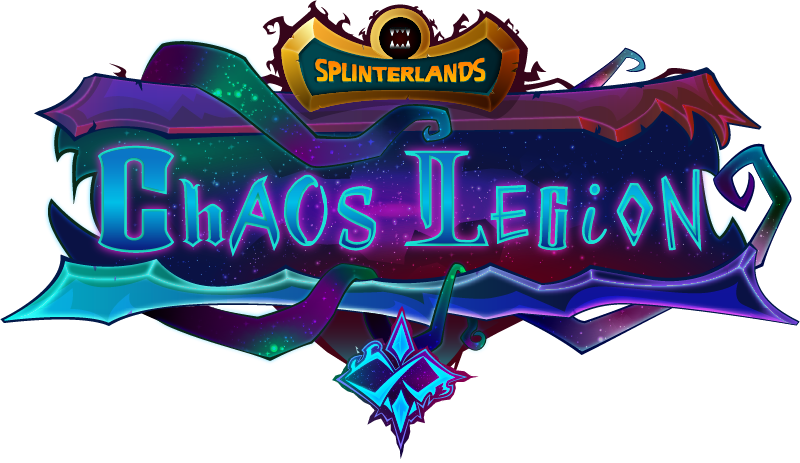 Legendary Summoner Airdrop revealed!
With about 810k packs packs left until the 12th million Chaos Legion (CL) booster packs are sold, the 11th Legendary Summoner Airdrop was revealed and distributed to lucky buyers of CL packs. It wouldn't be wrong to call Splinterlands the home of airdrops. With or without active engagement of the game, every Splinterlands player and investor is always qualified for some sort of reward quite regularly.
After reading the airdrop announcment by Splinterlands, I headed to see how lucky I would have been but lo, I didn't earn the airdrop this time. However, I've got three more chances to secure an Chaos Legion legendary character before the 15th million CL packs are sold out.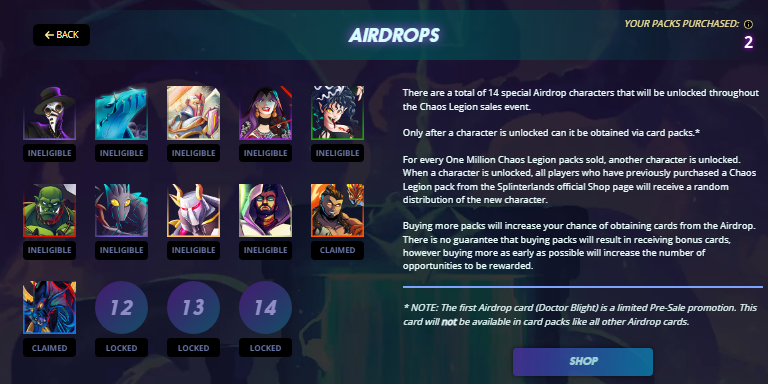 I Purchased an additional CL pack
The CL airdrop are not just empty promises. Asides from being lucky to be selected in the quite slim probability selection, there's something to be done to make a player stand a better chance of earning a CL airdrop and that is buying more CL packs. I had to purchas 2,000 more DEC to have enough resources o purchase at least 1 CL pack.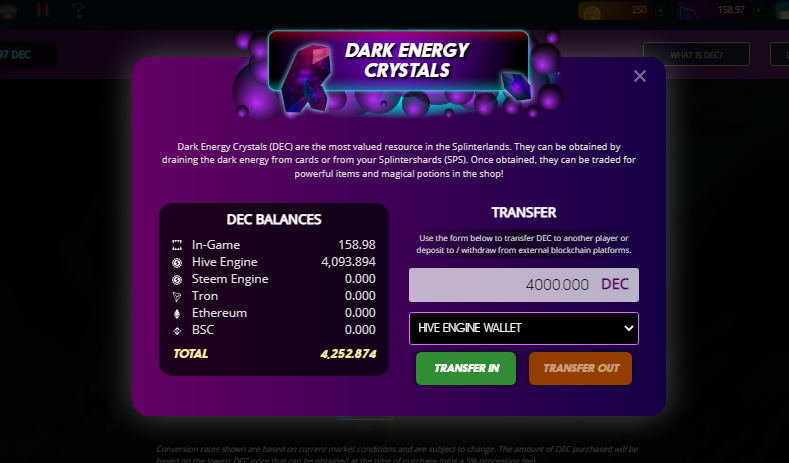 The CHAOS LEGION card set is the third major card expansion to be introduced into the Splinterlands game. With over 100 new cards bursting with eye-popping artwork and strategy-changing abilities, it represents our largest and most ambitious release to date... All players who have purchased a Chaos Legion pack before each milestone will have a chance to receive the new card in an Airdrop source
The One Chaos Legion pack was actually purchased, bringing my total CL packs to 3 so far. I am setting a new goal for CL packs o purchase at least one weekly and I would be able to own at least 12 more packs in the next Three months to have more chances of earning an airdrop in the future.

The revealed airdropped summoner card - Possibilus the Wise has some amazing stats as shown above. Owning or having Possibilus the Wise card in your deck will add a lot of new possibilities for Melee attack characters when using Water in battles. Moreover, the card increases the Health of all friendly characters by +2, and also gives them each the Trample and Reach abilities which will allow characters with Melee attack to use it from the second position on the battlefield and also gain a second attack on the next enemy target when they kill a target! Who woud want to miss such a special card in his deck?
I Opened the CL Pack
I couldn't keeep my hold. i needed to open the just purchased CL pack of 5 cards. Awesome characters therein but wasn't very lucky in terms of card value and power. However, the characters would be awesome in battles.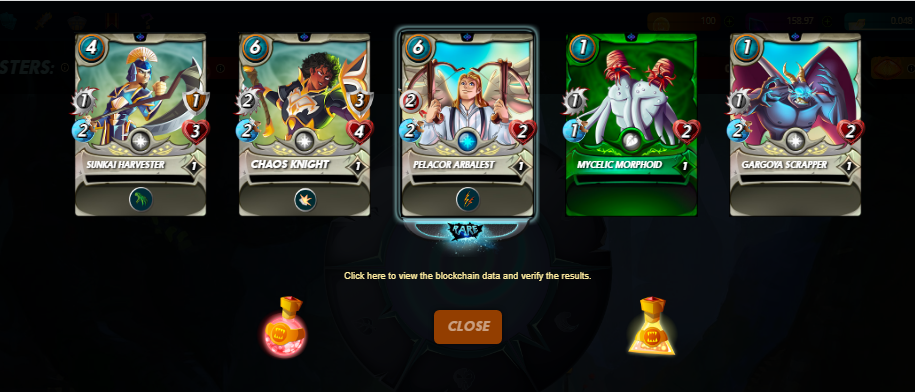 CL pack opened
My Splinterlands card deck is gradually growing. My owned cards are already 22 and still counting. I'm getting more intentional with the Splinterlands game as the future looks quite promising.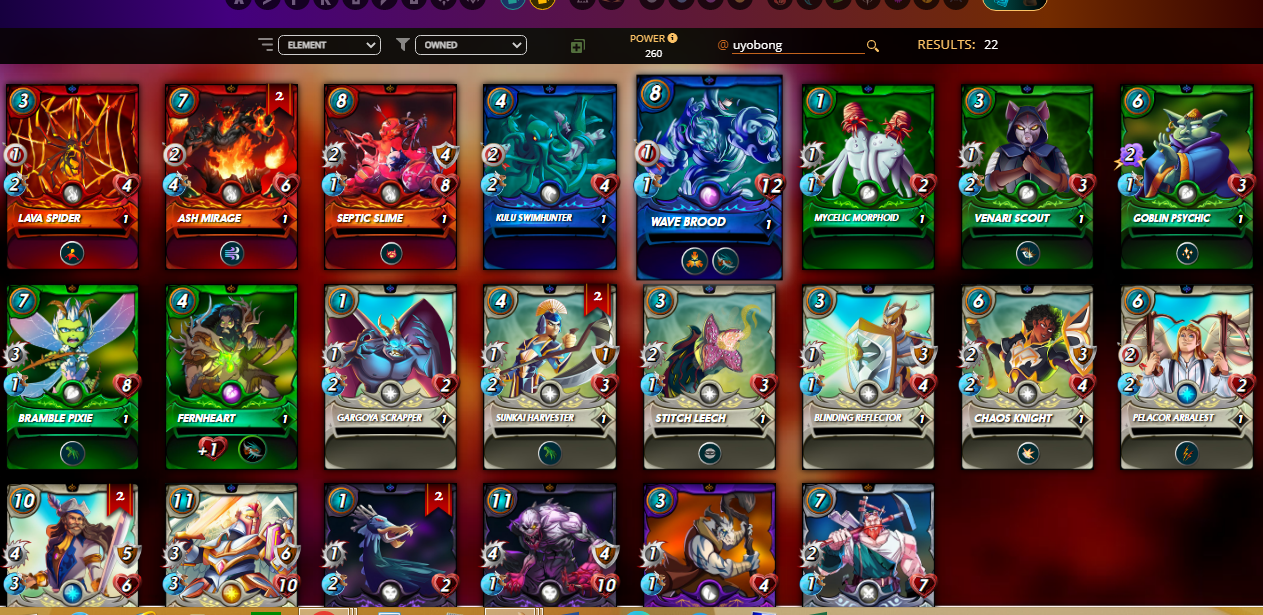 I am sure that in the next CL legendary airdrop, my CL pack count would have grown significantly to increase my chances of earning the airdropped card.
Did you receive Possibilus the Wise card today?
---

Splinterlands game is termed the "next generation of collectible card games" in which allows players to collect, trade, and battle with provably scarce digital collectibles with real-world value. Battles on Splinterlands Unlike most trading card games, are fast and furious, and are usually completed within few minutes. The Splinterlands gameplay is simple and easy to learn viz: reviewing combat rules, making and submitting of the team and watching the battle unfold.

If you found the article interesting or helpful, please hit the upvote button, share for visibility to other hive friends to see. More importantly, drop a comment beneath. Thank you!
Let's Connect
Hive: https://leofinance.io/@uyobong
Twitter: https://twitter.com/Uyobong3
Discord: uyobong#5966
---
Posted Using LeoFinance Beta
---
---