Creating Scarcity for your NFTs - The Splinterlands Example
Making room for commodity scarcity is one of the ways of adding value to the price of the commodity. Within the crypto-sphere, we look out for assets that are scarce enough but in high demand. One of the ways of making that happen is minting limited counts of assets. Scarcity is about to hit a recent Splinterlands card NFT set.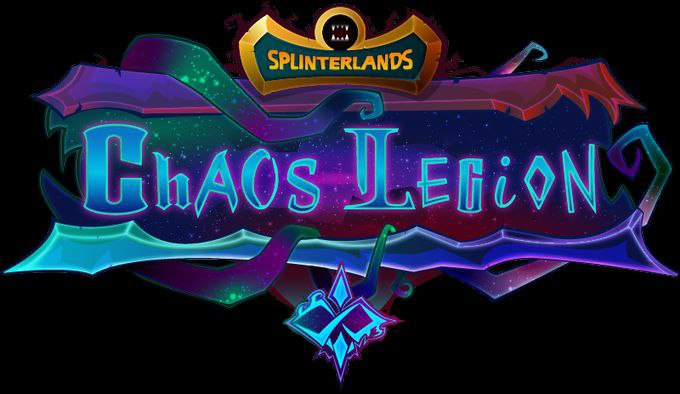 ... as Chaos Legion Packs going out of Stock
With just less than 18% of the entire Chaos Legion Packs created left to be sold out or burned, it is obvious that CL packs are going out of stock. This was gathered in a recent tweet from Splinterlands on Monday, 9th January, 2023..
The end of Chaos Legion is near.
Under 18% of packs remain. 2 Legendary Airdrop Summoners left.
25k packs burned daily until they're all gone. Chaos Legion will be out of print in April or sooner. Don't say we didn't warn you!
#splinterlands $SPS #hive #Web3 #TCG #cardgame
Source
The Chaos Legion (CL) Packs card set is the third major card expansion to be introduced into the Splinterlands game. The cards set has over 100 new cards with unique artwork and strategy-changing abilities. Obviously the largest and most ambitious release so far. A special incentive for splinterlands players to buy CL packs are special cards airdropped to players for every 1 million packs purchased. That is, all players who have purchased a Chaos Legion pack before each milestone will have a chance to receive the new card in an Airdrop!
Presently, 25k CL packs are burned daily. That means 1.25 million CL packs would have been burned by the end of March 2023 and that is half of the total amount of packs yet to be purchased. With daily buy rates which would likely be growing this month and next, the remaining 1.25 million CL packs would be out of print stock sooner.
The Splinterlands team has also announced that there are only 2 Legendary Airdrop Summoners left that would be issued when the 13 millionth and 14 millionth card packs are sold.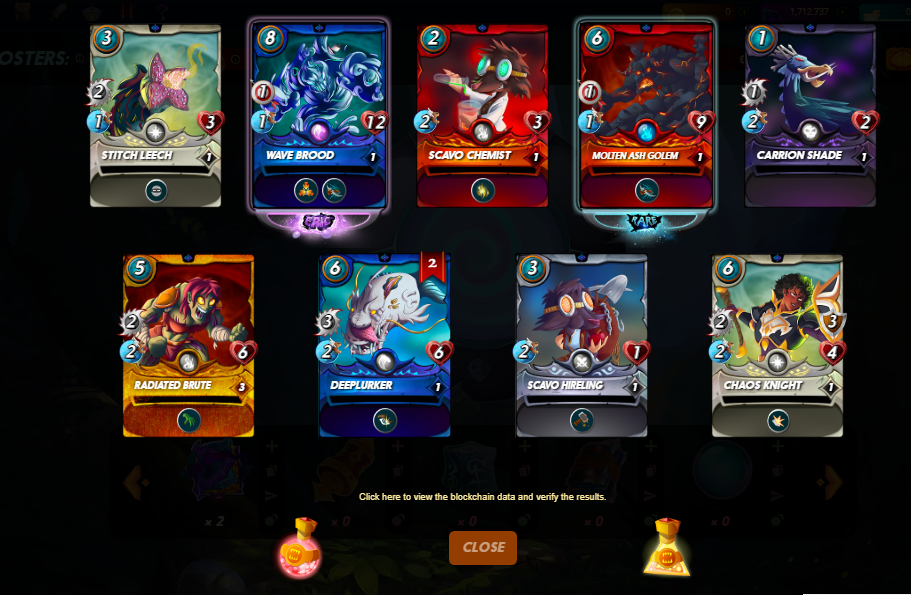 It's been fun buying some CL packs over the last few weeks. Just two days ago, I Bought a Chaos Legion Packs & Opened 2 packs which contained 1 epic legendary card, 1 rare card and 1 gold foil card. The revealed cards look great with awesome abilities - all with melee and ranged attack.
The splinterlands team stands out when it comes to marketing. each time, they carefully create scarcity for their NFTs, hence, making future investment into the gaming ecosystem organic and encouraging. The end of CL pack minting in a few weeks would unlock a new price range for the packs as we can see for the Untamed pack set and others.
Let's see as the events unfold around the leading play to earn gaming ecosystem.
How many CL packs do you have?
---

Splinterlands game is termed the "next generation of collectible card games" in which allows players to collect, trade, and battle with provably scarce digital collectibles with real-world value. Battles on Splinterlands Unlike most trading card games, are fast and furious, and are usually completed within few minutes. The Splinterlands gameplay is simple and easy to learn viz: reviewing combat rules, making and submitting of the team and watching the battle unfold.

If you found the article interesting or helpful, please hit the upvote button, share for visibility to other hive friends to see. More importantly, drop a comment beneath. Thank you!
Let's Connect
Hive: https://leofinance.io/@uyobong
Twitter: https://twitter.com/Uyobong3
Discord: uyobong#5966
---
Posted Using LeoFinance Beta
---
---