Fun is part of the Earnings on Splinterlands NFTs - My Battle Report with Magi Necrosi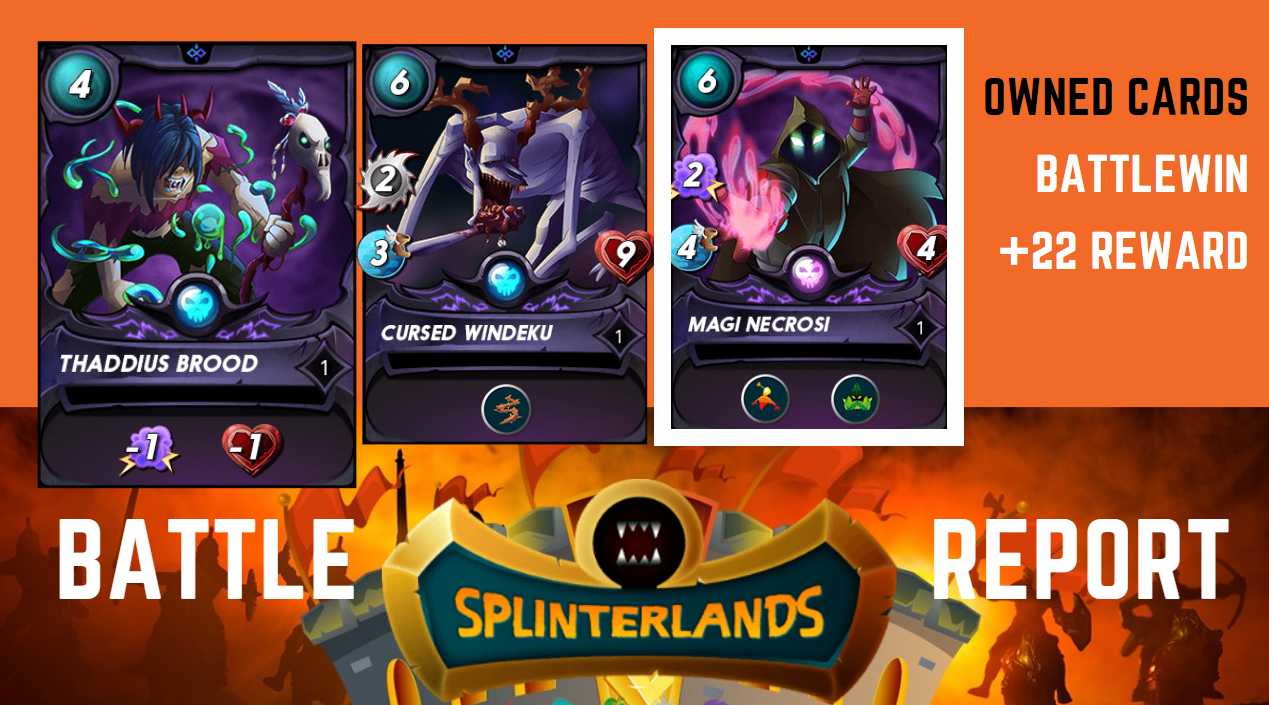 Splinterlands game is Fun
Gone are the days when we just saw hive to be a place to make some money. It is, but much more the social aspect of this blockchain is so vast and many are missing out from the fun and happiness it brings. Getting to connect with people, collaborate with them, share thoughts are just a priceless feature of the Hive blockchain. These can only be harnessed in the social part of the blockchain.
All of the communities here on this blockchain has the socializing feature in terms of engagement but the Splinterlands community was created with a whole form of fun in mind as a gaming community. many of us have been buying cards, NFTs with the intent of selling them and making some profits but beyond that, sharing in the fun of Splinterlands battles can help help your brain stay healthy by honing your mental sharpness and memory abilities.
Like I would always say, Hive pays us for our leisure and fun. The Splinterlands game is a core contributor in this respect. I've started playing Splinterlands and so far I can say its exciting and the time time spent is refreshing.
Today, I curated the share your battle challenge post and discovered that I had purchased the theme card for the week's battle challenge - Magi Necrosi. Besides, I had also gotten some other related cards in the splinter group and hence, I decided to participate in the challenge.
My Cards, Position and Strategy
The theme card Magi Necrosi is a Chaos legion card with Epic rarity. It caries the death element and has the magic attack with Snipe and Camouflage abilities from the very first level. The card I used has a speed rating of 4, health rating of 4 and magic attack rating of 2. I appreciate Magic cards because of their nature of attack though I've not really been using the death element cards except where guild and tournament battle rules specify.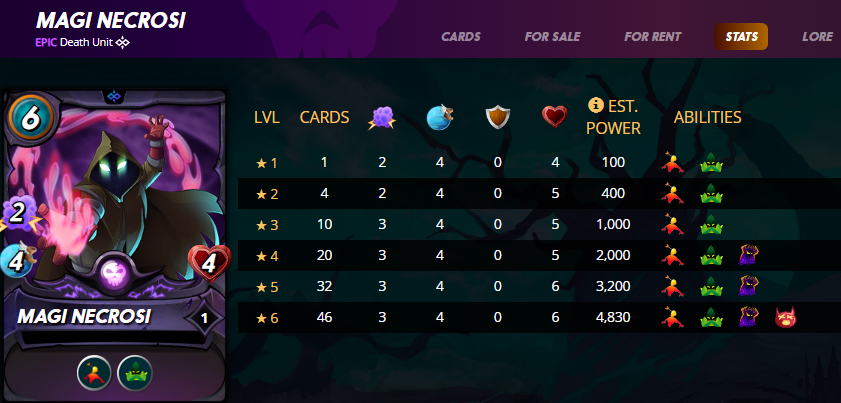 To use Magi Necrosi in battle, I engaged the Thaddius Brood Summoner which depletes magic attack ad health of enemy monsters by 1. The manna cap for the battle was just 16 and I could only choose two monsters for the battle including the theme monster. Their positions were:
First Position: Cursed Windeku - a melee attack monster with the thorns ability.
Second/last Position: Magi Necrosi
When I started playing Splinterlands, I was addicted to Venari Knifer, an earth card with thorns ability. For me, they are double attack monsters since they will damage back every melee attack before their attack turn. This prompted my choice of Cursed Windeku to lead the battle.
Below is a screenshot of the battle line-up at the start. It was a 2 monster against 4 monster battle. The opponent at first had looked advantageous.
Glad that I positioned the theme monster, Magi Necrosi at the rear because it couldn't have resisted the initial heat of attack at the start of the battle. Cursed Windeku was resilient at least with a high health rating of 9. Besides, Magi Necrosi as a maic attack monster can attack from the rear and that was a great strategy for me.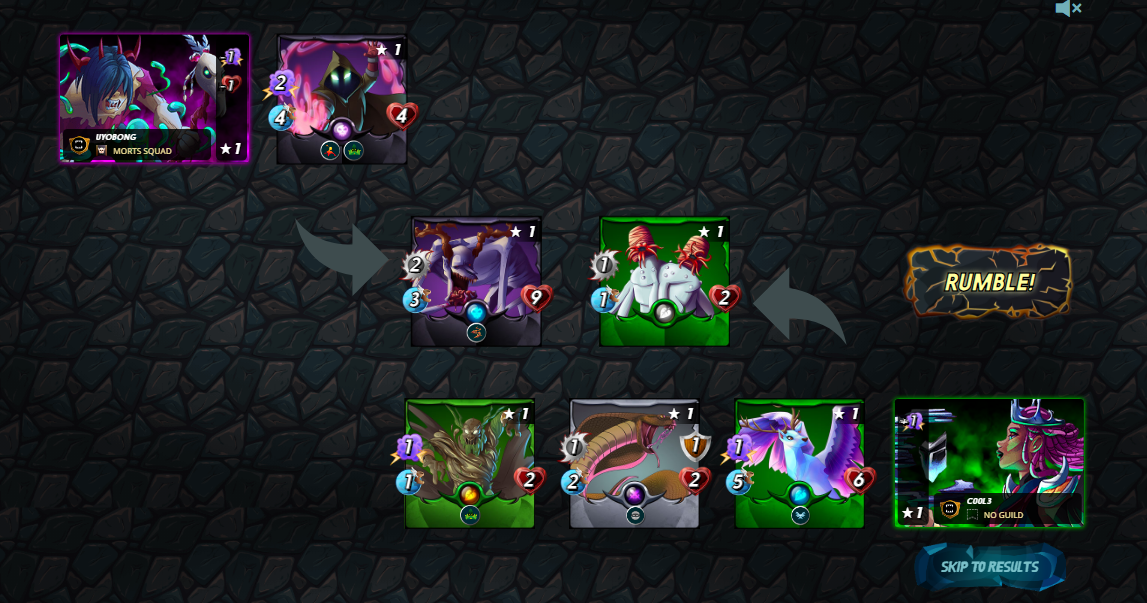 You just have to watch the battle here again.
My Team won!
It was fun to watch as Magi Necrosi stayed unhurt throughout the battle. All 4 Health was intact. Cursed Windeku on the other hand took some significant a=mount of damage but still survived the fight. Isn't that incredible? I earned +22 points at the end of the battle.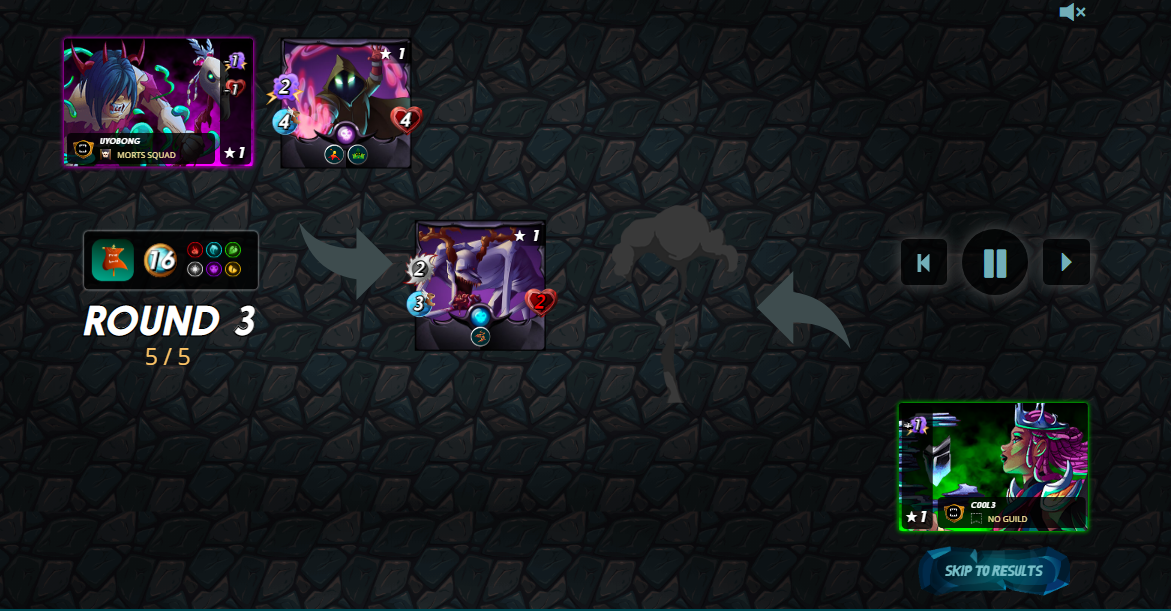 You just have to watch the battle here again.
That combination is worth using time and again for such a great feat.
Have you battled with Magi Necrosi before?
---
You want to learn more about Splinterlands, SplinterGlossary is a hot reference center for you.
---

Splinterlands game is termed the "next generation of collectible card games" in which allows players to collect, trade, and battle with provably scarce digital collectibles with real-world value. Battles on Splinterlands Unlike most trading card games, are fast and furious, and are usually completed within few minutes. The Splinterlands gameplay is simple and easy to learn viz: reviewing combat rules, making and submitting of the team and watching the battle unfold.

If you found the article interesting or helpful, please hit the upvote button, share for visibility to other hive friends to see. More importantly, drop a comment beneath. Thank you!
Let's Connect
Hive: https://leofinance.io/@uyobong
Twitter: https://twitter.com/Uyobong3
Discord: uyobong#5966
---
Posted Using LeoFinance Beta
---
---