GLGT Rewards: Best Deals for Staking $GLX

When it comes to play to earn and NFTs products marketing, the Splinterlands team is a model. The tokenomics of the recently launched Genesis league Sports (GLS), sports gaming platform is just an amazing example. So far, only the governance token ($GLX )of the GLX platform is popular especially with the present high staking APY.
however, there is a hidden gem in the GLS tokenomics and it is with the GLGT token. The value of the GLGT token though received by many may not be understood since it has no porice tag at the moment, but I tell you, GLGT is just the best deal for staking GLX.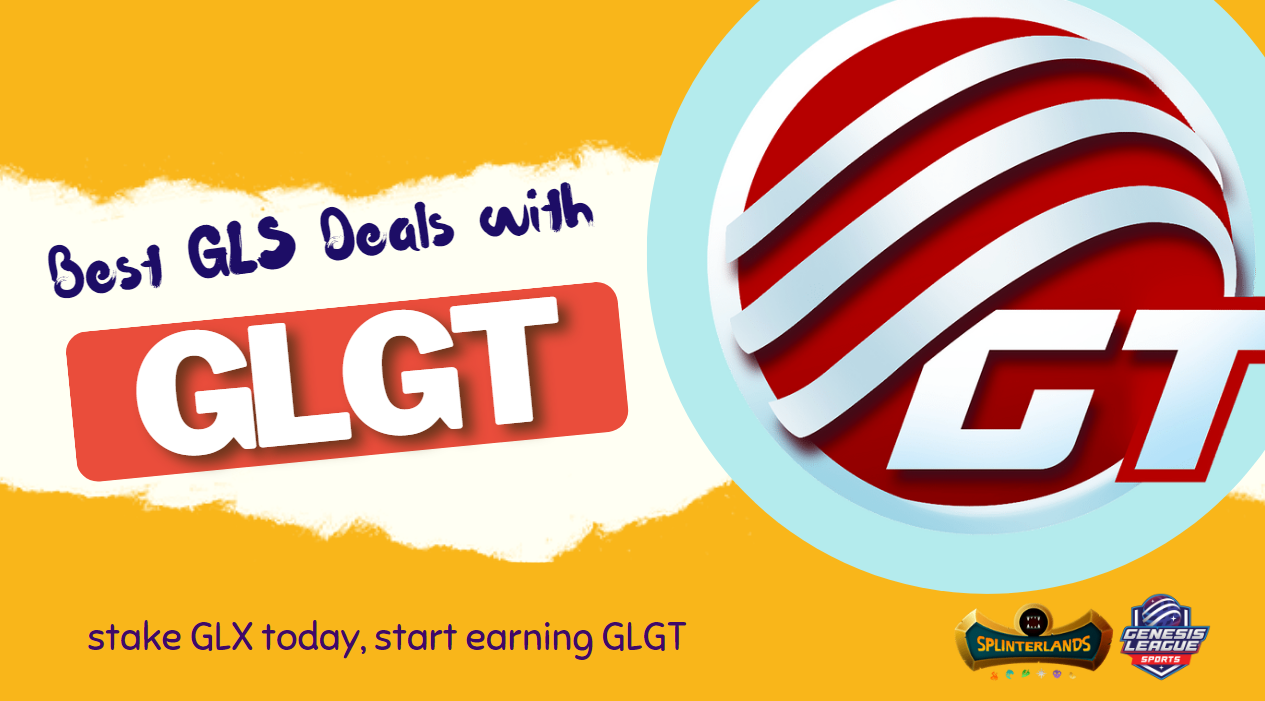 GLGT, short for Genesis League Game Time Token is awarded to GLS players who stake GLX tokens or hold GLS validator node licenses over time as an additional reward avenue. There are just two ways to mint and own GLGT. Either you are staking GLX or you are holding GLS validator node license. Tat shows that GLDT is designed to be a very scarce token that is only available for those investing in GLS and staking GLX off the market.
The GLGT token is a reward for holding your GLX stake for a longer time - an additional incentive to stake GLX. According to the GLS whitepaper, GLGT gives GLX stakers and license holders additional ways to capitalize on the value they are providing to the ecosystem.
How would GLGT be Utilized?
I personally see the GLGT token as a must have in the if you are participating in the Genesis League Sports ecosystem. The GLS whitepaper has it that the GLGT tokens will be used to provide access to special promotions or events and to provide discounts on various products across the GLS ecosystem. Moreover, nearly all special promotions and events that will be held within the different GLS games will require GLGT tokens to be spent to participate. It therefore follows that GLGT is to give GLS players access to discounts and that means best buy deals for GLS products. Specifically, the usecases for GLGT token are as follows:
GLGT tokens would be spent to get a discount on NFT pack purchases,
GLGT would be utilized in in-game items in the game shops,
GLGT would be used for various fees paid within the games.
For me, the GLGT would serve the huge purpose that VOUCHER is presently serving in the Splinterlands game. Imagine having a discount of $3 for a Tower Defense pack purchased with just 1 VOUCHER which is less than a dollar in rate.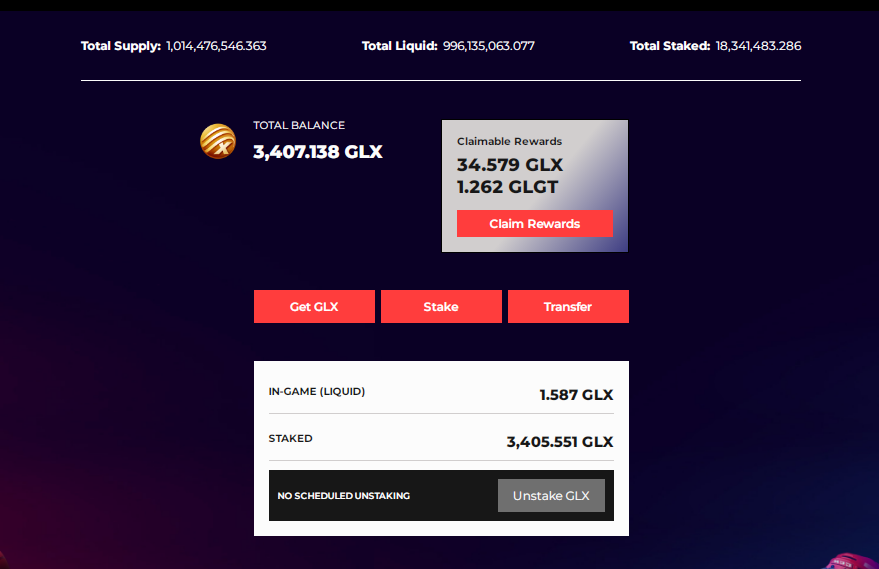 Your GLGT token rewards is growin proportionally with your GLX stake as long as you haev your tokens staked. It is designed so to provide the players who stake GLX tokens to get direct benefits within the games and exclusive/early access to promotions. Yeah, reward for being an early adopter and early investor in GLS platform.
Those players who are not staking GLX and not holding validator liscenses would have to buy from those who are earning GLGT.
How much GLGT do you have?
If you are investing in the GLS platform, it is not enough to be excited about your GLX staking APY, there is a hidden gem in your wallet to unlock best buy deals in the GLS game when the marketplace opens. Your GLGT is to be valued and grown at all cost.

I am happy to hold at least 70 GLGT at the moment and looking forwward to reaching around 100 GLGT holdings by the year end. I'm also hopeful that before the Genesis League Goals game actually gos live, my GLGT holdings would reach around 200 to 500.
By the day, the Genesis League Sports platform is getting exciting ahead of the launch of its game. Investors are having a great time already.
---

Splinterlands game is termed the "next generation of collectible card games" in which allows players to collect, trade, and battle with provably scarce digital collectibles with real-world value. Battles on Splinterlands Unlike most trading card games, are fast and furious, and are usually completed within few minutes. The Splinterlands gameplay is simple and easy to learn viz: reviewing combat rules, making and submitting of the team and watching the battle unfold.

If you found the article interesting or helpful, please hit the upvote button, share for visibility to other hive friends to see. More importantly, drop a comment beneath. Thank you!
Let's Connect
Hive: https://leofinance.io/@uyobong
Twitter: https://twitter.com/Uyobong3
Discord: uyobong#5966
---
Posted Using LeoFinance Beta
---
---