June Special Crypto Goals
Happy New month!
Welcome to June, my special month, my birth month. I've started counting down days to my birthdate. The celebration this year would be different from what I use to have at other times. Beyond, that, I have decided to create some unbroken records for myself in terms of investments.
I choose to start the month with setting goals for myself, for this audience- I mean investment and finance goals and I'll be narrowing it to Hive and crypto investments. For me, when I look at Hive blockchain, I am seeing the entire cryptoverse. While some people advocate that one should spread his portfolio across several blockchains and cryptos, I see all cryptocurrencies represented here on Hive.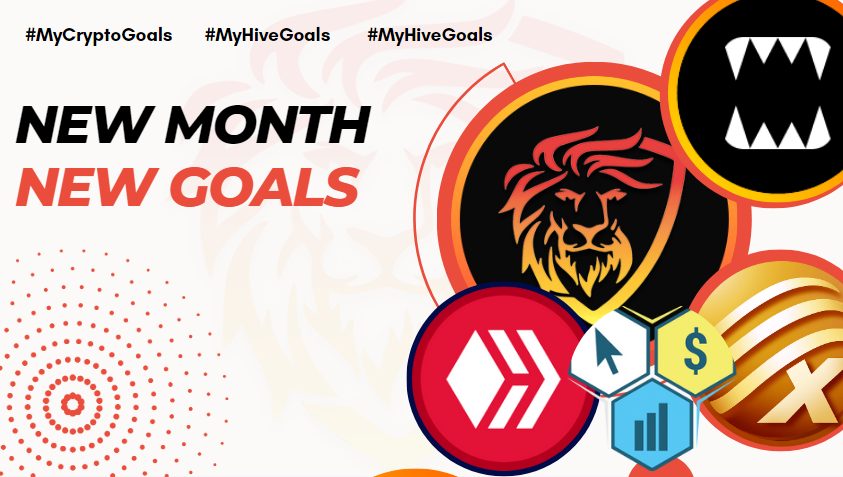 The scalable Hive infrastructure makes it possible to link other blockchains from here. It's safer to link Bitcoin, Ethereum, Dogecoin blockchains, etc from Hive because its safer here on Hive. I'm in total control of my assets plus the feeless transactions we enjoy here. Spending $2 to $20 to $200 as fee for a transaction is a no-no for me. This is because my crypto journey which started on Hive started with free transactions.
On Hive, I have BTC, ETH, DOGE, LTC, BNB, MATIC holdings as SWAP.BTC, SWAP.ETH, SWAP.DOGE, SWAP.LTC, SWAP.BNB, SWAP.MATIC and that means holding assets from Bitcoin, Ethereum, Dogecoin, Litecoin, Binance Smart chain and Polygon blockchains respectively. Hive is an all-in-one blockchain and I think its easier to access all these assets from one spot. You do not need to worry managing several keys.
Earning Crypto Goals
Earning cryptocurrencies without an initial financial investment is possible here on Hive. That is obtainable through our social interactions - blogging, comments, microblogging on threads and playing games, among others. These are hassle-free modules to earning crypto. To draw an improved crypto earning goal for the month of June means drawing an improved social engagement plan on Hive. I wish to get it through this ways:
At least 30 posts (a post a day)
At least 10 daily comments
At least 100 threads daily
that's my social engagement goals from today going forward and throughout this month of June, 2023. I'm sure that scaling on posts, comments and threads on a consistently would have a compounding effect on my crypto earnings in the month of June.
I hope to also step up my engagement of Splinterlands, Genesis League Goals and WOO play to earn games. I want to step up my game play skills on those games would qualify me to earn more gaming assets like SPS, GLX and WOO in the month of June. I won't be missing out of the fun associated with those games while also getting richer doing so.
Crypto Investment Goals
At this level, I would be committed to buying and interacting with cryptos. Hodling, staking, delegating etc, are the options available on Hive to
1. Few days to add 2900 $LEO to my Leo Power
We've still got about 11 days to the end of the Leofinance Adoption campaign otherwise known as Zealy campaign which is helping Hive users to acquaint themselves with the LeoVerse. participating in the campaign qualifies a user to share in the pool of $10,000 worth of crypto rewards. participating in the campaign also helps users to invest in the $LEO token via the "#CYOA - The Visionary" tasks which demands the staking of the $LEO token to earn XP points. The tasks available for me to claim in the next few days in this category are:
Cub attack - 200 $LEO stake
Lion attack - 400 $LEO stake
pack leader attack - 800 $LEO stake
Apex Lion attack - 1,500 $LEO stake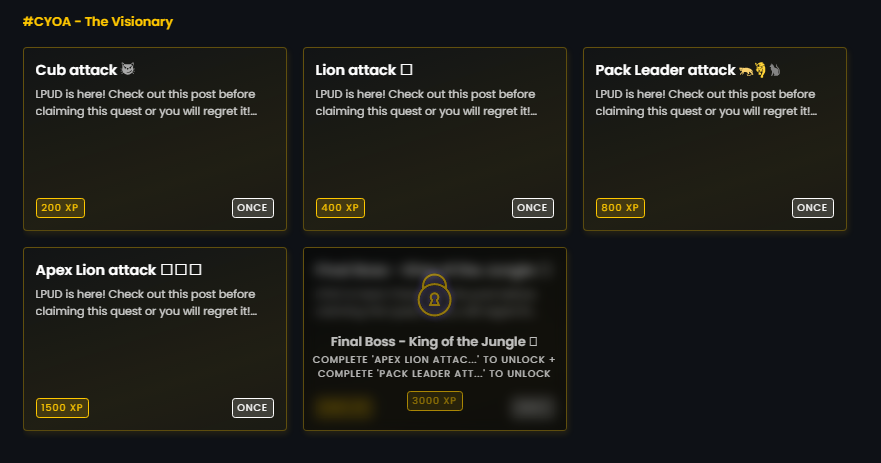 Staking the LEO token comes with enormous benefits such as earning staking rewards, receiving NFTs and enjoying several other benefits linked to the gamification of Leo Power. Any investor that understands the development roadmap of LeoFinance would not miss the chances available to invest in the LEO token. The goal for me it hitting the 20k LEO stake mark. Finishing at that point at the end of the first half of 2023 would position me well to plan on hitting 30k LEO Power before the end of the year.
2. Hitting 5,000 SPS stake milestone
I also have the goal of hitting the 5,000 SPS stake milestone in the Splinterlands game. A cursory observations of the developments and marketing tweaks in Splinterlands would show that $SPS token is about to rebound in price. More utility are being added to the Splinterlands governance token and that informs of a powerful future for the play to earn game asset.
At 3,500 SPS staked, the journey still look far but achieve-able. No stone would be left unturned to hit the SPS stake target lest I miss the present discounted price of SPS.
3. Is 20k GLX Stake Possible?
$GLX is the governance token for the new sports gaming platform created by the developers of Splinterlands game. I've been sitting on 10k GLX stake for a long time especially as there has not been a good improvement in the pricing of GLX coupled with diminishing mining rate. However a look at the GLX token supply shows that less than 50 million tokens are left to be staked which brings us closer to the possible scarcity season for the asset.

There are only 162 days left for GLX staking rewards and I think it's wise to maximize that. Doubling my present GLX stake could cost some fortune but I think its a good deal for a new gaming platform like Genesis League Sports.
4. $CTP has a Future
@Jongolson and his team are doing a lot of silent work on the Hive blockchain in the areas of marketing and advertisement. A lot of projects have been built by the team in addition to the CTP Tribe which rewards business and marketing contents with the #cp tag. Holding some decent CTP stake for some time now and still looking forwad to the future because Jon and his team are dedicated to bringing more value to Hive.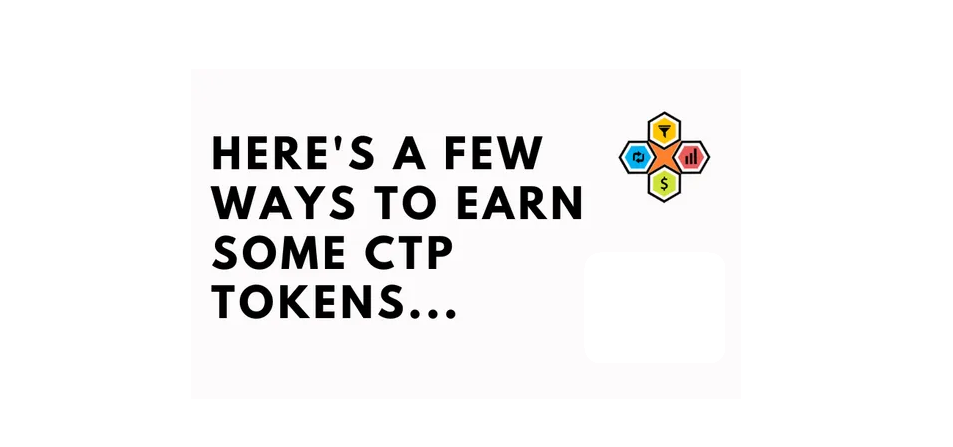 CTPSB, CTPX and many more projects from that team has been a huge sucess and worth supporting. I'm looking forward to adding more CTP stake to my portfolio. Eyeing the 50k stake marke and I hope its a good decision. The bear season has been long and it has wrecked many hive-engine token economies. Despite a dipping CTP price, I see it a discounted rate to buy into a project that has some great future. CTP has been modelled after $LEO and I hope the team would get there soon.
5. More...
POB, VYB, CENT are some Hive tokens in my portfolio I would be regulating this month. All of these in addition to perks of BTC, ETH, BNB and more tokens that could be purchased and held form my post earnings.
Conclusion
Consistency is my Watchword for this month and its' worth the push. It's a special month for me and I want to make it special with my investment too.
---

If you found the article interesting or helpful, please hit the upvote button, share for visibility to other hive friends to see. More importantly, drop a comment beneath. Thank you!
What is LeoFinance?
LeoFinance is a blockchain-based Web3 community that builds innovative applications on the Hive, BSC, ETH and Polygon blockchains. Our flagship application: LeoFinance.io allows users and creators to engage and share content on the blockchain while earning cryptocurrency rewards.
---
---
Let's Connect
Hive: https://leofinance.io/@uyobong
Twitter: https://twitter.com/Uyobong3
Discord: uyobong#5966
---
Posted Using LeoFinance Alpha
---
---