More incentives to stake SPS as DAO Proposal to mints Promo Card for SPS Stakers passes

The innovations that thrives on the Hive blockchain makes it second to none. Everyday, each community digs deeper on how to get more decentralized and give more power to the users as opposed to what is happening in other blockchains. The year 2022 featured a long bear dip, yet, the Splinterlands gaming ecosystem kept adding value to its games and upgrading community participation in governance.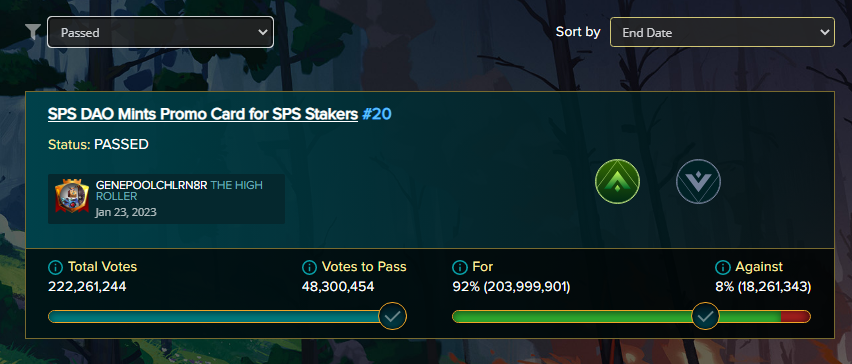 As we break into 2023, one of the unique developments in the Splinterlands ecosystem is the SPS governance community proposal designed to allow users to also raise and support proposals with their SPS stakes to contribute to decision making within the game's ecosystem.
Already, Splinterlands has normalized giving more incentives to users/players that are staking the governance token of the gaming ecosystem - Splintershards (SPS). One of such is the year-long $GLX airdrop to SPS stakers. This makes the SPS token to look more bullish as players find good reasons to improve their stakes.
The SPS DAO proposal to mints Promo Card for SPS Stakers rolled out weeks ago and got passed following a successful voting in support. I also added a voice in the vote to affirm the proposal. The proposal read thus:
The SPS DAO requests the Splinterlands company make a promo card to reward SPS Stakers. Each SPS staker would be allowed to purchase 1 card per 1,000 SPS staked for the nominal fee of 1 voucher per card.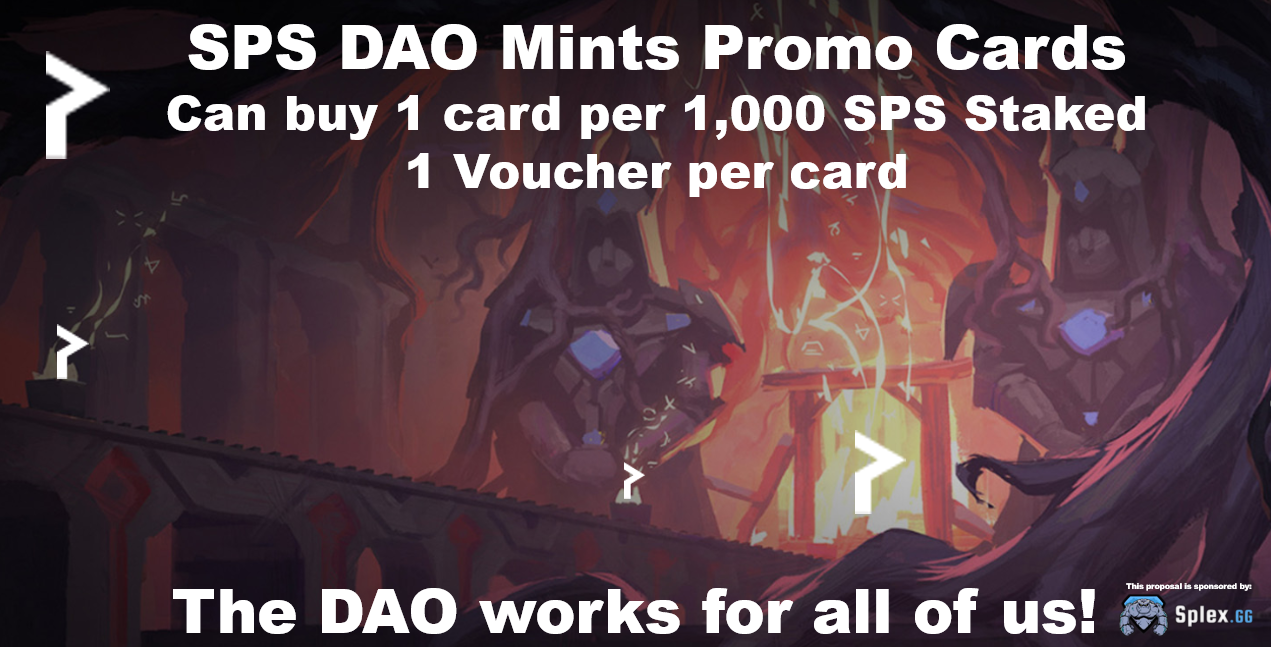 That details of the proposals held valid that Splinterlands would ma e a promo-card such as Arkemis the bear and airdrop same to SPS stakers in a ratio of 1 card per 1,000 SPS staked. That means a user staking 100k SPS would receive 100 cards and that would attract a meagre fee of 1 VOUCHER which would be burned.
This is an amazing added motivation to grow one's SPS stake. Growing one's card deck with free promo-cards which could be sold, used for battles and all is really something worth experiencing.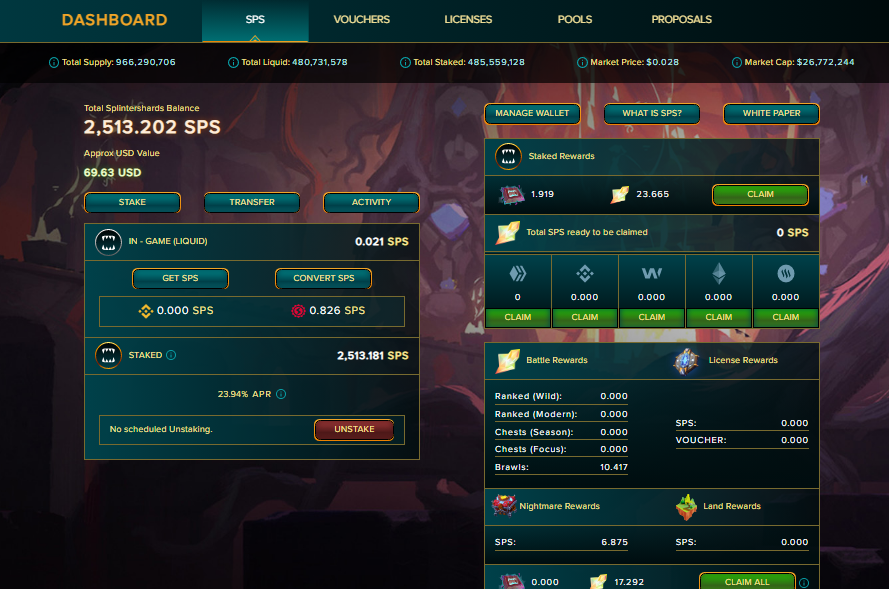 Starting the year with 2,500 SPS staked, I am motivated to push for a doubling or tripling of my SPS stake before the year runs out. This may look a bit difficult being that there are other great assets I have to invest in the year 2023 as we anticipate the bull session later on this year or in early 2024. However, knowing how intentional Splinterlands game is growing, reinventing and expanding and the place of SPS, I am going to up my game with SPS staking this year.
I do not know when the promo-cards would be minted and airdropped but we'll be notified when that happens. It's just a good time to buy more as SPS remains cheap.
---
You want to learn more about Splinterlands, SplinterGlossary is a hot reference center for you.
---

Splinterlands game is termed the "next generation of collectible card games" in which allows players to collect, trade, and battle with provably scarce digital collectibles with real-world value. Battles on Splinterlands Unlike most trading card games, are fast and furious, and are usually completed within few minutes. The Splinterlands gameplay is simple and easy to learn viz: reviewing combat rules, making and submitting of the team and watching the battle unfold.

If you found the article interesting or helpful, please hit the upvote button, share for visibility to other hive friends to see. More importantly, drop a comment beneath. Thank you!
Let's Connect
Hive: https://leofinance.io/@uyobong
Twitter: https://twitter.com/Uyobong3
Discord: uyobong#5966
---
Posted Using LeoFinance Beta
---
---