More Pack Openings - My Splinterlands Card Deck Value is Growing
Stepping up my engagement in gameplay and investment in the Splinterlands game this crypto winter has been nothing short of amazing. We know how hard it can be financially with the crypto climate, but, an understanding of the future would make one create room for investments now.
This week, I have been able to open Two (2) Splinterlands card packs as well as buy a new pack too. Opening these packs have added awesome cards to my deck making it easier to win battles as well as levelling up others for the next level.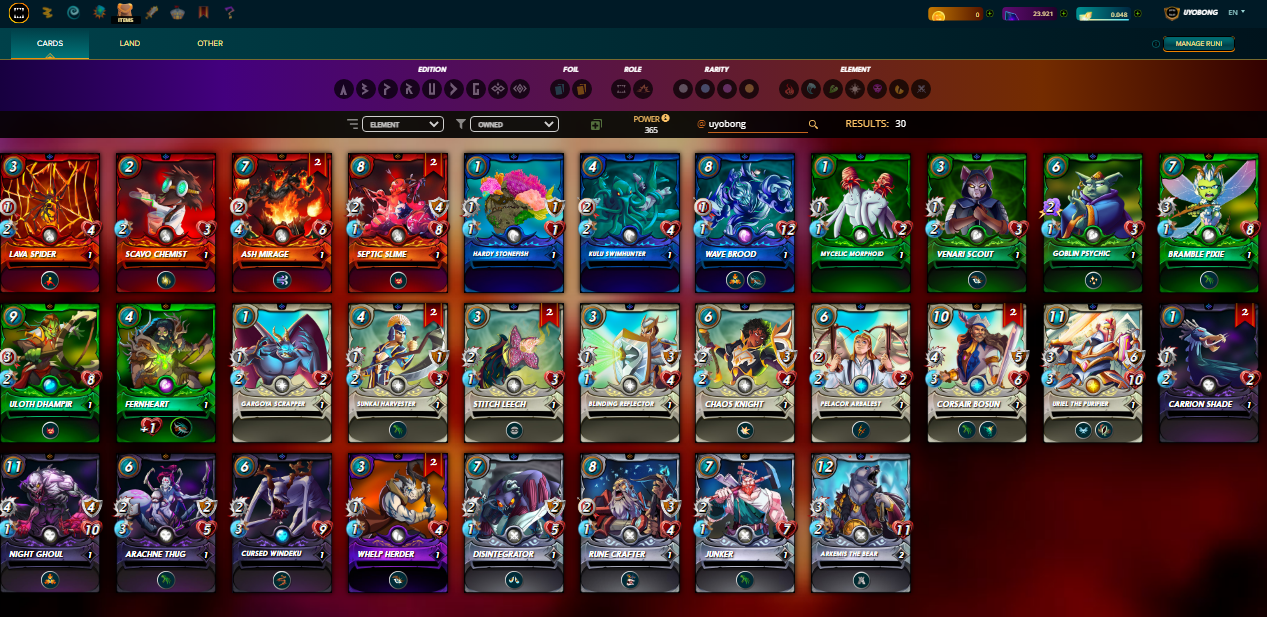 A month ago, I owned just around 10 cards. Actually, I didn't understand the need to own them, since I wasn't very interested in the gameplay. I rather would open packs and sell out the valuable cards and compound the profit to buy another pack. Now, I'm counting about 40 cards and more in the coming days.
My legendary cards are still less than 10 though Gold foil cards are on rentals to earn me DEC daily for other in-game purchases. I can say at this point that buying Splinterlands cards are profitable.
My recent goal with Splinterlands NFT cards is to buy at least a card pack each week - Rifwatcher, Tower Defense or Choas Legion. Buying cards become more interesting as Splinterlands is giving out promo cards in what they call WinterFest Rewards to every player that is buying any Splinterlands card from the in-game market. I was able to secure two this week. Buying a pack like Choas legion also qualifies a layer to receive card airdrops as the ales of Cl hits new milestones.
I'm trying to make analysis of card types that are revealed from each pack types. This would also inform me on which packs to buy in the coming days.
Riftwatchers Pack Opened
Riftwatchers pack was the first opened within the week. The pack was purchased on hive-engine, quite cheap then, around $2.5 and then transferred into the game.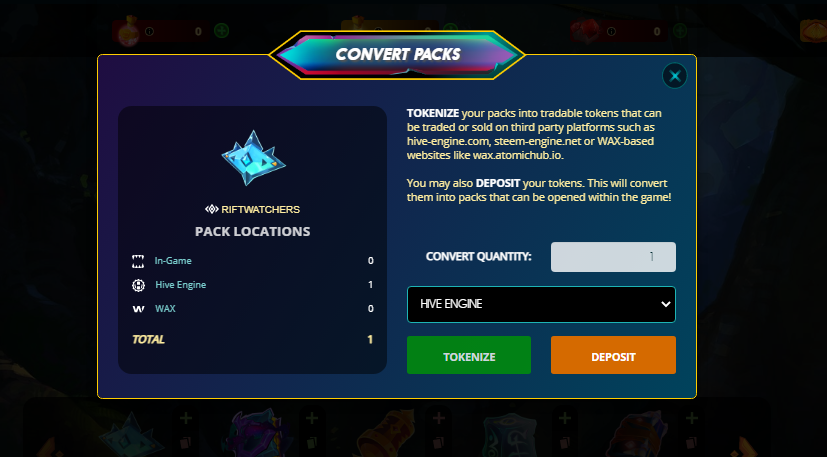 On opening the pack, I discovered a single rare legendary Earth card. Othe4 4 were death dragon, neutral and fire cards but with special abilities. I'm getting to love seeing neutral cards in my pack since they are useable in all battle types.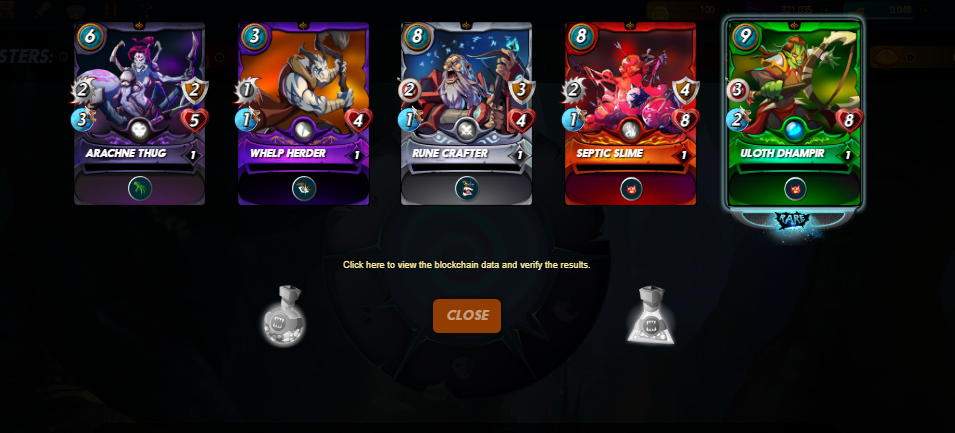 The dollar value of the cards at the time of opening were not really encouraging. All Five cards were not worth up to $2 and I wouldn't know why. I remember opening a Riftwatchers pack in which cards revealed were worth twice the cost of the pack itself. Maybe the bear market also affects the value on cards when opened.
Chaos Legion Card Pack
This pack was opened just yesterday and again, I had just one rare card even with using portions. The pack contained a death, fire, neutral, life and water cards. The cards also had special abilities and stats that are useful for my level of fight.

The 4k DEC used to buy the CL pack was worth around $3 but the cards again were not worth up to $1.5. I'm just thinking if its even more profitable to buy packs via hive-engine though that would come with no promo cards. Or is there anything else to miss out from when buying packs outside the in-game market?
In all, it's been an interesting adventure full of lessons and experience. Next week will be better!
---

Splinterlands game is termed the "next generation of collectible card games" in which allows players to collect, trade, and battle with provably scarce digital collectibles with real-world value. Battles on Splinterlands Unlike most trading card games, are fast and furious, and are usually completed within few minutes. The Splinterlands gameplay is simple and easy to learn viz: reviewing combat rules, making and submitting of the team and watching the battle unfold.

If you found the article interesting or helpful, please hit the upvote button, share for visibility to other hive friends to see. More importantly, drop a comment beneath. Thank you!
Let's Connect
Hive: https://leofinance.io/@uyobong
Twitter: https://twitter.com/Uyobong3
Discord: uyobong#5966
---
Posted Using LeoFinance Beta
---
---