Moving Closer to the 5,000 SPS Stake - Securing Future Wealth in the Gaming World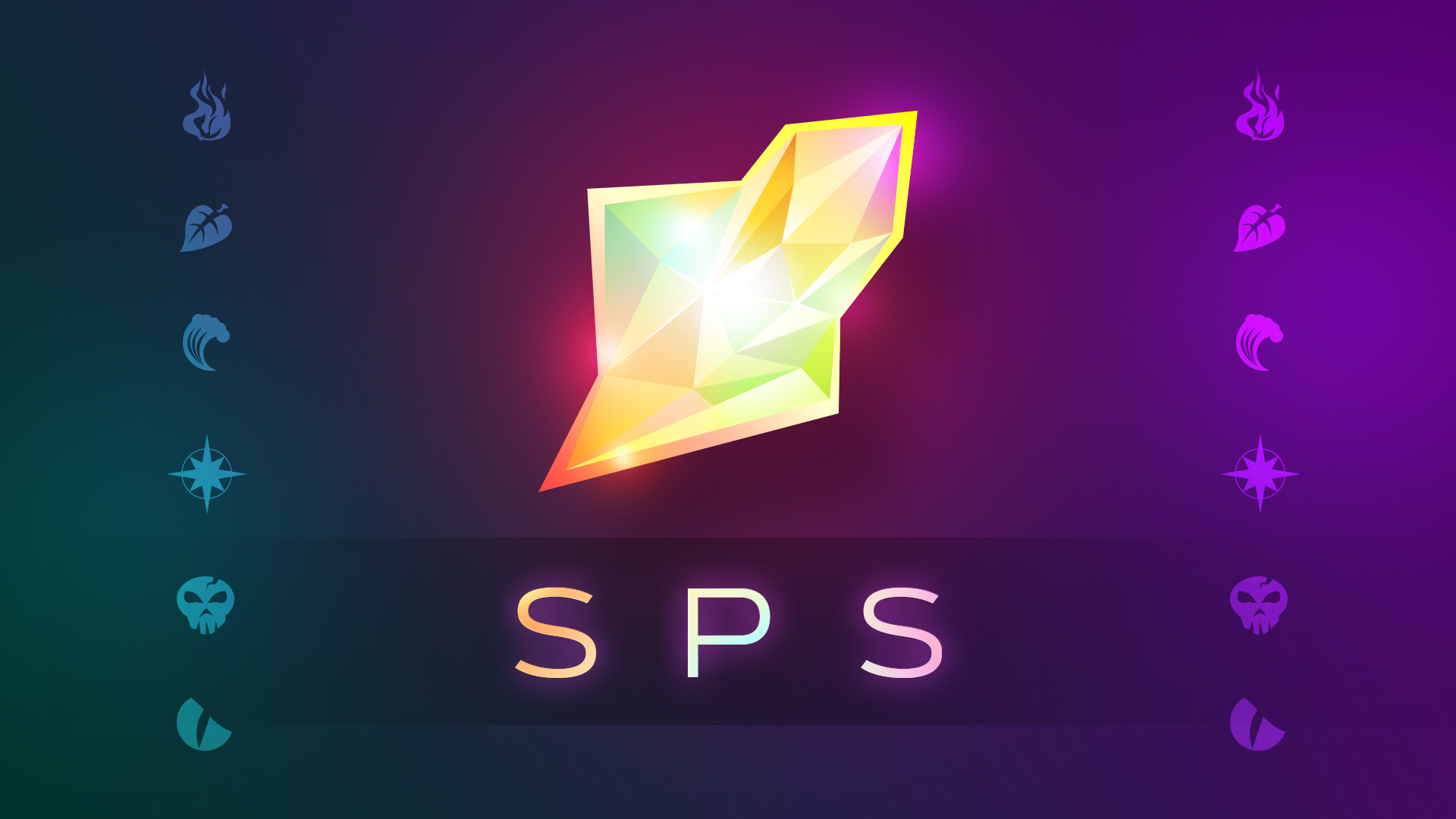 Who wants to miss out of the global video game market worth multi-billions of dollar, if not for shear ignorance. Billions of players and hundreds of thousands of employees around the world are patronizing blockchain game which is filled with several passive and active earning opportunities. If built on a secured blockchain like Hive, blockchain-based game gives players complete control over their cryptographic keys, assets, and other resources.
Blockchain technology has disrupted work through play to earn games. This allows gamers to make money from the time, skills, and effort they invest in playing the games. In a typical case, players may acquire incentives like NFTs, cryptocurrencies, weapons, skins, & other items in blockchain-based games and they also retain complete ownership of these possessions.
Splinterlands is one of such blockchain-based games where players entertain themselves via gameplay, connect socially and earn cryptocurrencies. Some of the assets in the game are further engaged in operations that yield more assets. Within the splinterlands ecosystem, Splintershards (SPS) remains the most crucial asset since it is represents the governance of the Splinterlands ecosystem. Holding a stake of SPS gives increasing levels of decision-making ability and control over the products and operations of the game.
SPS Scarcity is coming
SPS was designed with a total supply of 3,000,000,000 (3 billion) to be issued/unlocked over a pre-determined schedule which lasts for approximately 65 months from the date that the token was first released. So far 1,031,137,088 (1 billion) SPS has been unlocked. That accounts for about one-third of the total supply of SPS. At this point, we can say that the scarcity of SPS is getting nearer than ever.
Over the next 5 years, it would become harder to get SPS and that would mean a price shift to a higher contour. it is obvious that there would be no more much SPS as freebies, except for staking rewards, rewards for games and DAO. Earning SPS would be harder than ever in the future. This makes buying and staking SPS at this time quite a crucial decision to make.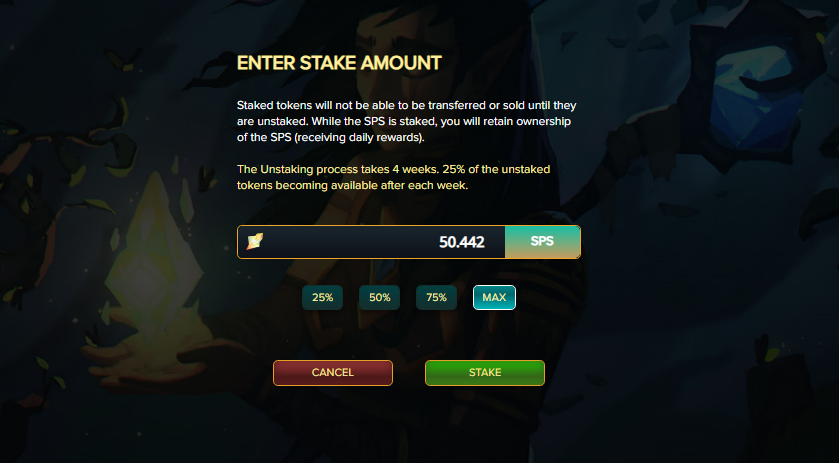 Moving Closer to the 5,000 SPS Stake
Today, I staked about 50 SPS and that gets me a step closer to my 5,000 SPS stake goal. Holding at least 3,200 SPS in stake is a big win especially as the prices remain low, less than 3 Cents. I see a future where each SPS could be worth $3. It is a long term view and I'm in for the long haul.
As the splinterlands ecosystem continues to expand, the value of the SPS token can only increased. I have received hunreds of GLX tokens for free courtesy of SPS token staked in addition to NFTs such as VRUZ. Benefits for staking SPS can only increase.
Securing some future significant wealth via SPS staking is imminent and worth pushing for during these cheap days.
how much SPS do you have in stake?
---
You want to learn more about Splinterlands, SplinterGlossary is a hot reference center for you.
---

Splinterlands game is termed the "next generation of collectible card games" in which allows players to collect, trade, and battle with provably scarce digital collectibles with real-world value. Battles on Splinterlands Unlike most trading card games, are fast and furious, and are usually completed within few minutes. The Splinterlands gameplay is simple and easy to learn viz: reviewing combat rules, making and submitting of the team and watching the battle unfold.

If you found the article interesting or helpful, please hit the upvote button, share for visibility to other hive friends to see. More importantly, drop a comment beneath. Thank you!
Let's Connect
Hive: https://leofinance.io/@uyobong
Twitter: https://twitter.com/Uyobong3
Discord: uyobong#5966
---
Posted Using LeoFinance Beta
---
---