Received my first GLX Rewards for staking Genesis League Goals (GLG) Packs - GMLSPA 1:1 GLX
December is full of freebies on the Hive blockchain!
It's 7 days since the enablement of Genesis League Goals (GLG) cards pack staking on the GLG website and it felt like a long waiting time to start receiving GLX as reward to staking GLG packs. Today, the GLX daily reward for pack staking went live and that would be a bountiful reward for those who purchased the premier game card packs on Splinterlands' latest ports gaming platform - Genesis League Sports.
Genesis League Goals (GLG) is the flagship sports game on the Genesis League Sports (GLS) platform created in partnered with Major League Soccer Players Association (MLSPA) to create a rapid tactic strategy game that will utilize NFTs, cryptocurrency, etc. Users who pre-purchased the GLG card packs at $5 each are already starting to enjoy some awesome crpto rewards for being an early supporter of the blockchain game.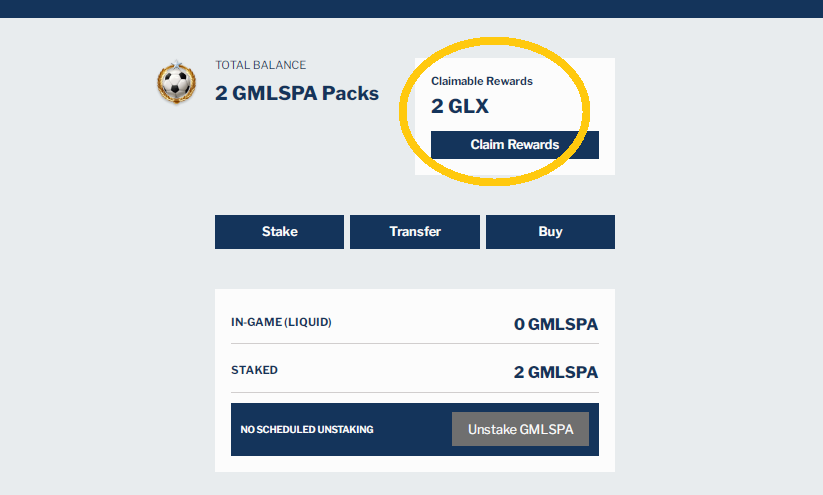 I reported my staking of the first 2 MLSPA packs last week and today, I received the first dosage of the GLX reward on a 1:1 ratio with the number of packs staked. The Splinterlands game developers and marketing team at on their heels that players and investors get loaded this Christmas with lots of rewards.
The GLG whitepaper had it that the MLSPA Presale Pack staking reward pool will consist of 15M GLX tokens. That accounts for about 15.00% of total GLX supply, and this is likely going to run for a full year.
During the presale, 15M GLX tokens will be rewarded to players who stake their MLSPA packs in the game. The 15M GLX tokens will be split equally between the two presale periods. 7.5M GLX tokens will be rewarded to early adopters of presale 1 and 7.5M GLX tokens will be rewarded to purchasers of presale 1 and 2. These rewards will be distributed daily based on the number of packs purchased. For example, if someone purchases 1,000 packs and 100,000 have been purchased so far, 1% of GLX rewards going to that purchaser. source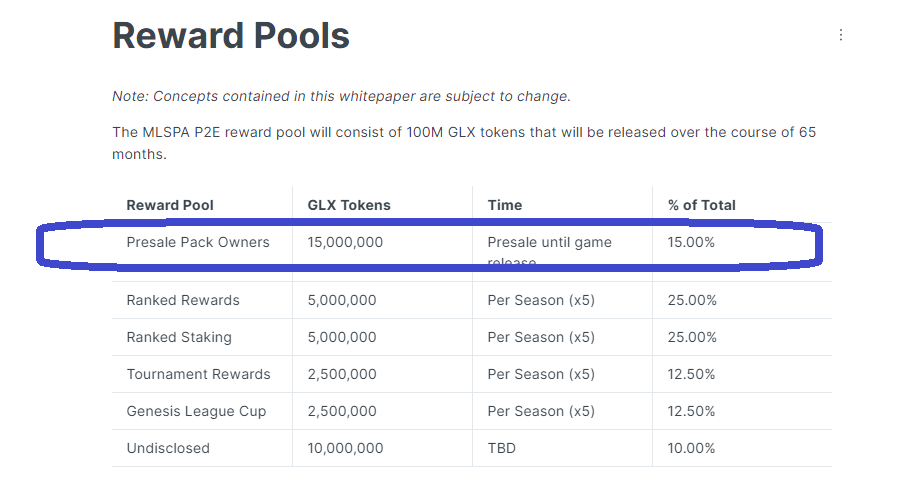 Going by the ratio of GMLSPA 1:1 GLX, it follows that about 282,752 GLX tokens has been given out and that may add to the supply in the hive-engine market. This is in line with the number of MLSPA card packs sold so far. There has been some pressures in the GLX markets in the last 72 hours and that is opening up some great buying opportunities for GLX tokens which would serve the entirety of the GLS platform.

It would be another buzzing week in the GLX market on hive-engine as the volume of the token keeps adjusting to market demand and supply towards a more fair price for the token as determined by the market. However, there is a utility for GLX in the near term that should not be ignored as it would be used to mint the stablecoin of the GLS economy.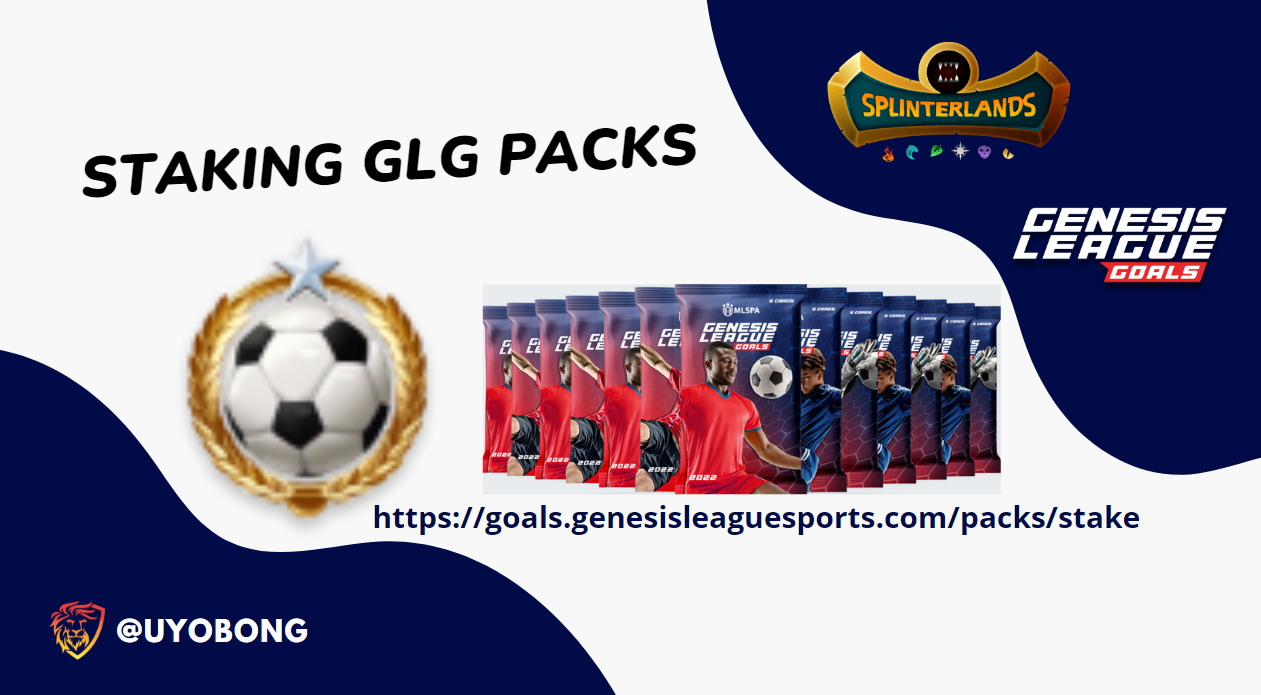 How to Stake MLSPA packs
Below are the screenshot of my pack staking process.
If you had purchased GLG packs, the count would be displayed as mine below. If you didn't buy, click the "shop" menu and buy some GLG packs at $5 with fiat via paypal or with $HIVE.

2. Click "stake" and fill the amount of MLSPA packs you wish to stake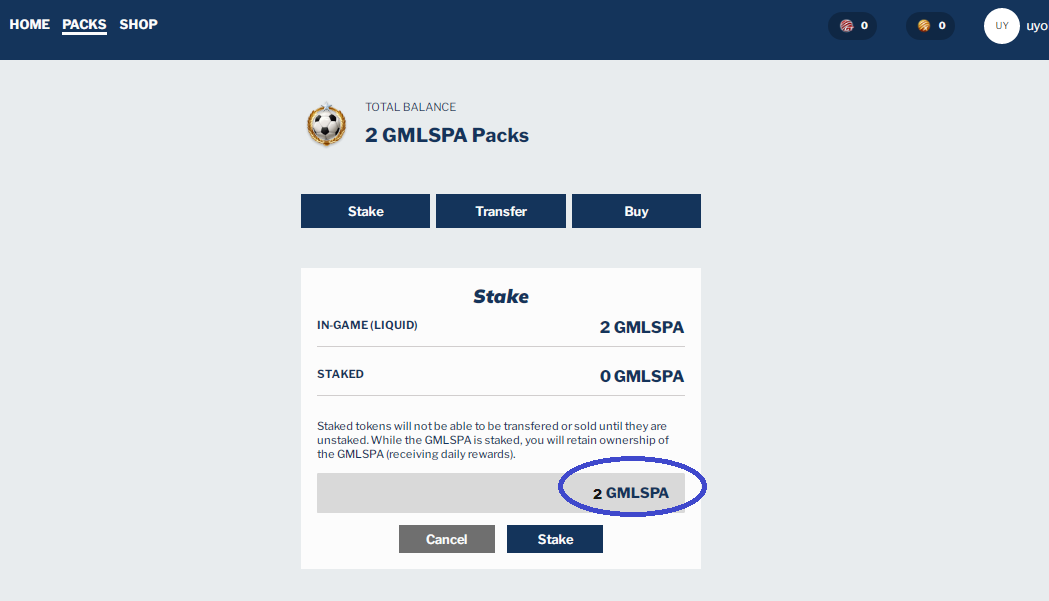 3. Click the Stake button below and authenticate your transaction with Hive keychain.

4. Wait to see the conformation of a successful transaction.
Final Thoughts
While the entire crypto markets are bleeding and most communities have gone cold while this crypto winter lasts, Splinterlands, the GameFi category leader is consistently adding value to to play to earn gaming ecosystem to onboard more users into the crypto-verse while also making them richer.
Knowing the future value of GLX token can make one see this as a huge opportunity to earn more GLS governance token ahead of its multiplied utility across the multiple sports games that would be built on the platform.
---

Splinterlands game is termed the "next generation of collectible card games" in which allows players to collect, trade, and battle with provably scarce digital collectibles with real-world value. Battles on Splinterlands Unlike most trading card games, are fast and furious, and are usually completed within few minutes. The Splinterlands gameplay is simple and easy to learn viz: reviewing combat rules, making and submitting of the team and watching the battle unfold.

If you found the article interesting or helpful, please hit the upvote button, share for visibility to other hive friends to see. More importantly, drop a comment beneath. Thank you!
Let's Connect
Hive: https://leofinance.io/@uyobong
Twitter: https://twitter.com/Uyobong3
Discord: uyobong#5966
---
Posted Using LeoFinance Beta
---
---