Splinterlands Dual-Element Card NFT in Battle - Worth the Hype?
Zyriel, Splinterlands' first dual-element card NFT is live on promo sale and it is valued at 80,000 DEC or $80 USD, or at a discounted rate of $40 USD with 160 VOUCHER. So far, about ne-third of the minted Zyriel NFTs have been purchased and it shows how splinterlands players are ready to take advantage of the card for enhanced game play and perhaps for some special deck booster.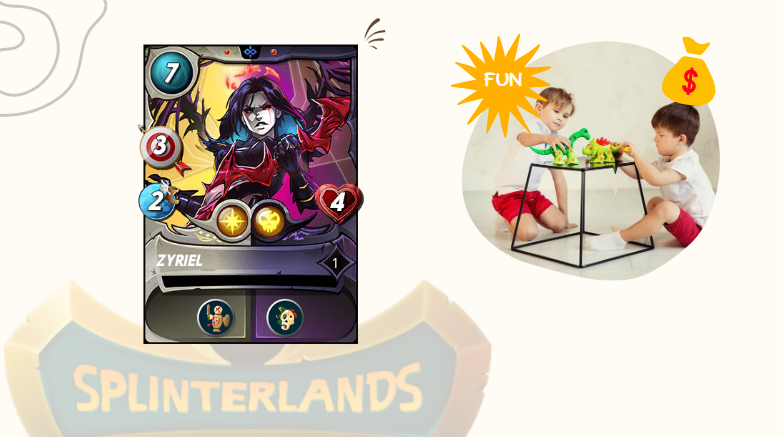 Zyriel NFT's use cases in battles and future use in Lands makes the card a utility resource in the Splinterlands ecosystem. When used in battle, Zyriel card NFT ican be summoned to both Life and Death summoners. The dual-Element card is the first of its kind in splinterlands game and represents a blend of fun and value for players. Besides, Zyriel card can as well be summoned by Dragon and Neutral summoners where the battle ruleset permits.
For splinterlands battle, Zyriel sports the new weapons training ability alongside three others including Life leach, Divine Shield and Rust at higher levels. Zyriel NFT records a relatively low manna cap of 7, range attack (3 to 5) and a fair amount of health (5). The strength of the monster when used in battle improves as the battle continues.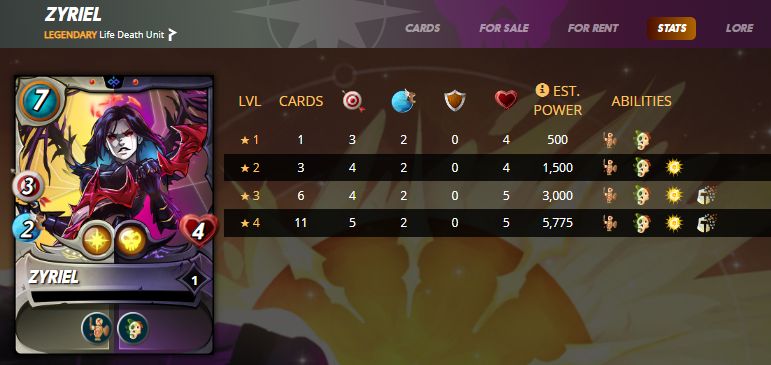 Utilizing Zyriel for a splinterlands modern battle experience marked a unique and powerful performance. Fielding the card alongside Blinding Reflector, Celestial Harpy, all summoned by a Life summoner, General Sloan, was an interesting battle won.
The battle that lasted about Five (5) rounds was against a 3 monster team led by a fire summoner Tarsa. The ruleset for the battle was normal, making all monsters and summoners to function at their base abilities with no modifications.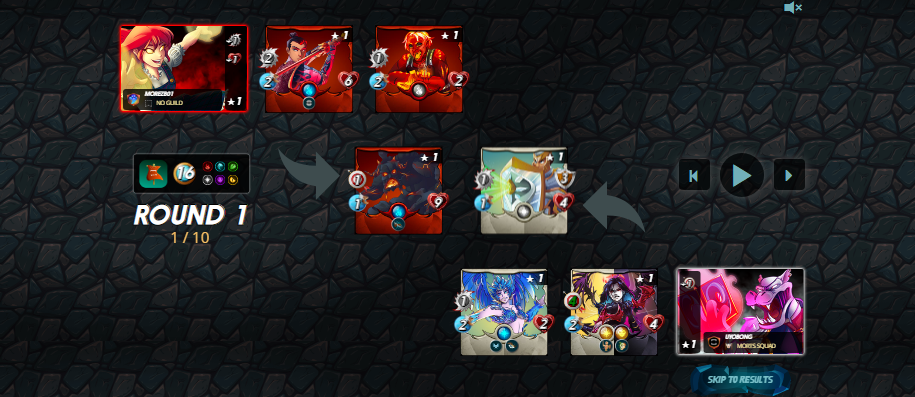 Zyriel made very significant strikes throughout the battle which is served from the second position. With a +1 ranged attack added to it from the summoner, the card ripped off -4 health from its victims during each attack.
One of the loud abilities of Zyriel was its Life leach which was activated each time it made an attack on an enemy monster. each round, its health bounced back to insane highs following its victim's health destroyed.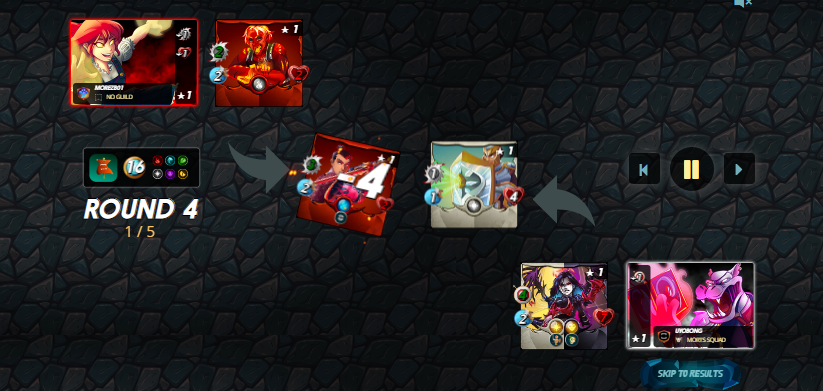 My team was advantaged with the position of Zyriel which was not taking direct attacks from leading monsters but it did all its attacks from the second position. Blinding Reflector did a beautiful lead during the battle with its high armor.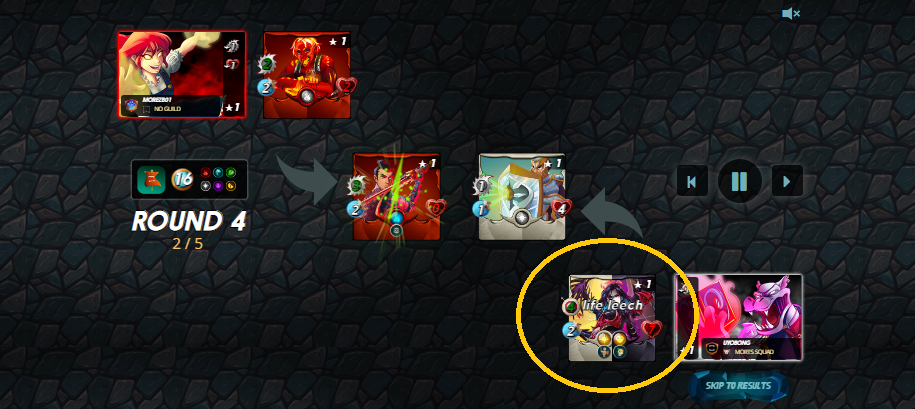 The battle with Zyriel monster was an interesting one and my team won. The strategy adopted was worth another trial especially the positioning of Zyriel monster. It is obvious that the dual-element card would perform differently if it was positioned to lead the battle. Its low health and ranged attack would be a disadvantaged except where the battle ruleset would allow for range attacks at the first line.
used with Life summoner, I think Zyriel did a superb outing. However, I look forward to its performance with a death monster. I think, Zyriel would be a powerful addition to a player's deck with its unique ability to really make the battle fun.
Have you used Zyriel in a Splinterlands battle? What was its performance?
---
You want to learn more about Splinterlands, SplinterGlossary is a hot reference center for you.
---

Splinterlands game is termed the "next generation of collectible card games" in which allows players to collect, trade, and battle with provably scarce digital collectibles with real-world value. Battles on Splinterlands Unlike most trading card games, are fast and furious, and are usually completed within few minutes. The Splinterlands gameplay is simple and easy to learn viz: reviewing combat rules, making and submitting of the team and watching the battle unfold.

If you found the article interesting or helpful, please hit the upvote button, share for visibility to other hive friends to see. More importantly, drop a comment beneath. Thank you!
Let's Connect
Hive: https://leofinance.io/profile/uyobong
Twitter: https://twitter.com/Uyobong3
Discord: uyobong#5966
---
Posted Using LeoFinance Alpha
---
---