First pack!
Hi guys, want to share with you my first pack of cards i ever bought.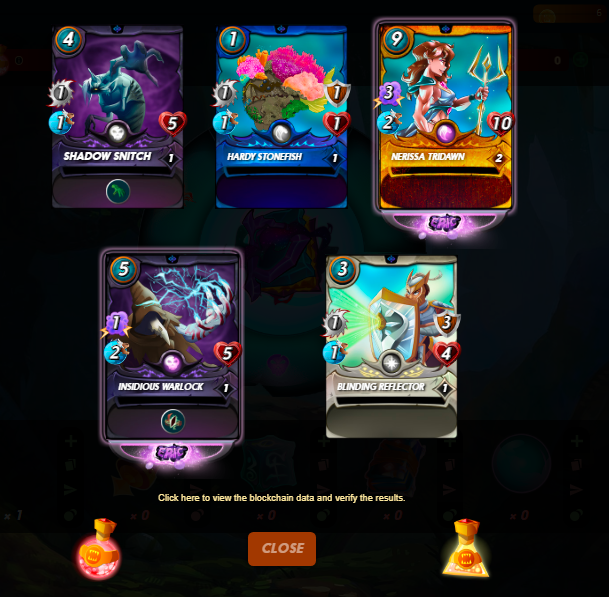 I'm so happy with it!
It has boosted my Collection Power for more than 2500 with Nerissa Tridawn. (still have a problem with finding this card in my equipment) Now I need only 800 power to rent to finish season in bronze1.
Man I know I'm slow in crypto gaming, especially in such card games, but I'm starting to love this game.
Thank you all for what you are.
Thanks to the masters of the Splinterlands.
Thanks to all who are making videos on how to play and how to earn.
Thank to crypto gods.
Love you all.
---
---