Djinn Inferni | The Stunning Chaotic Giant Killer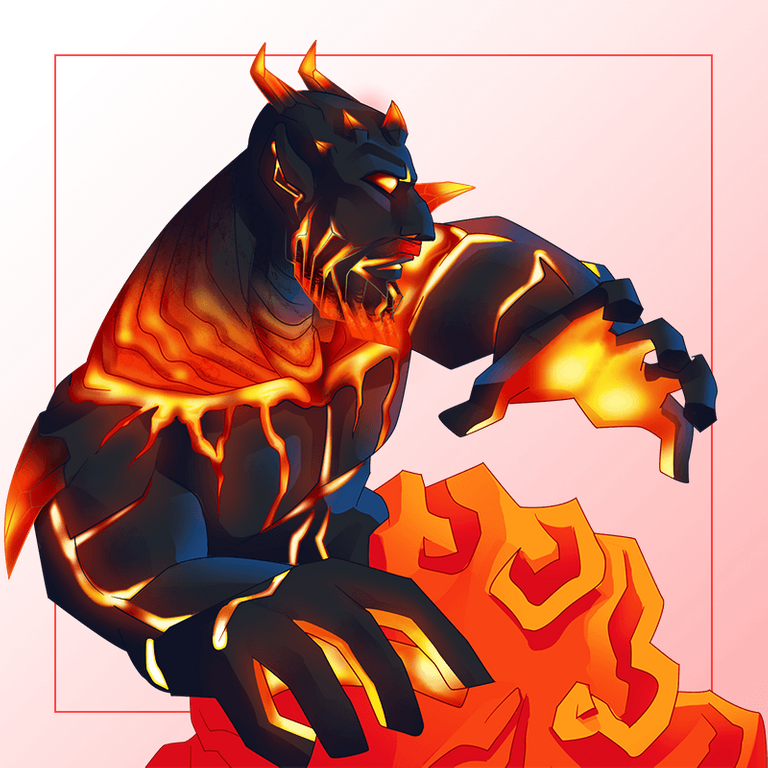 Boom, it is the chaotic splinterlands battle challenge moment for the week and it is the fire element realm we are diving into this week and the surprising part is we using a magic monster card this time around called Djinn Inferni which came onboard during the Chaos legion pack and it is an epic based magic cards. The funniest part was that, I actually thought I had this card in my collection when I saw the announcement and I had to cross check when I had a battle I wanted to use fire element for, I was hoping I should put this particular card among the card I will be bringing onboard but I couldn't locate it, I was pained at that moment though because I won the match but I didn't use the card. Later found out I don't even own it which was really surprising so I just had to rent it instead and currently the market price for a maxed Inferni is around 37$ and still renting for 80 dec daily, I will rather rent it when I need it instead of owning 1 for now because I rarely use it.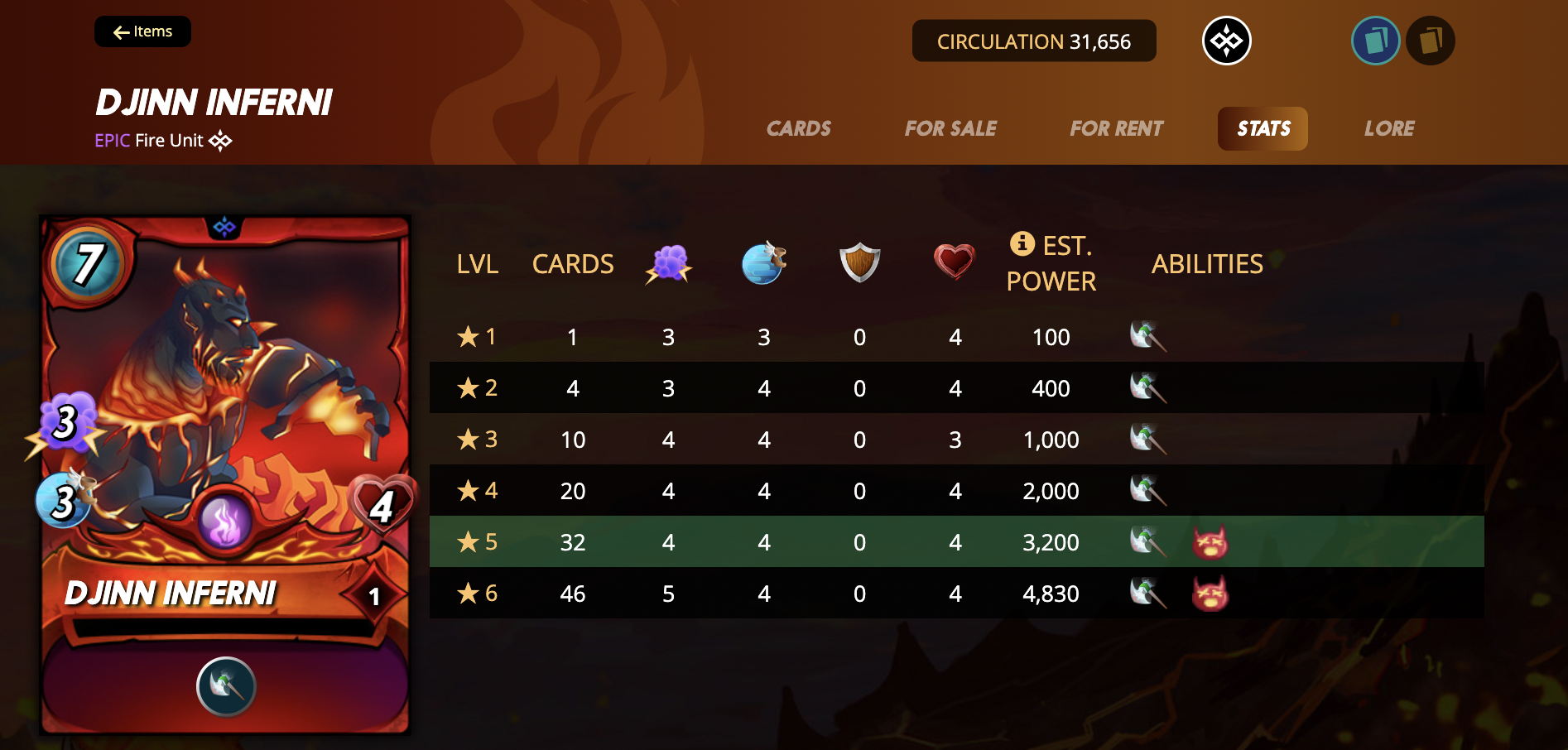 Taking a deep look at this particular cards, the card been a 7 mana card with 5 magic attack, 4 speed and 4 health at the max with Giant killer which always do double damage to any monster card that have 10 mana and above and also a Stun which has a chance to stun it targets and make it missed a turn. I actually love the stun idea and that can make me use this card in battle but the giant killer ability only work once in a while except we have a huge mana cap battle which will make the opponent to use high mana cap monster cards and luckily if you use Djinn, it might work out. On my end here, even though I love magic and stun cards, I didn't even put my eyes on this card until now and event the low health which is 4 even when maxed is somehow making me think twice except I want to use it in an equalizer rule or hide it really well so it wont be destroyed easily.
After a lot of trial, I was able to win a battle with this this particular card in it, well I wasn't using the right summoner until I try using it with dragonscale which is a dragon magic based summoner. The battle was between I and Bktaylor in a 42 mana battle with the armour up which give all monster card 2 extra armour and also the ferocity which give all monster card the fury ability and this allow them to do double damage to any monster cards with taunt ability and we could pick from fire, life or dragon element.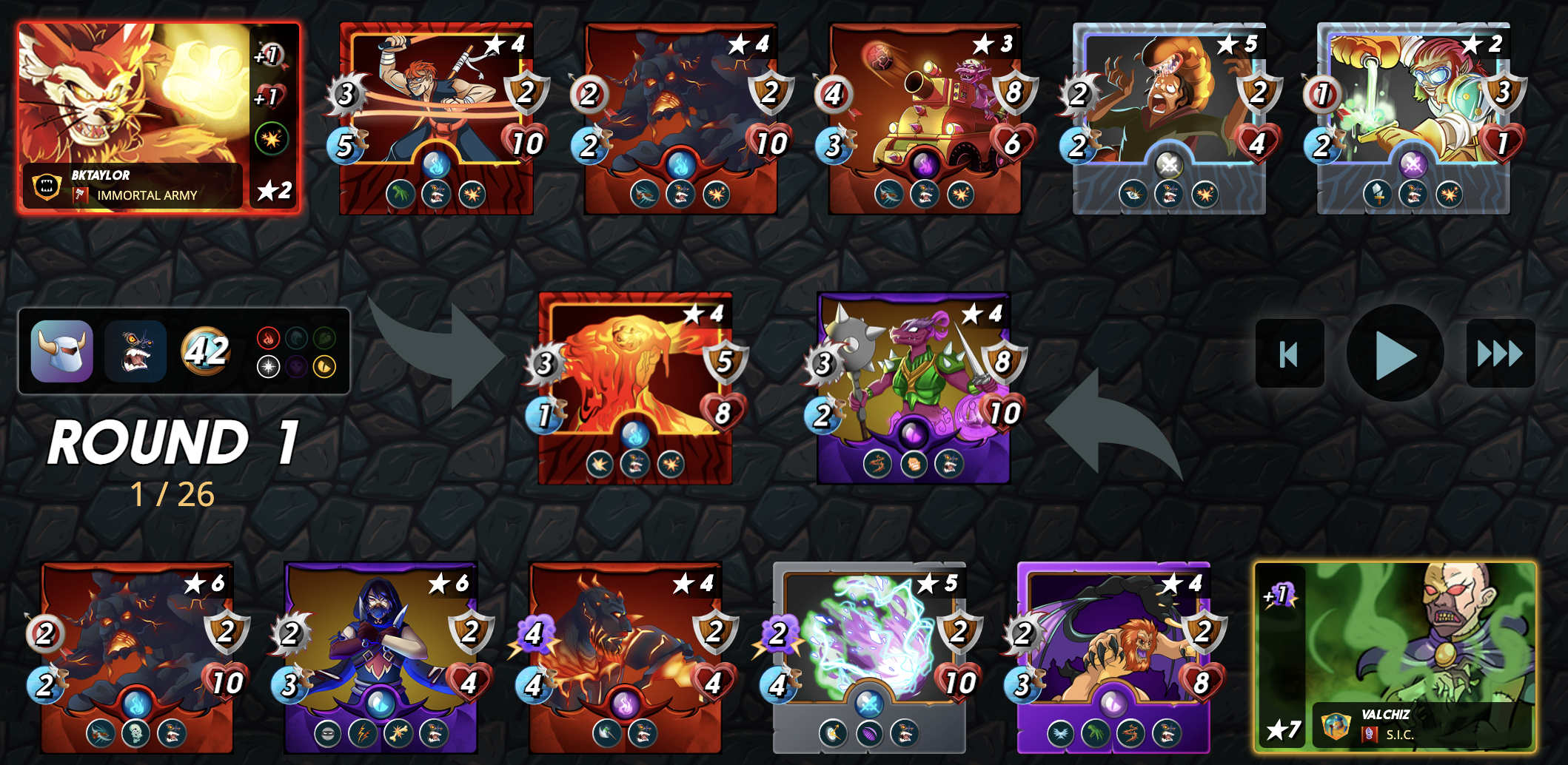 I decided to pair dragon with fire this time around and had to be careful with my selections this time so as to win this battle once and for all after several attempt. I came up with Djinn chwala, Manticore, prismatic energy,, Djinn inferni, Dharmpir inflitrator and Molten ash golem as my backline consecutively, because of the two magic card that I use, I picked dragonscale as my summoner and I decided to wait and see what my opponent is bringing on board but it was a whole shocking moment for me when he came up with Yodin zaku as his summoner, I check my setup and his, the extra blast effect was the only thing that was bothering me at that particular moment because I know my setup wasn't bad.
The battle started and I was able to destory his living lava quickly, but my eyes was also on the alchemist as his backline because the halving ability can destroy attacks but Dhampir was able to handle that with is double sneak attack, also his lava launcher is in lv 3 so he wont be using stun. Just seeing that really made me happy because even with it extra blast effect, I still have huge advantage over him and I won the battle with 4 of my monster cards standing strong in battle. it was a flawless victory.


---
---