Game Of Speed | When Your Opponent Least Expect It
One thing I enjoyed the most when playing splinterlands is the face that we have different rules with different strategies to use, we all want to win each battles and we earn those juicy sps rewards even if it is possible all the time but we never know who our opponent is or what is thought is. Most times what we are always curious about after checking the rules is to know which monster he frequently use in battle and that is the only option available to us about every opponent. When I decided to start check out some strategies most play use and even watched their gameplays, I noticed one strategy that is embedded in all strategy which is their speed.
The speed of your monster card are very important in battles because it always determine who attack first and last except in only one rule, Reverse speed which change the whole setup. I had to change my battles at some point and apply the speed strategy especially if i have a huge mana cap and also decided to use monster card with strong stats, so I always make use I use summoner with added speed or use enough swiftness ability cards which increase all friendly monster card speed. Having cards with slow ability which reduce opponent card speed it really not much in each element so I rarely use it.

Currently, this are all monster cards with the swiftness ability, Ruler of the seas and Spirit miner were my favourite back then because I use the water element a lot and they later introduce countess sinash to the fire element which is really cool because of the camouflage ability. They now burst my bubbles when they brought in Conqueror jacek with the speed and other ability combo, even though kitty is also good but jacek is way cheaper. Let take a look at some few battles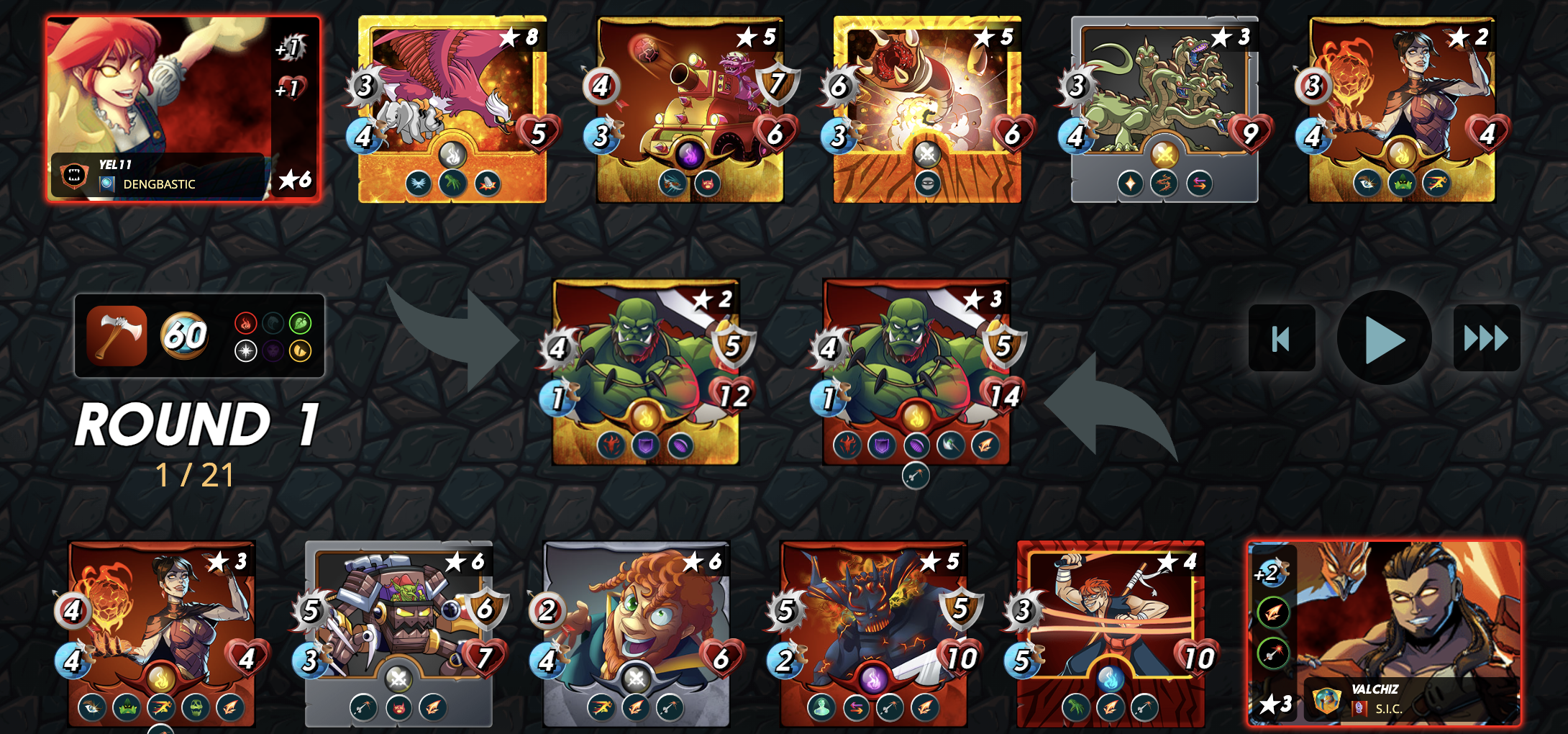 when I was given this battle, I had to check out the mana and the rule first, and seeing melee mayhem as the rule which give melee attackers to attack from any position then I saw earth element among the option, I thought at first he might come up with crowlings to counter me since it is very easy to know that we will surely bring some melee on board but the funniest part was that we had the same thought and brought in almost the same kind of monster card but I had added advantage because of the speed strategy i was after, I added 4 speed to all monster so I decided to use Grum as my frontline since nothing can stop it from attacking with 5speed, So I attacked first and was able to destroy all his monster cards just within 3 round which is really fast and it was a flawless victory.
Speed is really a great thing to use if you wish to have some extra advantage against your opponent and making use of kitty the dragon summoner with speed, true aim and tank heal is also one of the best, don't underrate that summoner


---
---