Grabbing Some Cheap Riftwatcher Gems On External Market | Is It Profitable To Me
After my decision to not embarking on riftwatcher cards or pack purchase for now, I find it really hard sticking to it since I have some liquid hive on hive engine. Since i didnt take part in the presale which was around 5$+ in price, I decide to wait till all the hype die down. I was checking hive engine when I saw Rift and was surprised when I saw the price is way lower than the normal price, On splinterland you will get 1 Rift pack at 69.797 sps + 1 voucher which is around 5.2$ in total which is good if you want to buy good junk of it and earn from the airdrops but getting it on external market is way lower (currently 4.2$), just 1$ less. Since I have some hive am not using for now, I just decide to get some rift gems and test the water with it.
Opening Packs is really based on luck this days, at times you might not see what you hope to see and it is a 2 way thing, you can gain profit or even lose if those cards you received are not worth it. Also your portions (Legendary or Alchemy) can boost your luck. I have a lot of it I received from chests which I didnt use since I dont really open packs but I think they are really useful now. I got 10 Rift gems from Hive engine which cost 42$ in total saving me extra 10$, sent it to my acct for opening. Check out wht I received below.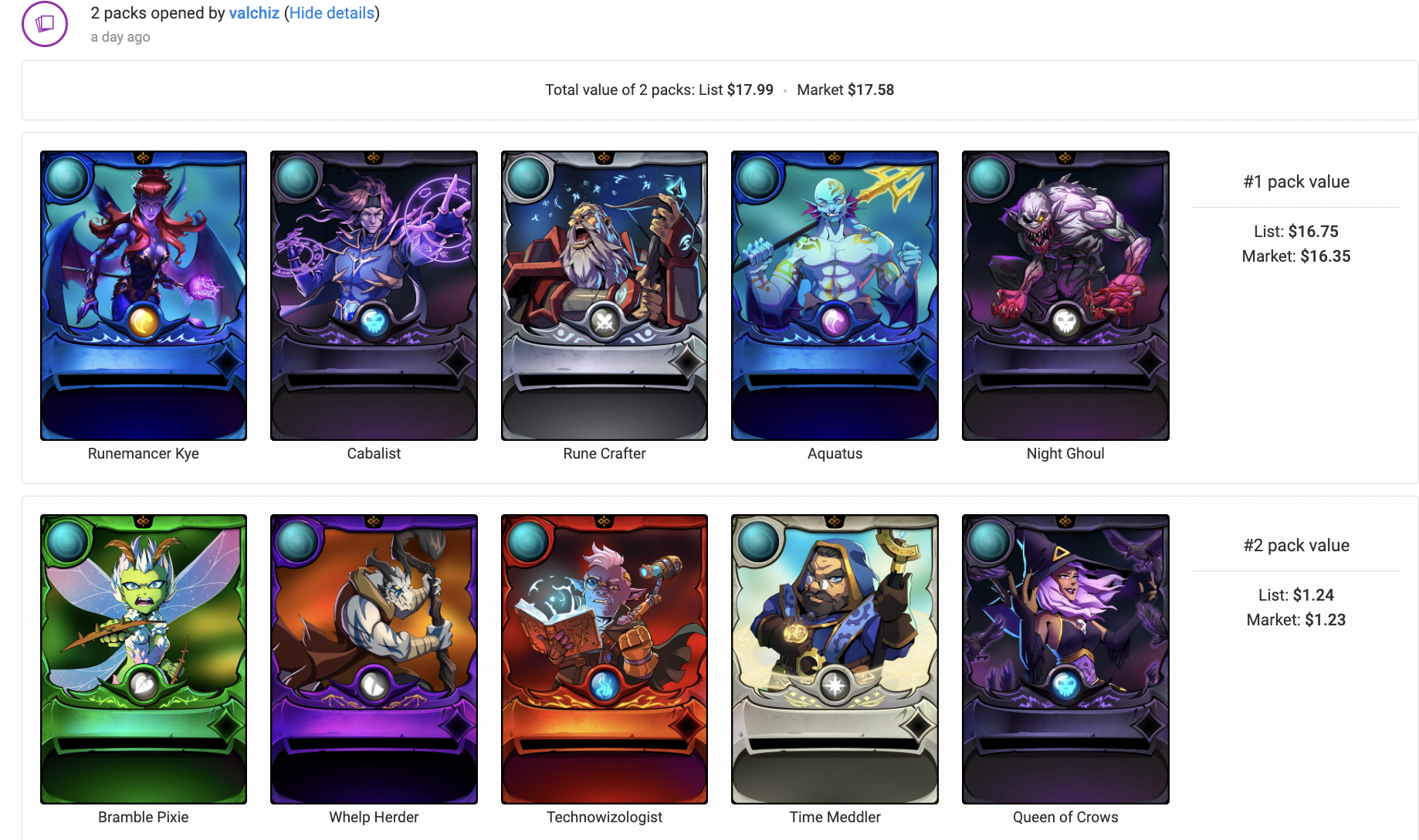 The first pack gave me some gems which 4x the price I got it, was lucky to get a legendary Runemancer kye and also a water summoner Aquatus. The second pack didnt worth it but the first cover the price. Even though am not yet use to this cards, I know they are really a good one.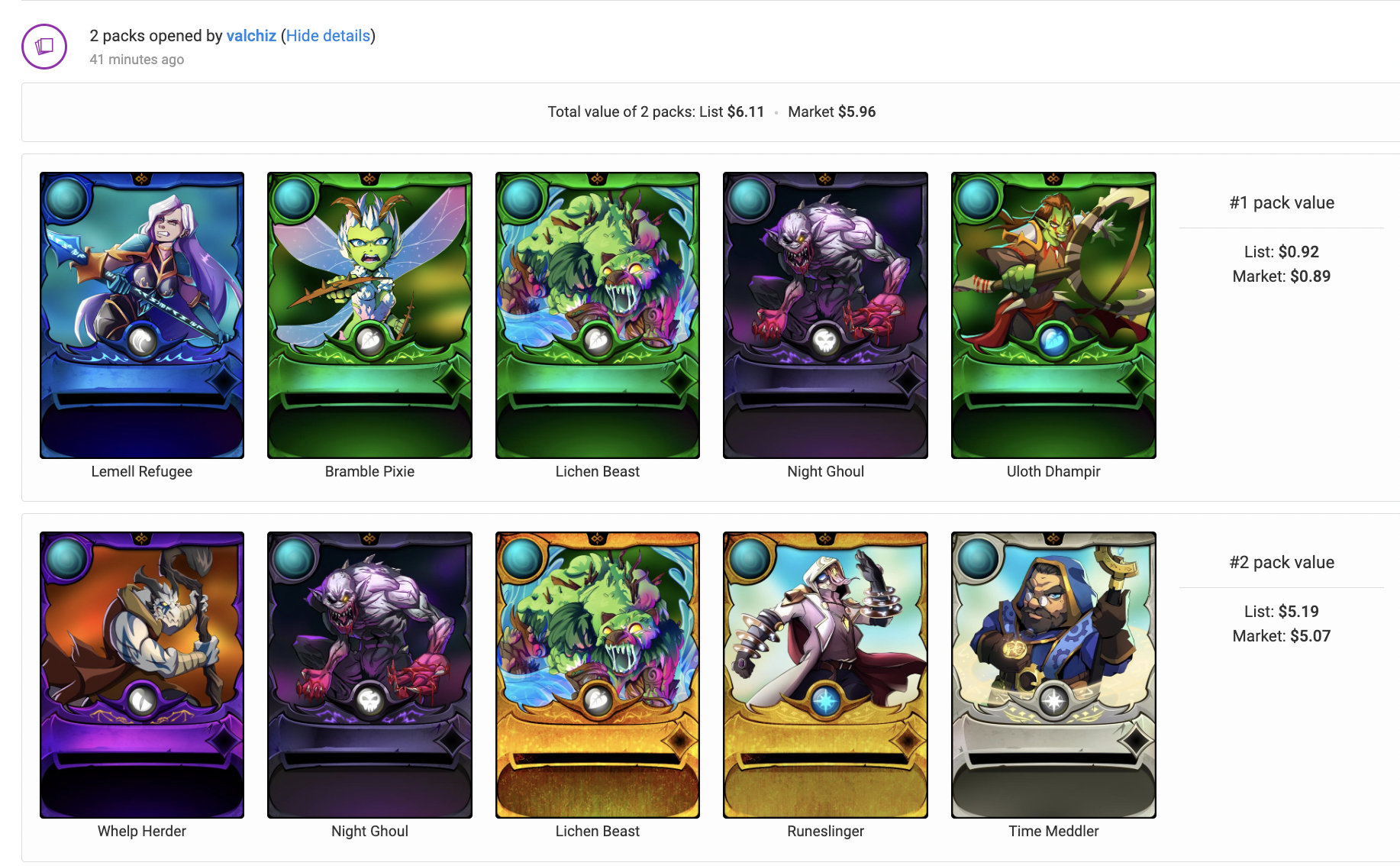 Opened another two, the first was a total loss because the whole card worth is 0.92$ but the second pack boost it a little, got two gold cards (Common and rare) which am going to keep for now, they might worth it later and if I get more, I will just max them.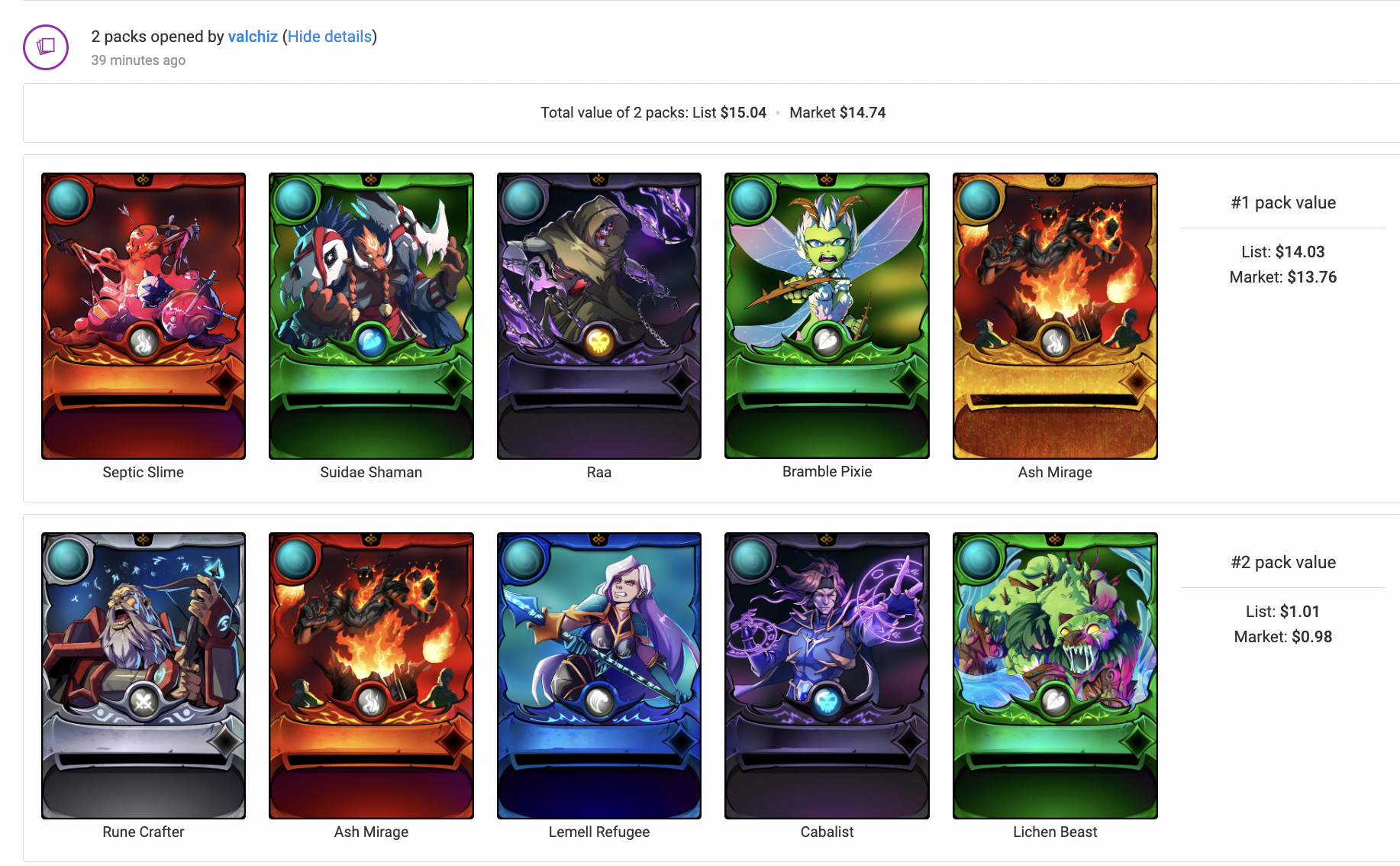 The next one I opened was a blast, almost did 4x, got a legendary death card R and also a gold common card Ash Mirage. Even if the second pack is low, I am still happy with the result.

The last 4 pack i opened was a total lost, I saw a bunch of common cards and was 2x down, maybe because I opened all together instead of the usual two, they still worth it and still planning to get more when I have fund or dedicate some of my post reward to pack opening weekly. So in total I spent 42$ and gain back 47.95$, which is cool extra 6$ as per investment which earning more with those cards. Maybe I will go with my new decision of pack opening.


---
---