Grund | The Warhammer Double Striker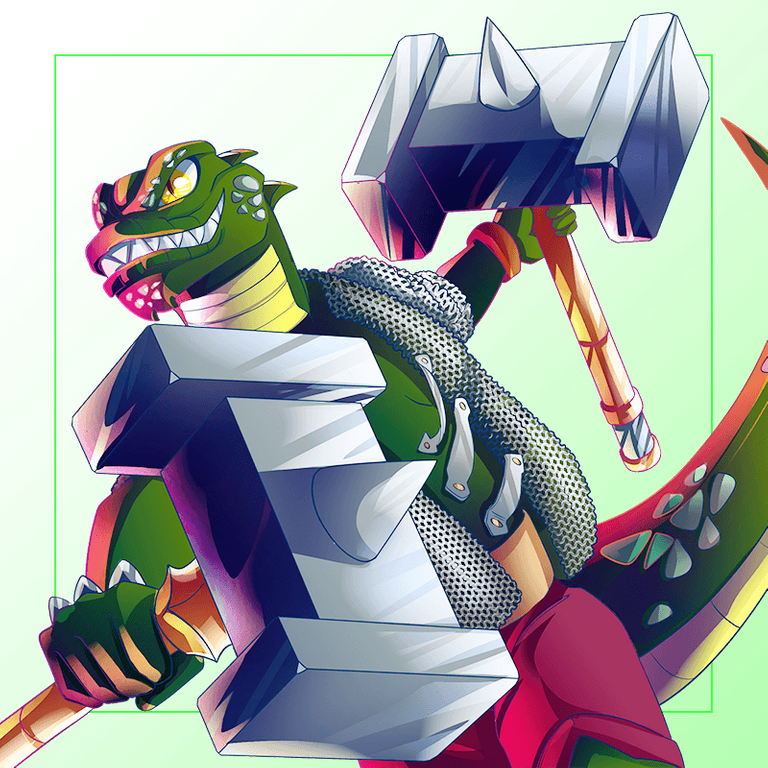 It time's for my splinterland weekly battle mood where as usual we have to use the lucky monster card picked for the week in battle using any strategy we deem fit. Taking part in this kind of challenges is always interesting, you get to know your more about the splinterlands monster cards and how to make use of it in battle while building up a strategy. Checking out the announcement for the week and I found out Grund was picked this time out. Grund is one the earth element chaos monster cards, an epic melee attackers with huge mana cap and great stats. On a norms, I only use any monster card with high mana cap only high mana battles, that is one main reason why I rarely make use of grund but the abilities that came with it, is really amazing. Taking a look at it

This particular monster card came with 3 abilities when maxed, double strike at level one which make the monster to strike twice in each round, with the 3-4 attack, that make it 6-8 attack in one round if it didn't miss and there is high probability, it will surely dealt one strike even if it miss, the trample ability at level 4 which make it deadly if it destroy the opponent card. The funniest part is that, I don't know if it will dealt another double damage if the trample ability got activate when it destroy a card, that will surely make it deadly, I know i will get my answers one day. Lastly is the cripple ability which take one extra health away from the target cards once hit.
If it is up to me, I don't like using this cards in the first position, even though it is strong, I still prefer it having some amour to back it up and using it in front position at times get it destroyed easily so instead I always wait for some certain rules like the one that allow melee to attack from any position, the one that gave sneak ability to all monster card or the equal opportunity rule which I use in this particular battle, this kind of rules always give me the chance to place it where it wont be destroyed easily and this card always perform really well. Let take a look at the battle I had with Katlantics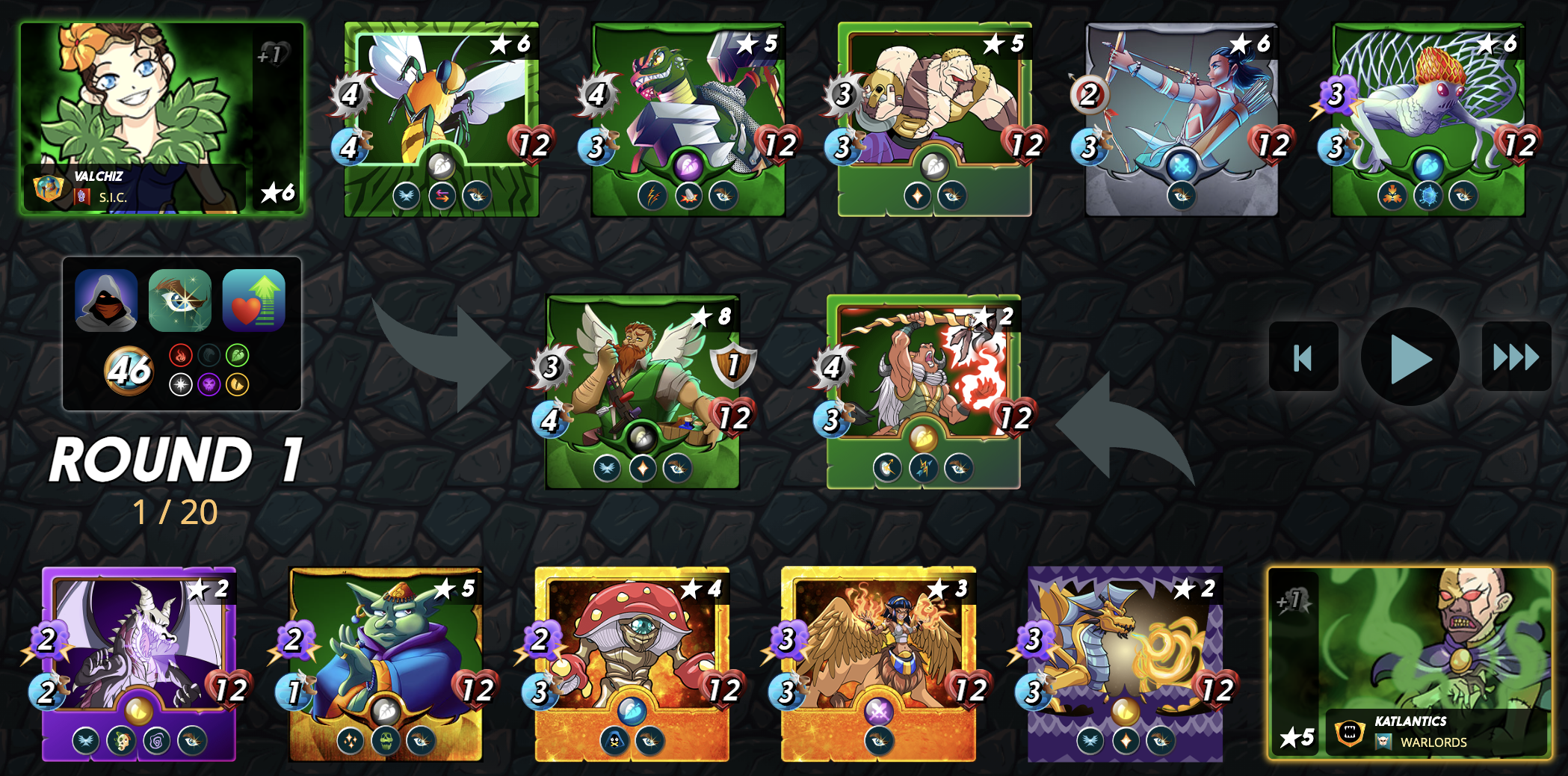 The battle we had was a 46 mana cap match with 3 set of rules, Silenced summoner which prevent summoners from using their abilities, equal opportunity which give opportunity ability to all monster cards and allow them to attack monster with the lowest health and equalizer that make all monster health be the same and we can pick from any element except from water. Boom, it was my kind of battle, huge cap and amazing rules, So I decided to pick earth straight up instead of combining it with dragon like i use to and decided to use some strong melee attackers in my collection at least something different from my all magic kind of strategy.
So I picked Pelacor Mercenary as my frontline mainly because of the flying and healing ability, Nectar Queen with the flying and Retaliate ability (been a while i actually use this monster card) and it really fight well this time around, then Grund with the double strike ability and trample. I had to think twice before I picked Fresh Golem but I just need a healing card so it fit in, didnt want to pick all melee so I choose xenith archer and mycelic slipspawn with the taunt ability to hook down the first set of attacks till they got destroyed. I was kind of skeptical with what he will bring on board but something told me he will come in with magic cards at least to hit my health directly, something I always do.
The battle started really well and he really came up with some counter cards but thank my star I didn't use magic cards, I destroyed his card first though, while slipspawn too all the first damages and got destroyed, the magic got a lot of effect but my melee cards were stronger and Grund really did magic with the double attack and yes I got my answers in this battle after Grund destroyed a card and got the trample ability activated, it only deal just one damage and the funniest part was, it missed twice attack in one round. I'm sure you will love to see it for yourself. Watch and Enjoy


---
---