Guild Brawl Battle | Performed Below Average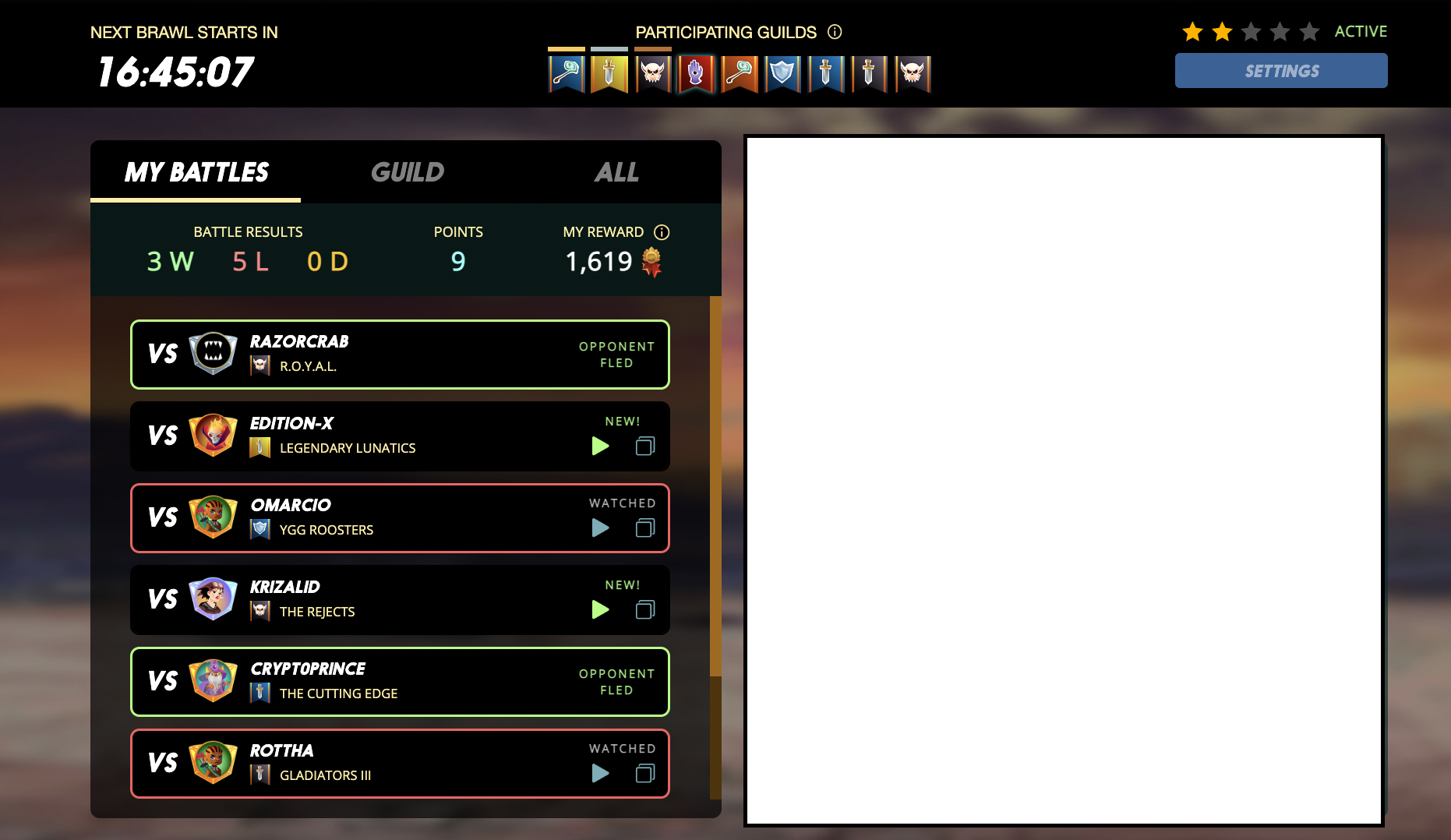 I almost feel like crying when I saw this week brawl battle result and I really performed below average unlike last brawl, Yes to me, this is really below the wins I really hope to get. won 3 battles, lost 5 battles. After the last two brawl result where we really performed well, I was hoping we could secure the first 3 positions this time around also but it seems this brawl is on another level level. Fighting in brawl do give me some kind of joy apart from rank battles and the goodies that come with been part of a guild, first it was the little percentage added to the ranked battle as guild contribution, then they introduct merit as the main guild brawl participation rewards, then we have the opportunity to grab some gladiators pack which can be use in guild battle. I wasn't really happy when the merit became general, that was one of the goodies that made people participate in brawl battle the most, but the zeal reduce when they can get it freely.
Now with the new announcement which might be implement soon, inactive guild will be back online and we will see more users trooping into guild to earn more sps, who say No to goodies, I just cant wait but brawl will be more harder especially in tier 3 upwards because we have more challenging team there. We have to even pause our upgrade to tier 3 so as to know how the announcement will be instead of rushing and missing out of the goodies.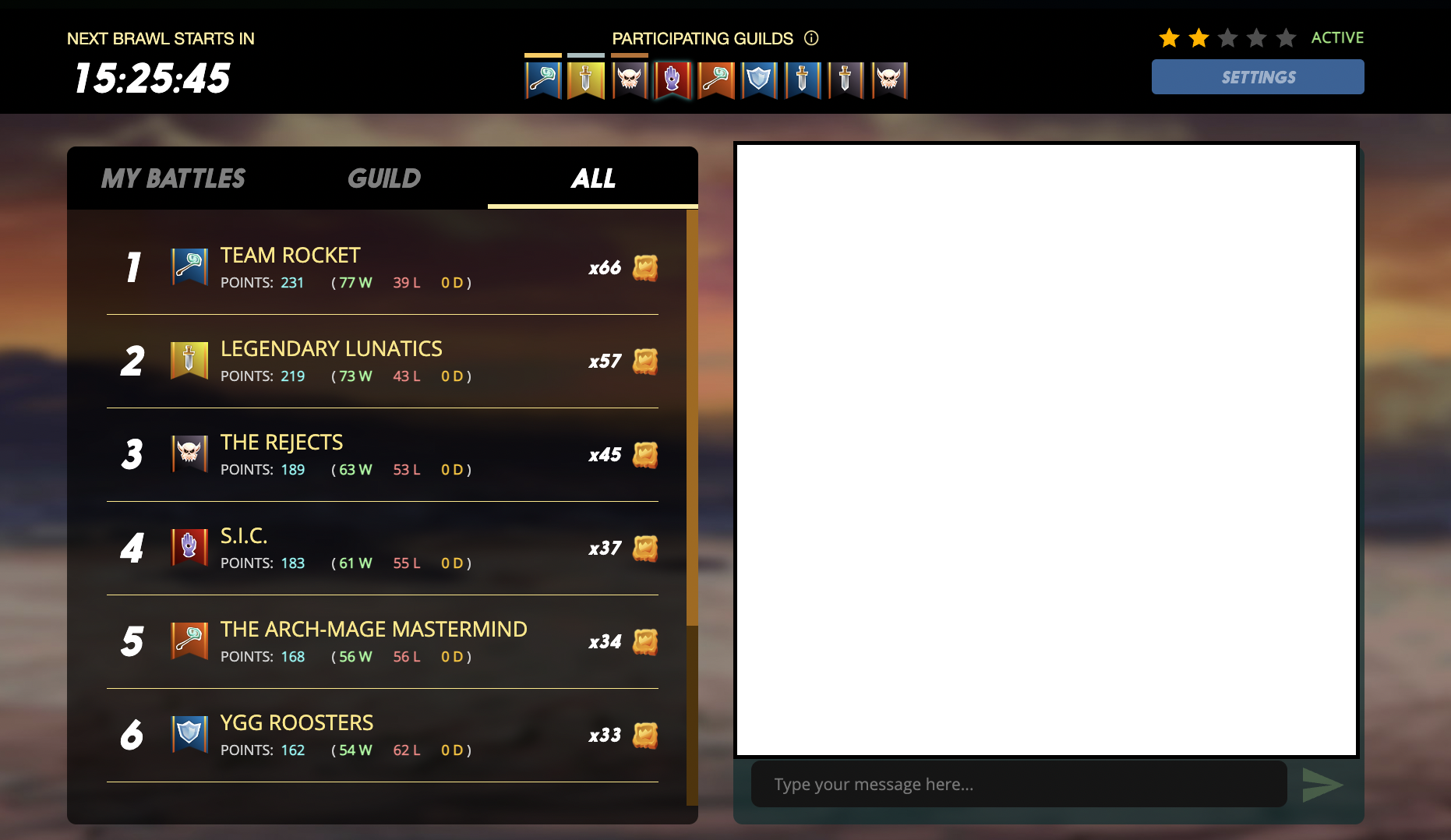 Back to brawl, Yippe we can 4th out of the whole 9 guild in this particular group with just approximately 3 wins to enter 3rd position, really pain me at least the merit receive might increase a little bit so I can open another gladius pack today but nevertheless we still receive 1619 merits as reward with 37 crown which is really ok.
Gladiator Of The Week | Quora Towershead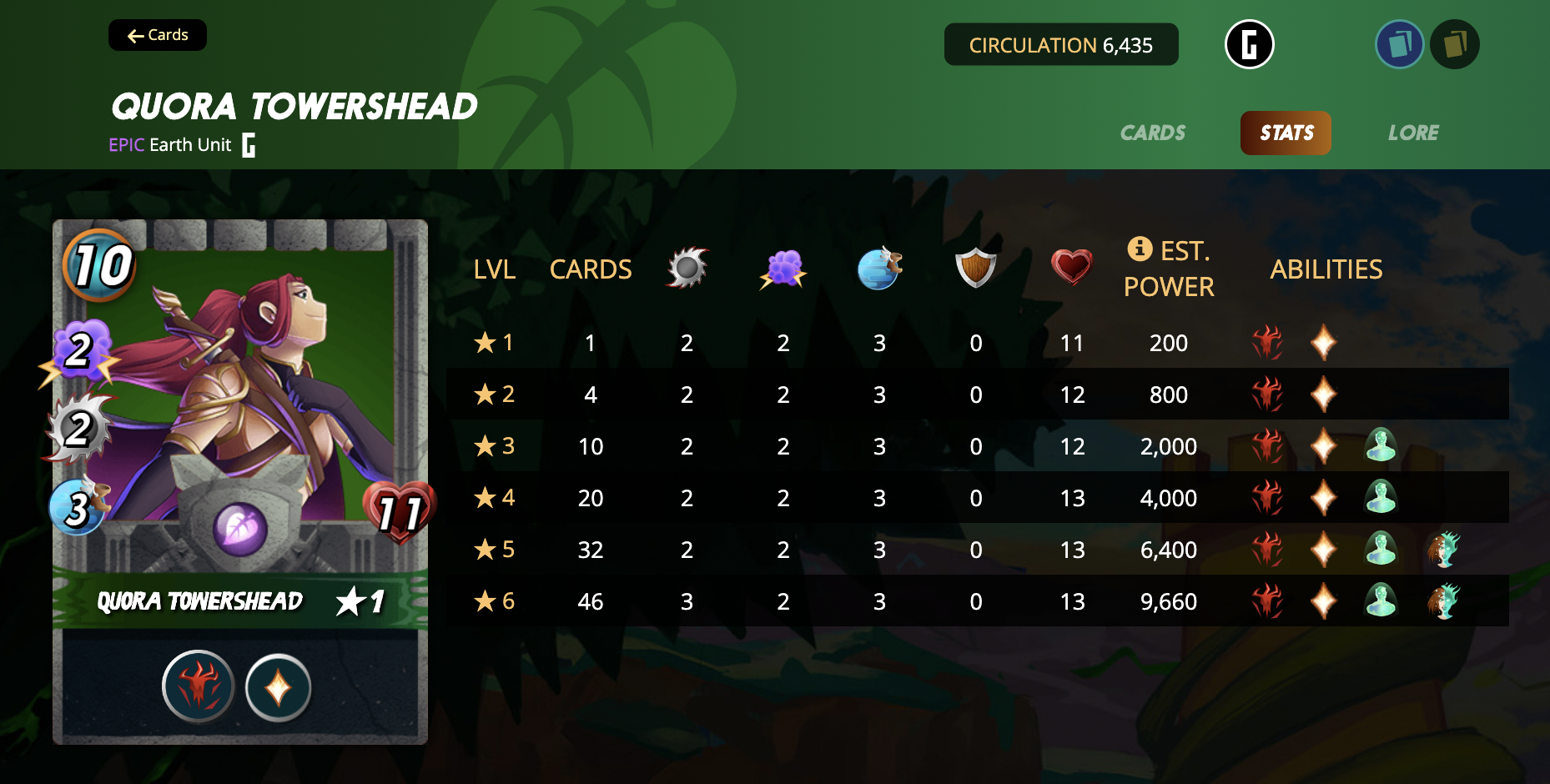 I really dont know what people really see in Quora Towershead that made them fear this particular card so much, like I dont understand. When it come to brawling, this card is the talk of the town, most guild always make sure they banish this card so their opponent wont be able to use it. I think it is because of the stats and also the only gladiator with healing ability at level 1, I wish to see a battle where they make use of this cards so I can see how powerful it is. The stat look good, 2 magic with 2 melee with a strong health coupled with healing and bloodlust, if maxed can be a terror and danger to the opponent. Many Soon I will give a full detail about this particular card.


---
---