Modern & Wild Update Is On | Battles Will Get More Interesting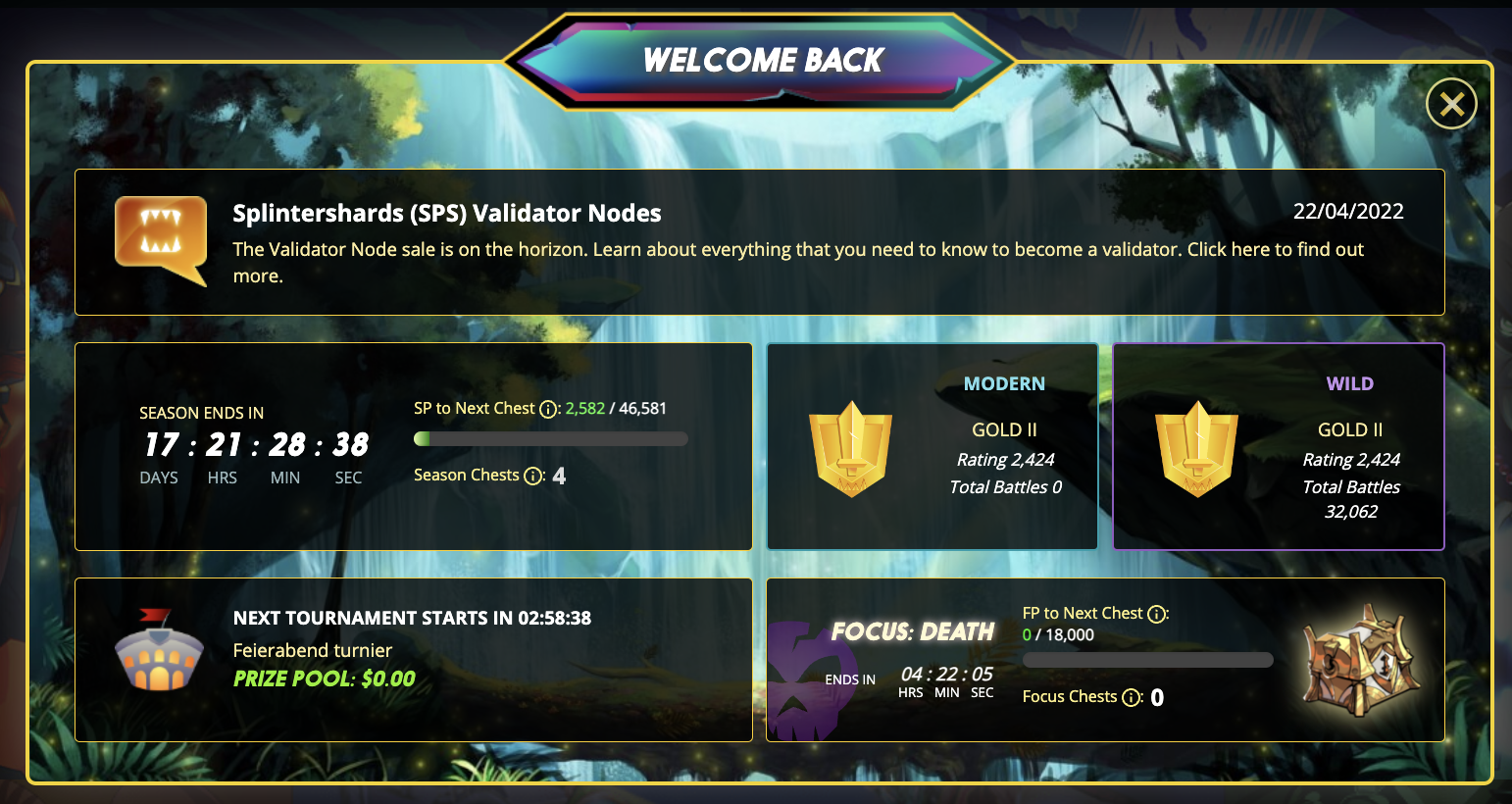 The Update we all have been waiting for just got implemented, this is really a good news and a new milestone achieved, 15 days ago the team made a big announcement that will change the whole game setup by implementing a new modern and wild ranked battle which means we now have the chance to play two different ranked battle within the game but with different requirements. I was surprised when I came back home and saw the site under maintenance, I forgot about the new updates and was actually waiting to see what next and when I saw this welcome back screen, I knew it is time to buckle up because this season is about to get more juicy and fun-filled. Let take a look at the new updates

The Modern Ranked Section | What is new
The interface and color is really beautiful, like for real and there is a toggle section at the top where you can move from modern and wild page with just a click and here are the things you need to know about the modern ranked.
You can only play this section with the new edition cards which are the Chaos legion, Untamed, Dice and also some reward and promo cards that have the chaos style framed. This is a good news to new members and those that join the game late, this cards editions are still cheap currently and they can easy grab them as quick as possible but with this updated, we might see some new changes to the market price because of the demand that will flow in.
The Collection Power: One important aspect of the game is your collection power which determine the higher league you can reach, Am really happy about this part. Previously, the highest collection power was 500k max but now it was halved to 250k cp which means, in the modern world, you can reach the championship league with just 250k collection power. We will be having more championship players in the modern world, I know I will be one of them but the rating remain the same, you will have to re-strategized this time around.
Since it is a new updates, I really cant talk much on how the new leaderboard will be until the end of the season but it will be tough as usual

The Wild section is now the normal section we do play before the update and all card editions are allowed with lot of users competing among themselves to top the leaderboard. More updates will be rolling in any moment from now you can read more details here. Currently waiting for the new sps as rank reward, seeing more merits in chest so as to grab more gladius pack for brawl and also boost my collection power with it, and also the more daily focus task instead of the element focus task alone
---
---