SIC Guild Brawl Update | 1st Position Secure With 2k+ Merit As Reward

The joy that came with today Guild Brawl update was really amazing, taking the first position in a long while, I still remembered when this guild started around August 2020 and it was created by @sevenoh-fiveoh who is the leader while @Magnolia-maggie is the co-leader. I have been playing the game for long and join some guild who kick me out back then because my deck and collection power wasn't strong enough, I actually didn't feel like joining any guild but when I make some research and saw the impact of guild on your SPL account, I decided to scroll through the guild list and I found SIC Guild which full name is Splinterlands Investment Club, It was really a new guild then and I joined around October 2020 and it was just the three of us till different Guild update started coming in and more users started joining us.
This Guild have been amazing and as a member, I really appreciate everything so far, up till now. When we started the brawl, it wasnt easy and I was playing lower fray, we always took the 8-10 positions most of the time because we have no member which mean we fill less fray and earn less points but we were ok with it with lot of motivations from the guild leader and co-leader. Recently the guild is now doing really well, we currently have 16 members out of 19 who are always ready to participate in brawl and also the development of the guild. Yes with lot of efforts, We took the 1st position and I think this is the first time.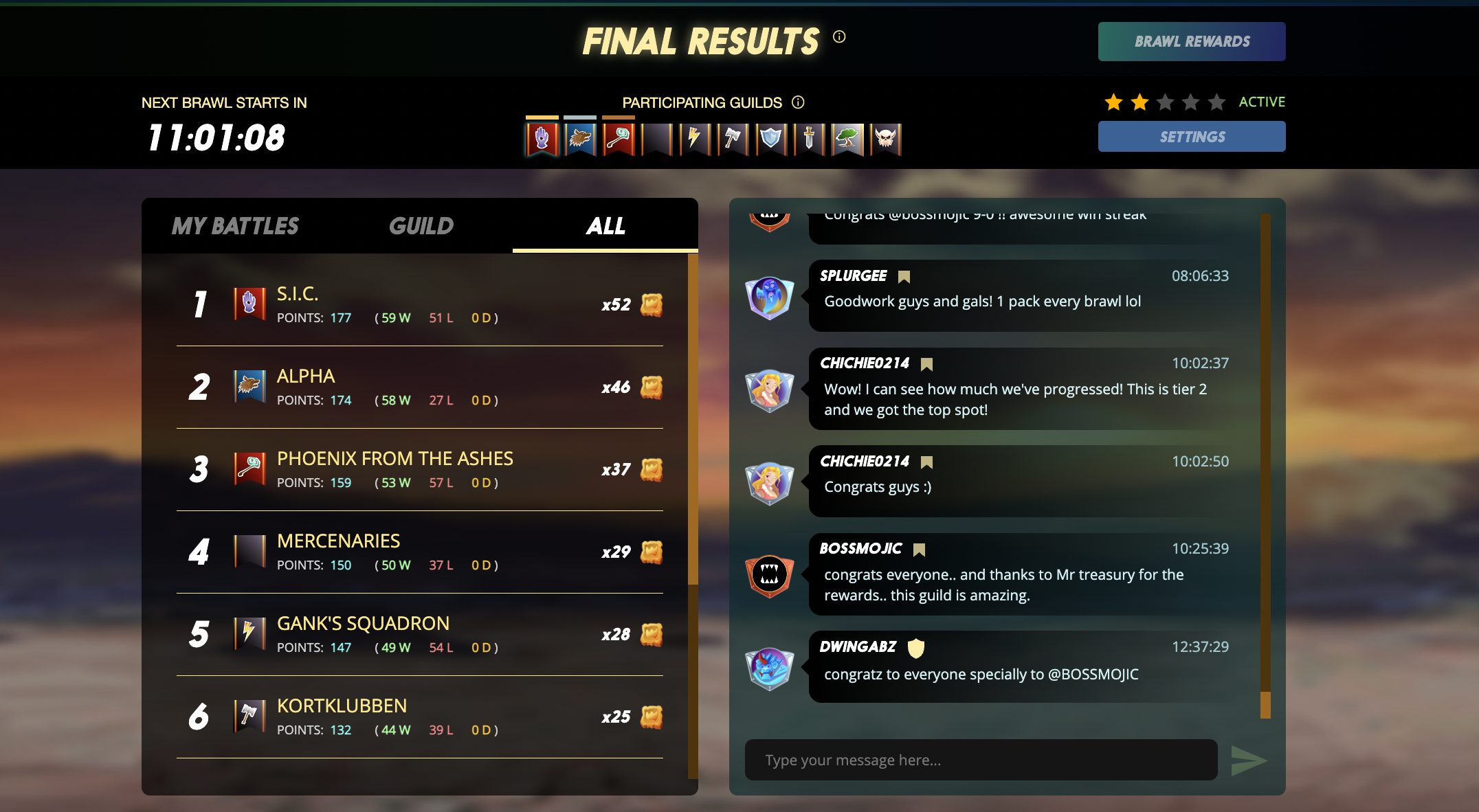 We even. manage to outrun the Alpha guild this time with 3 points to earn the 52 crown and also 2275 merits to each members that took part in the brawl. I always battle in the 11th Fray which is capped at gold league requirements. Battle in this fray isn't that easy to be honest because you will face some tough players with great battle strategy, everyone want to win so they have to come up with their best setup, check out my battle outcome, won 5 matches out of 6 which gave me 15 points in total.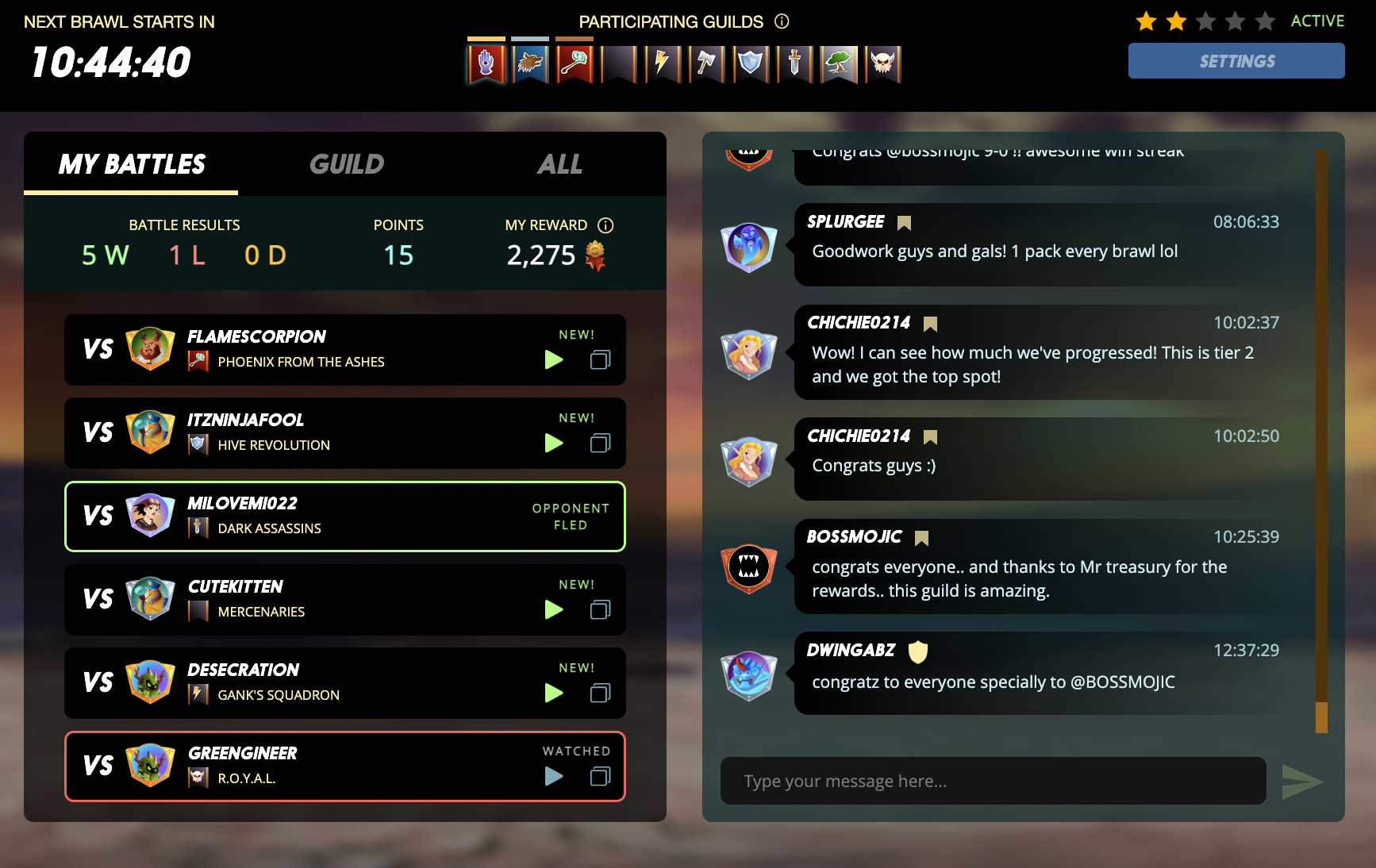 First battle was with @flamescorpion from the phoenix from the ashes guild, in a 54 mana cap battle and we were to pick from any element except dragon but the rule given allow all melee to attack from any position and also remove all abilities, based on the rule and mana cap, I use the death element and also magic monster cards the most but pick three strong melee cards. Set up the arrangement and won because most of his cards aren't strong enough.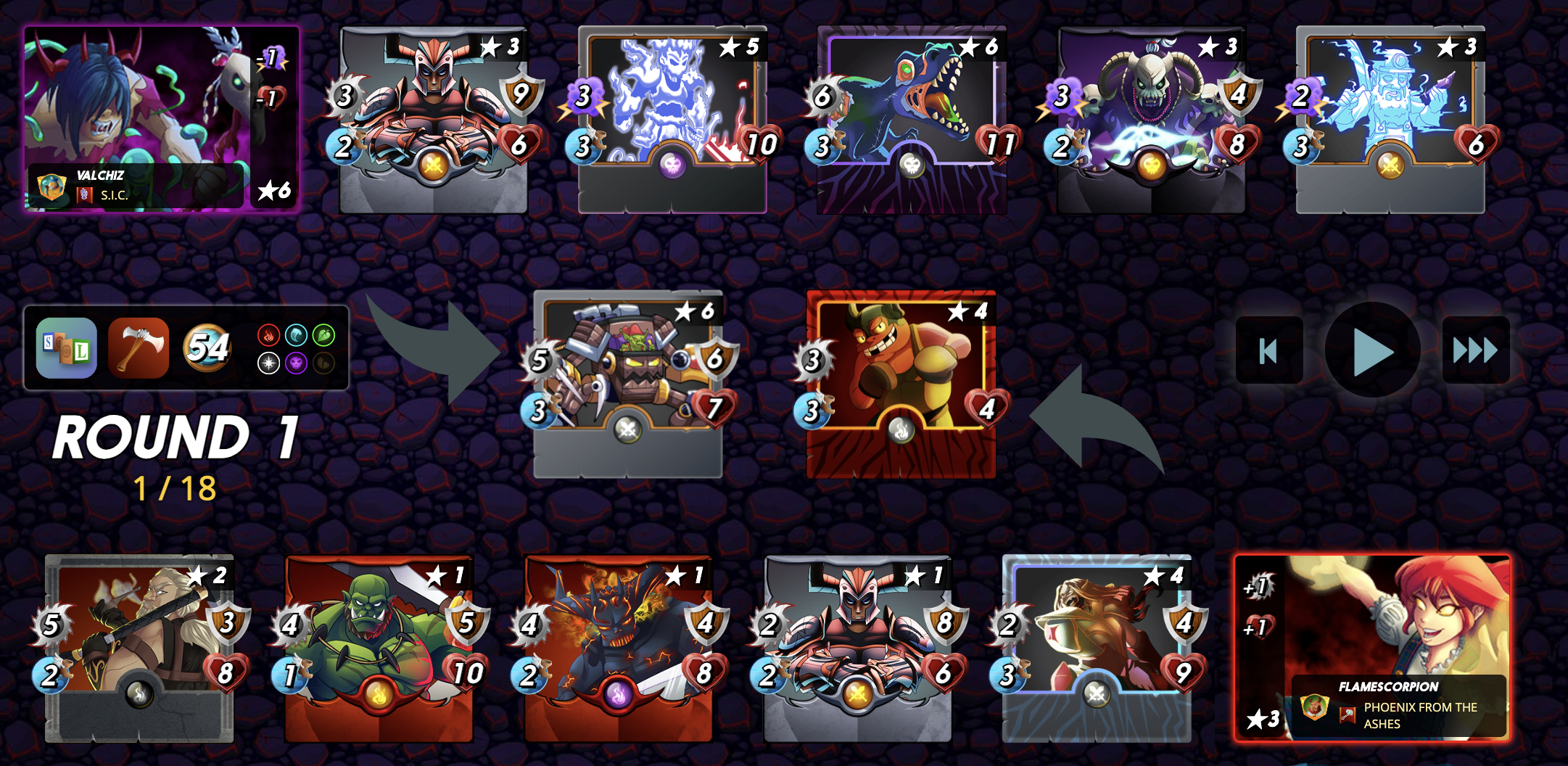 Second brawl battle with @itzninjafool in a 46 mana capped battle, we were to pick from any element except fire and we had the old one out rule which allow only the old mana cards and also the back to basics rule that remove all abilities. As usual, I prefer the magic cards so as to attack the health directly instead of amour and it really work out. I wont the rest of the battle also except two, one fled while the last one below I was defeated.
I actually watch this particular battle and knew I wont be able to win from the very beginning when I saw my opponent setup. When I saw the mana cap battle which was 13 and also we were to use monster card with only 4 mana below, since i didn't cant find death element out of the selection, I had to pick dragon coupled with life, Using melee cards all through wasnt a good decision, because he guess right and use the thorns summoner from earth element to counter my setup and deal damages back to my cards and I lost.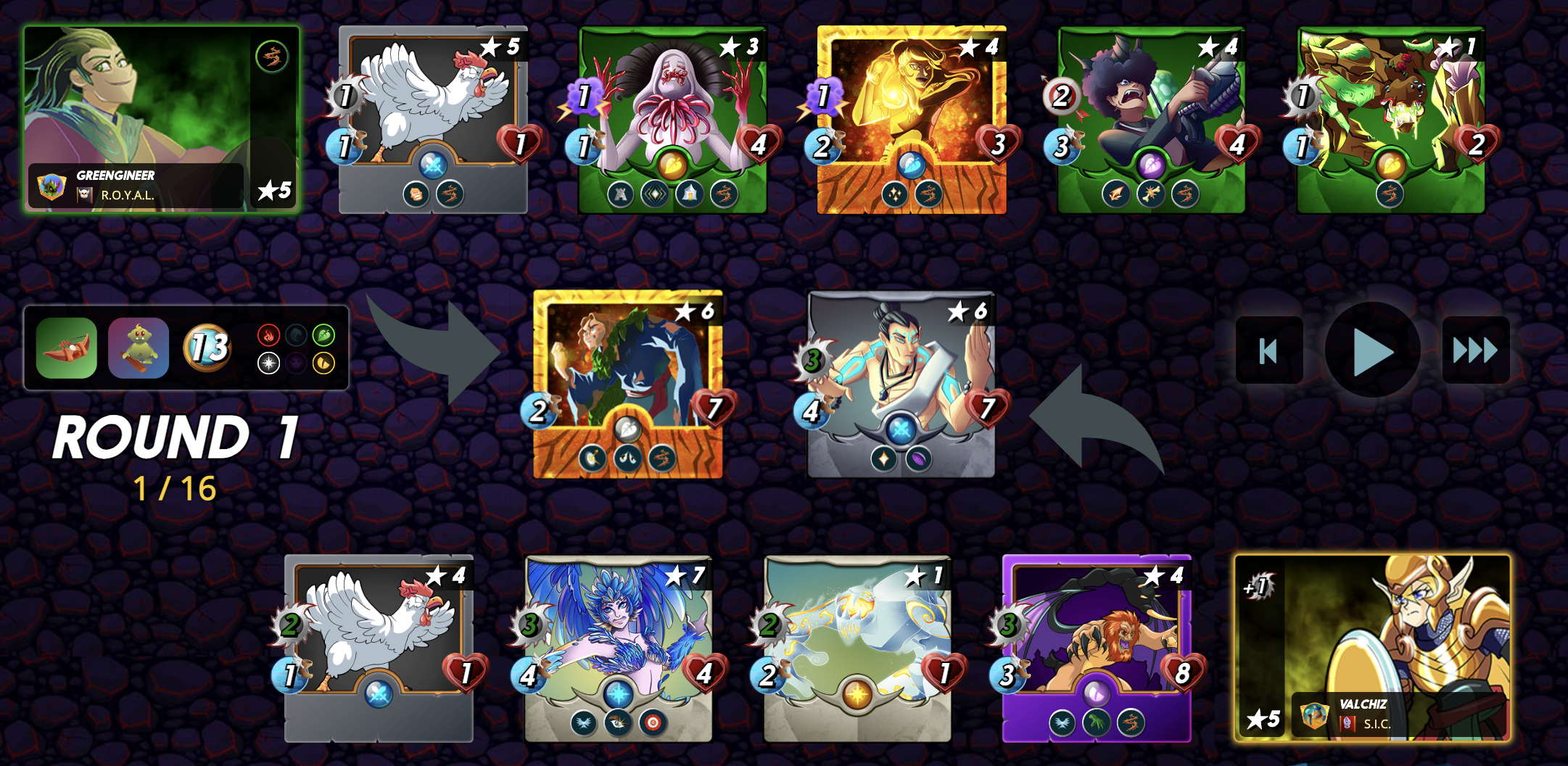 ---
---