The Desert Dragon With The Deadliest Counter Attack

There are some cards collection that are so powerful in some certain battles but you wont notice or make use of them because you belittle or dont know how powerful and useful they can actually be until you decide to try them out. One of such card is Desert Dragon from the dragon element. I literally maxed this particular card but neglect it in my collection and didnt touch it at all with the hope of just increasing my collection power with it. I didnt know I was really missing big time, or have no idea there is one game changer lurking around somewhere been untouched.
I was going through friend post when I read about how he hate it when his opponent give him a surprise attack with desert dragon and always win the game, I was really amazed, watch the battles and had to check my collection and find it maxed, Then I decided to try it in some few matches using some certain rule because it cant work in all battles since it can only attack from the front position as a melee and have no chance attacking elsewhere except stated. Taking a deep looking at this card with the power it possess, you will notice it is a strong melee cards even if it has a 7 mana cap which might take some space but check out the abilities it possess. Having a deadly combo of trample which perform extra damage on next target anytime it destroy a card, piercing which pierce through an amour and deal the remaining damage to the card health, Retaliate which have a possible chance of attacking any melee attacker that attack it and lastly Giant killer that deal double damage to card with higher mana from 10 and above.
I think this is the first card with this kind of combo but rarely use in battles. I always prefer to use it in this three special rules Melee Mayhem that give melee cards the chance to attack from any position, opportunities rule that give them to attack lower health cards, and this particular rule with sneak attack and I always put this card in the middle position so it cant be destroyed easily. Check out this particular battle.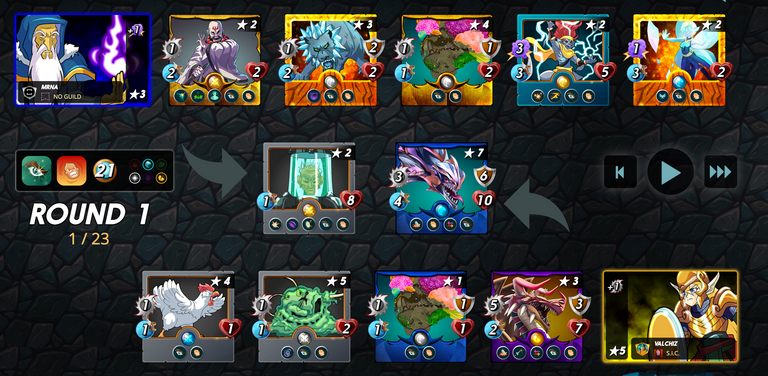 battle link
It was a funny battle actually because of the rule and what the opponent decided to use, He actually wasnt expecting my formation at all and probably decide to use cards to fill up his formation. He destroy my low heath cards first but the blast effect triggers the dragon enrage which increase the melee strength to 9 and boom it was history.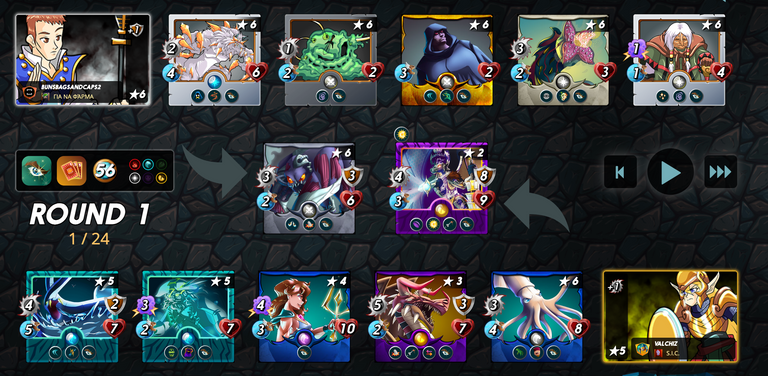 battle link
another easy win with the desert dragon doing the middle position attack while making use of the three special abilities. You will want to give it a try incase you dont really use this cards before like me. Gradually adding this to my fav collection.


---
---