Uriel The Purifier | The Over-Zealous And Fanatical Warrior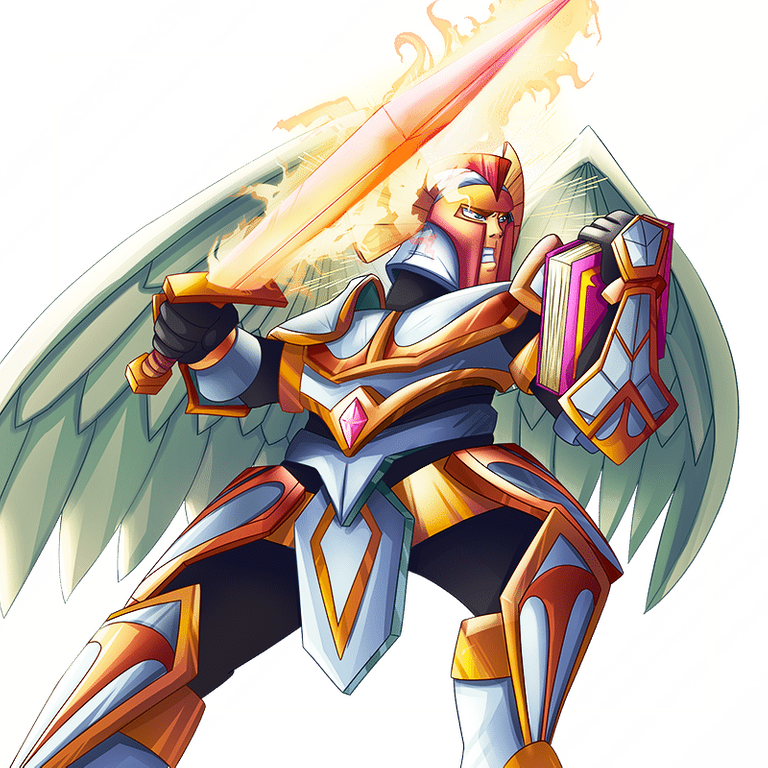 Back to my lucky splinterlands weekly monster discussion, but before then, how was your experience last season, I cant say it look like hell for me but it was a bit tough, i had to battle my heart out trying to achieve diamond league last season so my reward in this season can have more juicy goodies. Once you reach that crossing point from gold 1 to diamond 3 which is around 2800 rating, you should have it in mind that you are starting a new serious battle which is always in another realm, those players are tough with some strategies I cant even think of, always trying to push you back to gold leagues, at times I don't mind because once I cross to diamond league, it will be recorded as the highest league I reached that season, so things will still work out as plan since am not fighting for any leaderboard so it doesn't matters.
Last season I took notice of this particular monster from the Life element which is also Chaotic, I really dont use this particular monster because of one ability it possess which is the Recharge ability which only allow it to attack on every even round while it did 3x of it initial damage, on every odd round it recharge, at times I use to wonder who want to wait for even round before it attack when it isnt a magic card that you can easily hide or put it in middle position so it cant be destroyed easily and it will still do the 3x damage to enemy monster health and probably kill it immediately. Yet to max it to get the redemption ability but mine is currently in level 3 which make all stats complete and if am to use this card, it always stay in the first position except we have a sneaky based rule or melee attacking in different position rule.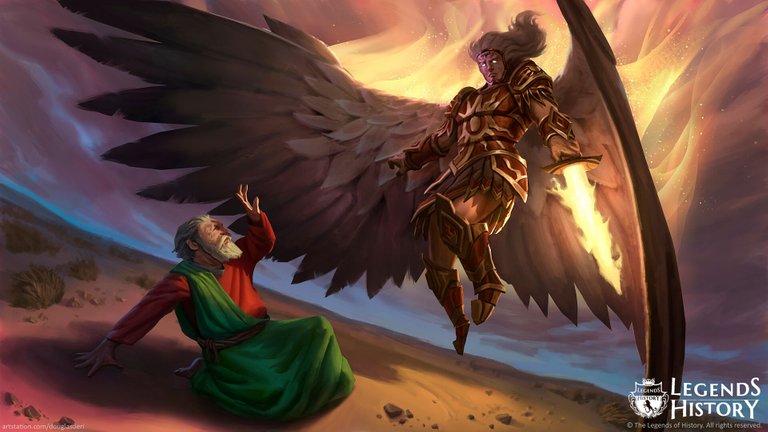 When I Use Uriel And What To Pair It With
Since this card is a 11 mana based card with flying and healing ability, It is good in 13 mana battle if you are using Kiara lightbringer a 2 mana capped summoner with no extra ability, or 14 mana battle when paired with other 3 mana based life summoner, and in this regards, since it will take the whole mana, I put it in the last position while I put the zero mana capped monsters first since I have 2 of them, so they receive the first round damage before uriel will attack and it always work out.
If it is higher based battle like the ones below, I always make sure I support it with some tank healing cards, most times I use 2 tank healers to heal it consecutively as it heal itself too, so it make it last more in battles and I also pair it with sneak monsters to give it support.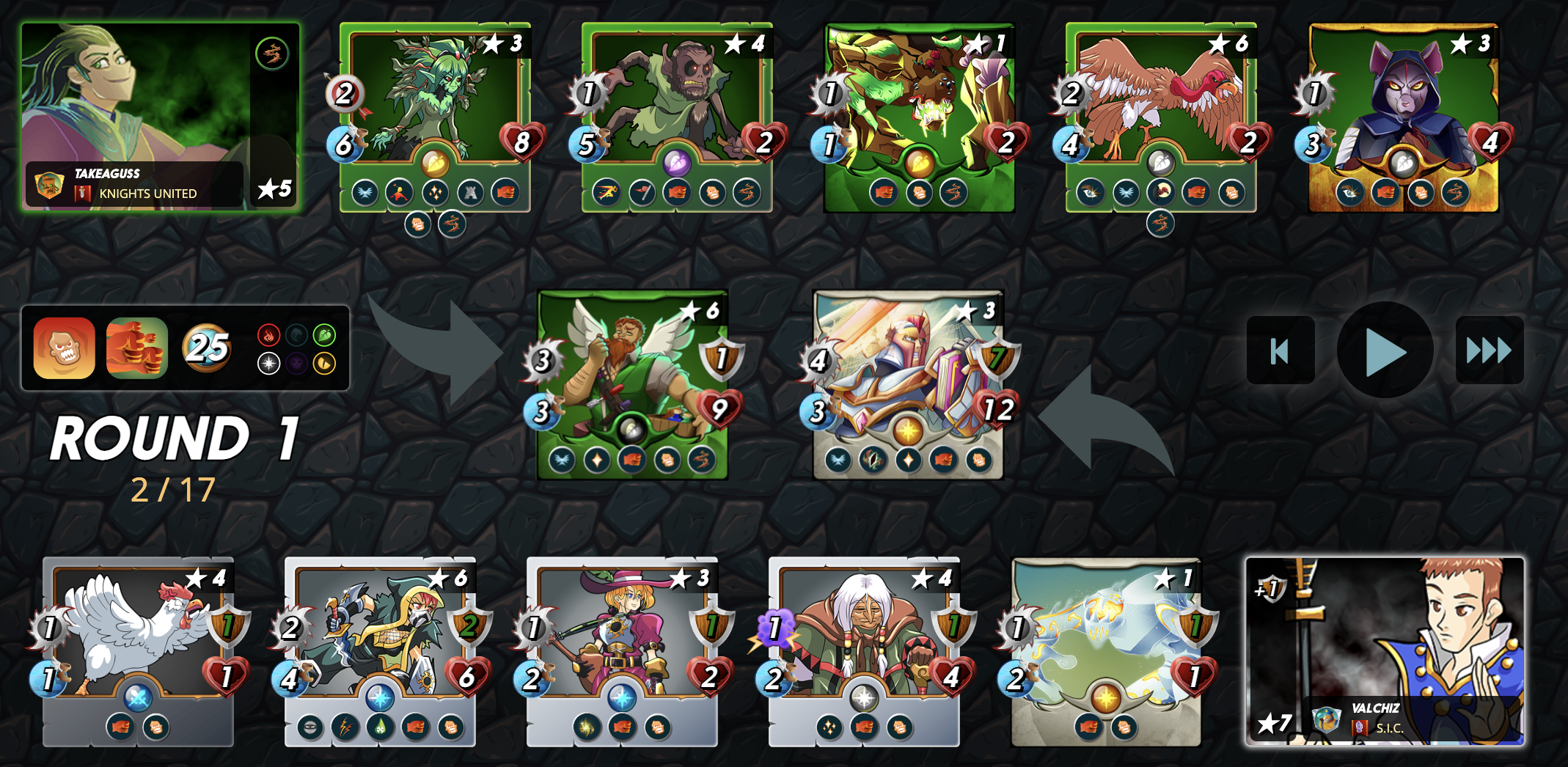 Taking a look at this particular battle, my opponent almost did me strong thing with the thorn based summoner he use while I brought melee cards on board, If I didnt uriel here, there is high chance I will lose the battle even with the enrage rule and all. He have some upper hands when it come to speed and he also return damage back to my cards but he wasnt able to destroyed Uriel and the spreading fury rule helped in dealing 12-18 strength damage to his cards and I won.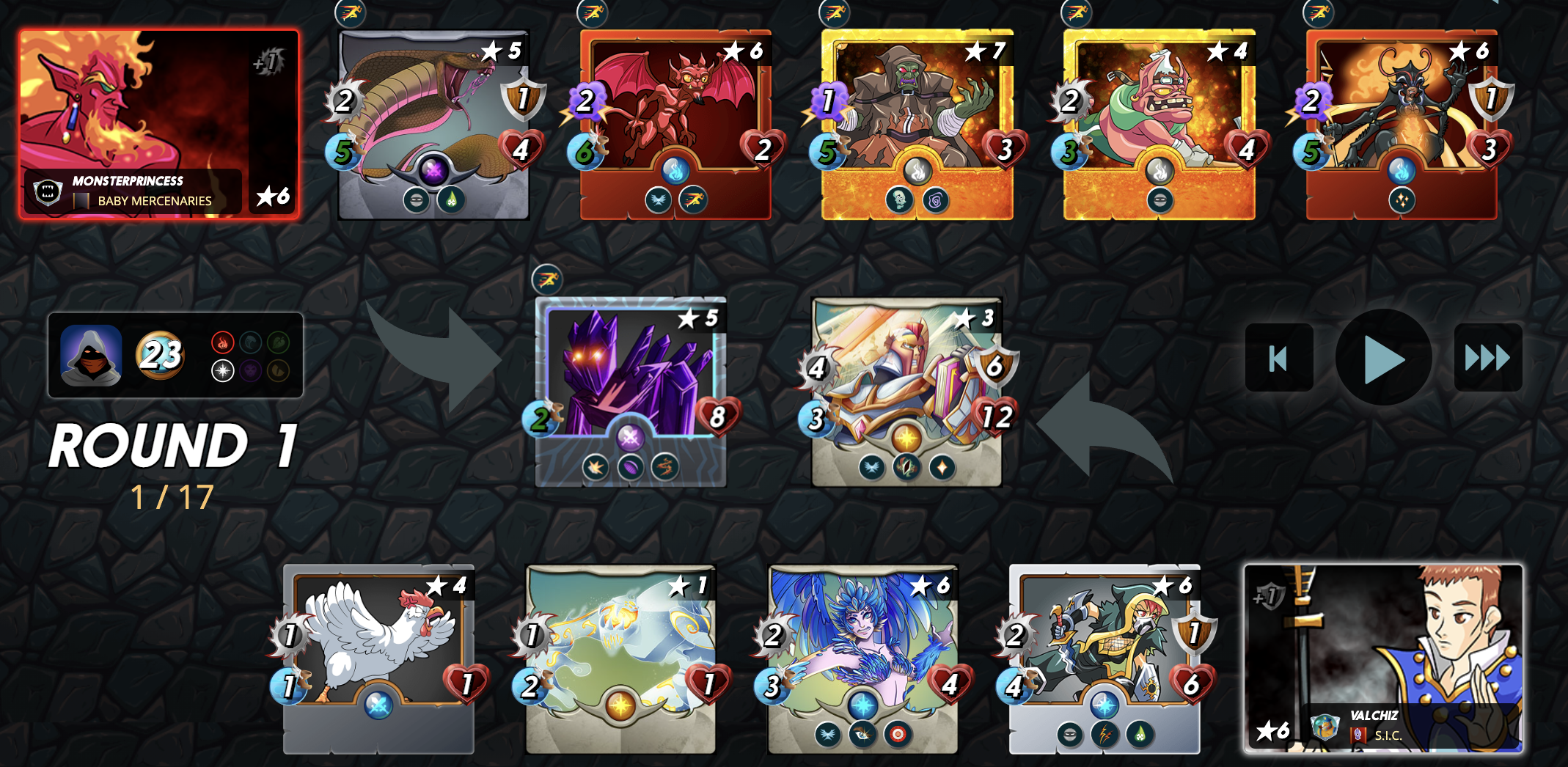 At times, a simple mistake when it come to picking what you are bringing on board can cost you a lot, this is what actually happened in this battle, I know he wasnt expecting Uriel but his frontline card with no attack is deadly, and his simple mistake was that, he focused too much on attacking my rear cards instead of my frontline. That simple mistake cost him the battle and I won.


---
---