[z2h] 3 Packs / Rewards and Building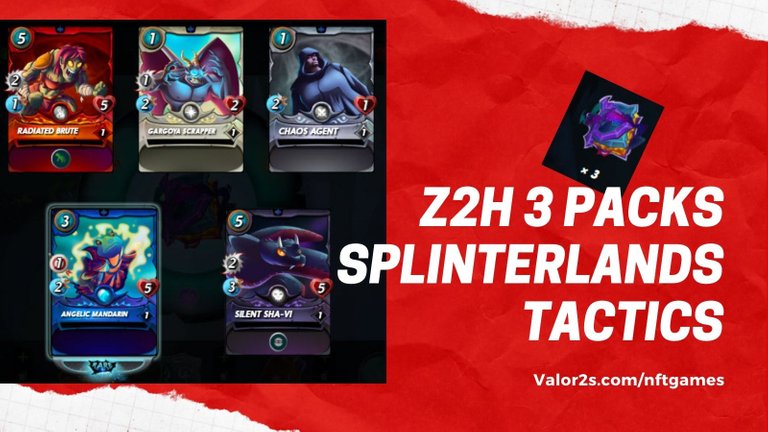 First off let me say THANK YOU to everyone who has upvoted the z2h posts aka Zero To Hero. The goal of this is to see what it takes when being very active in both the game, the community and active posting about the game.
It's been a rough road so far as I've been stuck in bronze and with that I really haven't gotten any type or rewards that help me in building the deck. A friend of mine told me about SPT and Splintertalk and to start posting about it so here I am posting about it.

I got the payout for one of the z2h posts and with some affiliate earnings I was able to buy 3 packs! This is actully huge as these new Choas cards pack a serious punch compared to the older untamed cards I have. Don't get me wrong the untamed are still pretty good but Chaos is where it's at right now.
With any pack opening you are guaranteed at least 1 rare and well guess what? All three packs did just that lol so I got the bear minimum out of all three which I listed below. I'm good with that though I now have some new cards to dish out in battles which will help me complete my daily quests faster and allow me to get a little more SPS. Maybe even stand a chance for a VERY lucky airdrop card.

Pack 1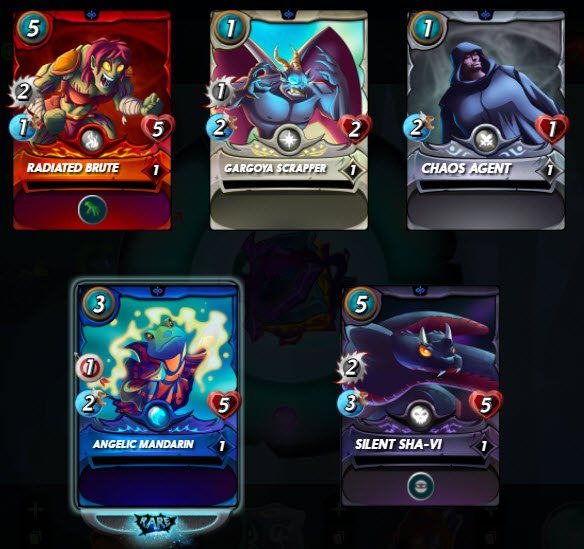 Out of this pack I'm really liking the Radiated Brute. With the reach ability that gives me a 2nd card to place when it comes to melee plus the 2 damage which I'll increase to 3 with my summoner packs a good punch in those types of battles.
Pack 2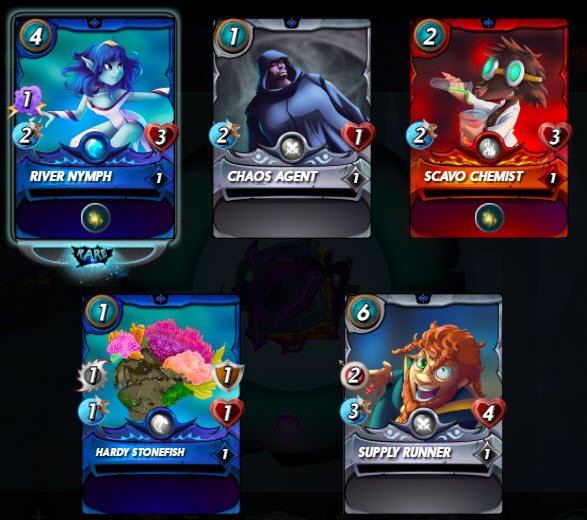 Pack two had some pretty basic cards in it which I'm unsure how I'll use these to my advantage just yet.
Pack 3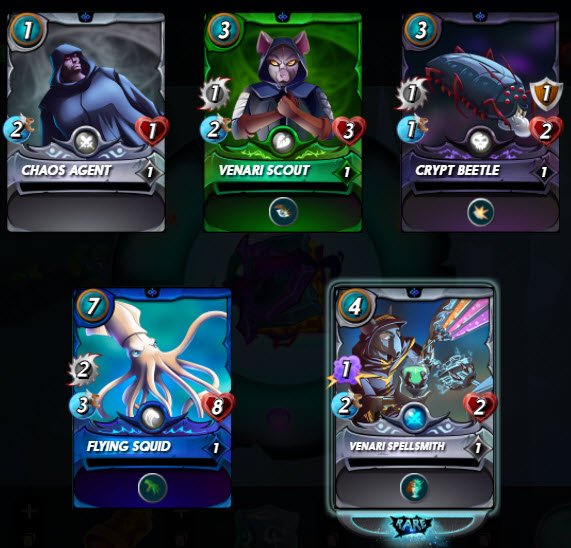 For those higher mana battles it looks like the flying squid could be a good play.

My setups normally look like this let me know if you have any suggestions for lineups to help me do better in battles as I am still learning.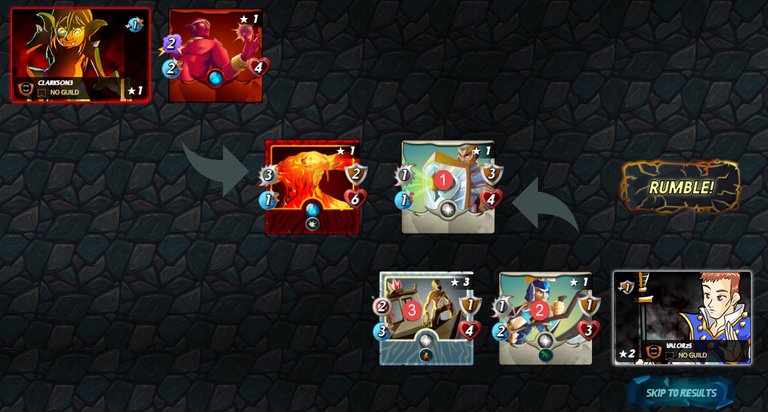 A tankish type unit in the front followed by a reach and then some type of damage output in the back. Of course yet again this battle ended up in a loss :(
Overall though we have some progress and progress is always a good thing. Today I'll attempt to knock out my life splinter quest and see how that all goes down and share with you what I've learned.
I also caught a good amount of the town hall for Splinterlands. If you missed it you can get a recap of it here https://ecency.com/hive-13323/@splinterlands/splinterlands-town-hall-summary-february-9th-2022-8pm-eastern
The coolest announcement ever is partnerships happening with some big names and with it some super cool kick a$$ looking cards! Highly recommend checking out the news on that as I think it's going to drive a lot of new players and investors to the game.
---
---