Recap of my Week within Hive and Splinterlands Card Game (Pack Openings)
Hello Hive and Splinterlands Community!
First of all I have to say that I am clearly Overwhelmed with the Amount of People that reacted to my Introduction Post as I got a thrilling 160 Upvotes. I think I like the Idea of expressing myself and have direct Reactions of People around the Globe on my thoughts and Ideas.
So I am thinking about what can I contribute to the Hive Network? For now I go with Splinterlands related Content out of my New Player Perspective.
But sadly I often don´t have the Power to do anything since I am struggling with a Chronic Pain Disorder (Fibromyalgia) - like halve of my Time I have Fat Headaches and a big Portion is fading away through Chronic Fatigue - so I really have to think about how to Organize myself around it..this means I almost had no Time to Play and or Learn more about it.
Also I thought about a way to Interact with all the kind People that reacted to my Introduction Post and thought I @ everyone within this Post that Commented on my Post- I hope this Way I can satisfy most of you and show everyone what I plan to do on the Hive Network -so every one can decide wether or not to follow me;)
@monster-curator Thank you for the Warm Welcome :)
@traciyork Oh Wow this Intellivision looks Awesome and I hope you gonna find the Time to join Splinterlands as well:)
@cmplxty Yes Pentium - I loved the Turbo Button even though it probably had no real Impact;) - and yes I think you are right with Consistency as the Key to Success - thank you for the Heads up:)
@new.things You mentioned my
Plot of Land
1 Plot of Land equals 10.000 Collection Points for the Airdrops. Given that the Plots are way too Overpriced especially if you consider during Sale Event those Plots went for 10 or 20 Dollar each -not quite sure about this Information as I joined the Party too late. But I have High Hopes that once the Plots are implemented as meant to be within the Game it will become more Valuable in the Future. So this is clearly a total Gamble and everyone has to decide on their own.
Next Step
What Cards I go and buy or Rent?
At first I wanted to try and buy a few Chaos Legion Packs to be qualified for the upcoming Airdrops (Of course 3 Packs represents a very low Chance of any Success at all but i wanted to try my Luck)
Here are my Openings
Number 1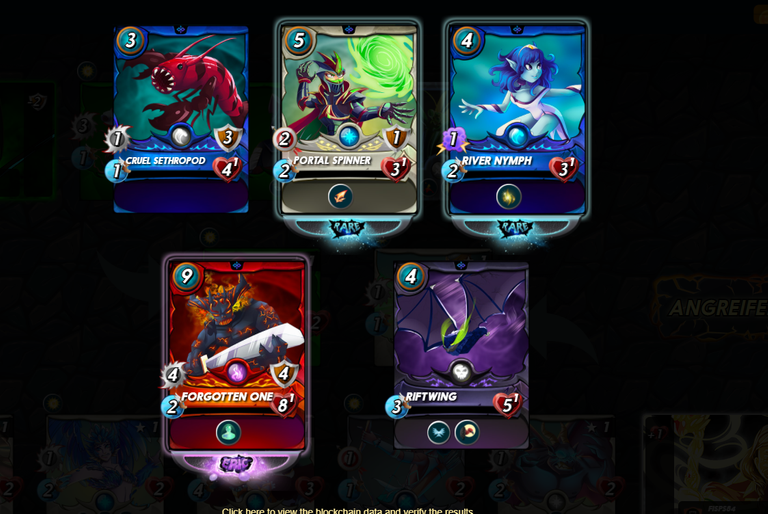 and the actual Value

Number 2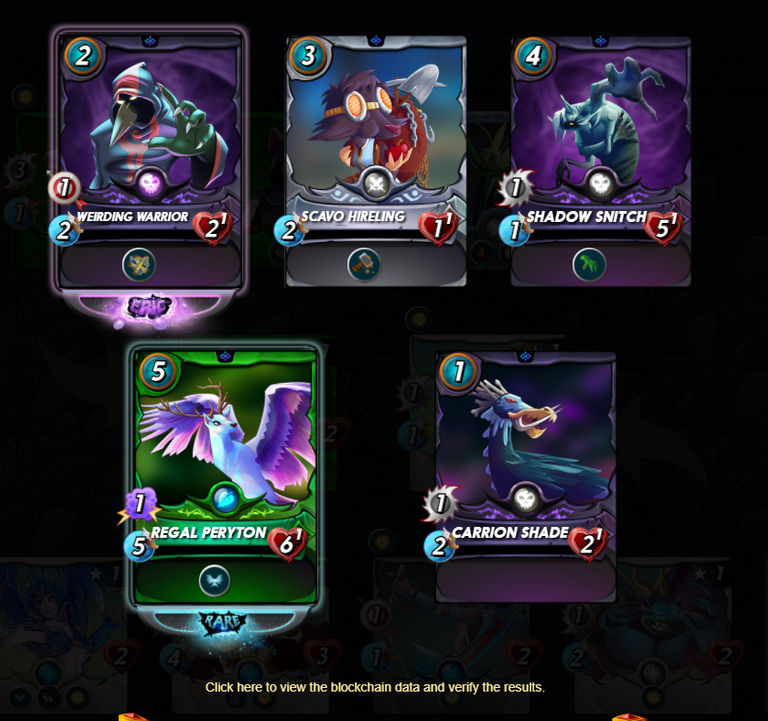 actual Value

and Pack Number 3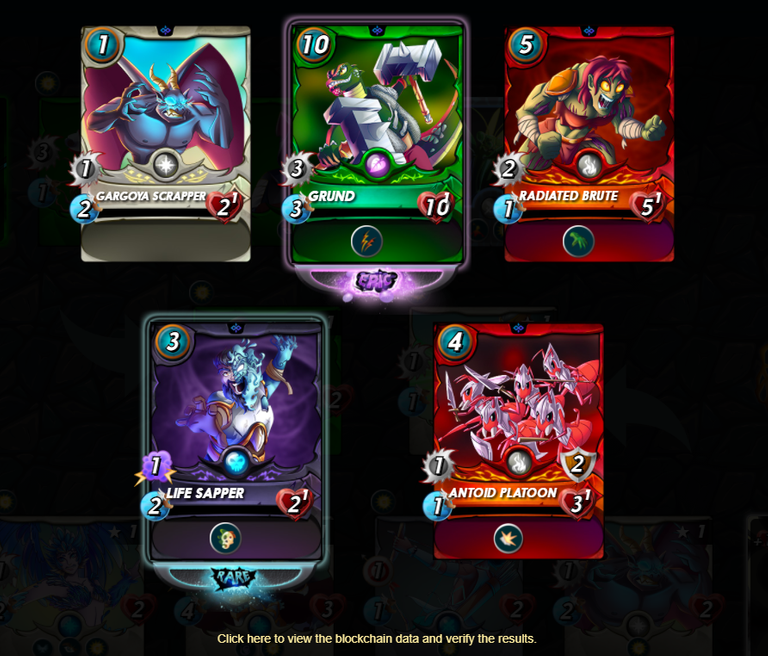 actual Value

So overall this means i got a Value with todays Pricings of ~ 16.50$ with a total Cost of 3 Vouchers plus 12.000 Credits = so roughly 20$ in total which is obviously a loss. On the other Hand at least one Epic and Rare per Pack is probably pretty good. But as allready mentioned I wanted to Qualify for the Potential Airdrops. And I got a Gambling Thrill for not too much Money on Top - which I like.
More Cards
So now I will have to Spend a bigger Amount of Time to find some nice Cards that fit my Playstyle. For this I am going to use mainly Peakmonsters as I like all those Filters.
So what am I going to look for?
I think I gonna need some Cards for every Splinter - or at least some Neutral Cards. But again this will cost me more Time - so Sorry but for now I will just give some Heads up of what I am planning to do as Time keep fading away like nothing. And I will also have to visit my Family during Christmas.
I will look for some capabilities available on the Cards like Attacks two Times in a Round, Damage Deflect and lower the Speed of Enemies.
Speed for Example can give you a high Advantage against Enemies as maybe your whole Team Attacks before the Enemy is at Turn. I had some Rounds where I ended up defeating the whole Lineup in one Turn.
Also I will kind of looking for Cards that don`t depend on high Mana as most of my Matches have low Mana like 14.
For now I will have to finish this Post by wishing everyone Happy Holidays and a nice Time until I write my next Post here on the Awesome Hive Network.
Hope too see and read many of you again in the Future!
---
---