Social Media Challenge: Splinterlands Weekly + Brawl Report (Jun 10 - Jun 18)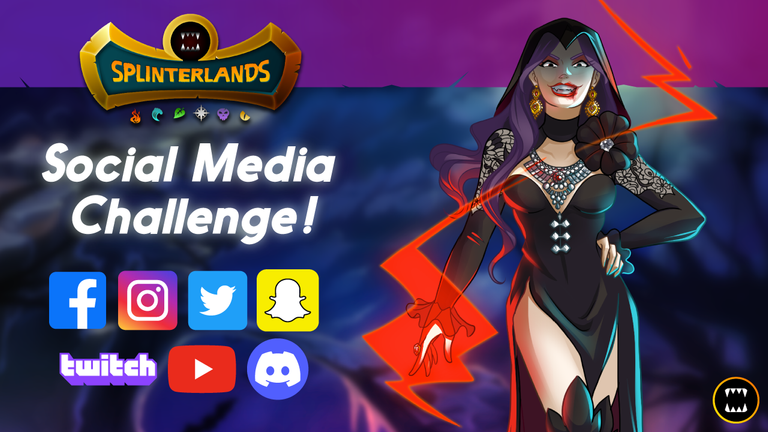 Greetings everyone, hope everyone is doing well. A little busy this week with many colleagues on leave but I am here once again to share my Splinterlands Journey and also share on my latest Brawl result.
Let's start things off with how my collection power increased since the last update.
Owned Card Power (CP)
Week Start CP: 12940
Week Ending CP: 14155
CP Additions:
Rewards
Merdhampir x 1
Pelacor Mercenary x 3
Pelacor D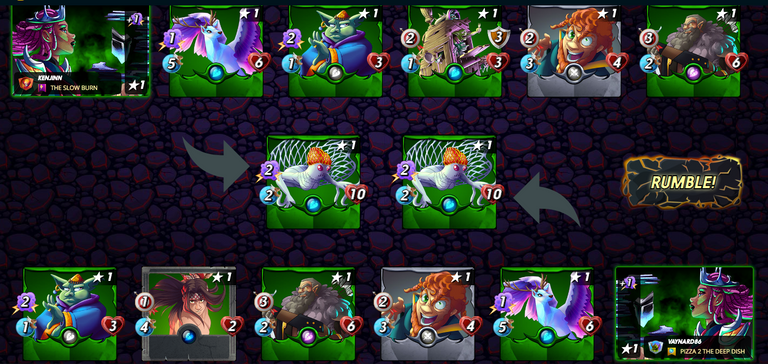 eceiver x 2
Pelacor Bandit x 2
Pelacor Conjurer x 3
Ever-Hungry Skull x 1
Vampire Bat x 2
Blood Maker x 2
Venari Heatsmith x 3
Venari Seedsmith x 1
Venari Bonesmith x 2
Twilight Basilisk x 2
Vulgine x 1
Dhampir Infiltrator x 1
Lava Launcher x 2
Revealer x 2
Venari Wavesmith (GF) x 1
CP: 1135
Gladius Pack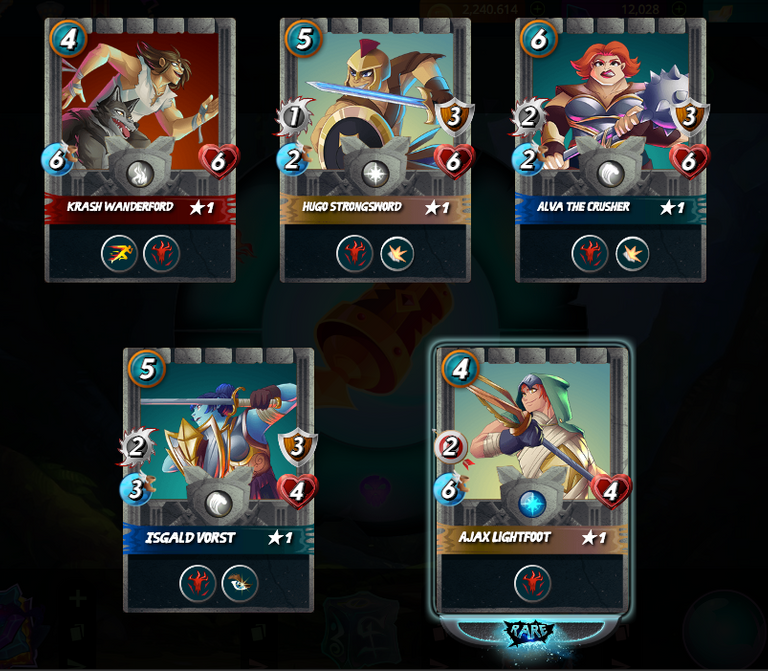 CP: 80
Delta to Silver 3: 845
A very awesome EOS rewards with multiple epics showing up and during the week a GF wavesmith showed up. Let's carry on this momentum and very soon we will reach true silver CP.
Brawl Report
Another new week another new brawl. How will PIZZA 2 fare this week? Will I be able to cut through my opponents?
Special thanks to @shauner for the reminder to fill my frays! Thanks buddy!
Let's see how each brawl match went
Brawl 1
Link: https://splinterlands.com?p=battle&id=sm_tvaPDx8z5h9AZuHF9rk7&ref=vaynard86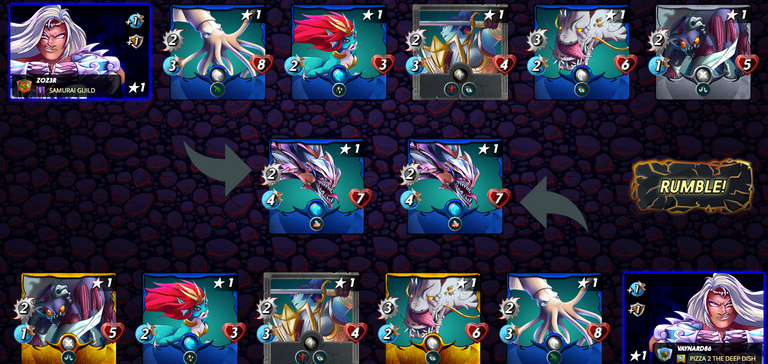 Mirror match. Only difference, Merdaali Guardian at position 5 for me and position 3 for opponent.
Outcome: Lost. My Flying Squid had a couple of misses and it caused me the match. Squid needs some shaking up and stop slipping.
Brawl 2
Link : https://splinterlands.com?p=battle&id=sm_oEWhKfLbu6g93nTGAdrk&ref=vaynard86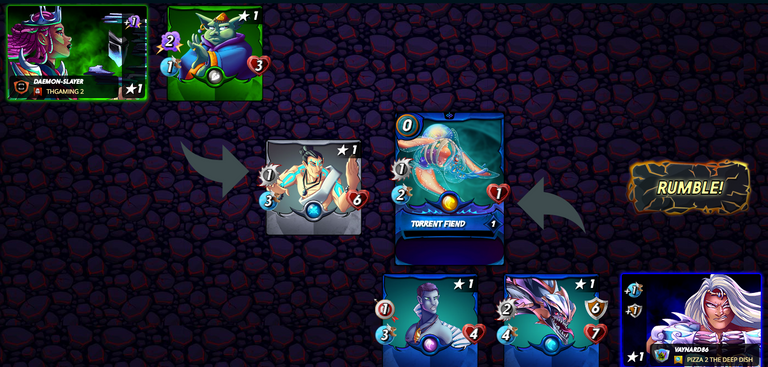 Back to basics. No healing for psychic. Should be a breeze in the park.
Outcome: Win! Indeed we did it. Diemonshark bites through.
Brawl 3
Link: https://splinterlands.com?p=battle&id=sm_8ERsynkvGTVWhmkm2lg1&ref=vaynard86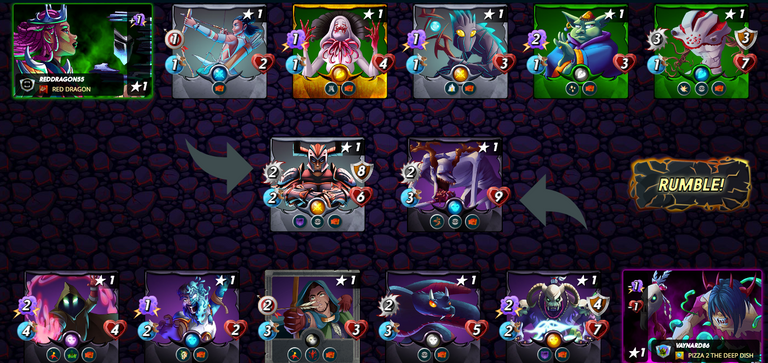 Heavy healing on opponent side with a big Mycelic Infantry on sneak. Tough call.
Outcome: Win! Whistling Damon whistles and get bigger and bigger in damage. Djinn Muirat also was a good pick to sustain the magic barrage.
Brawl 4
Link: https://splinterlands.com?p=battle&id=sm_T4lXVP050hc79DoNIcKz&ref=vaynard86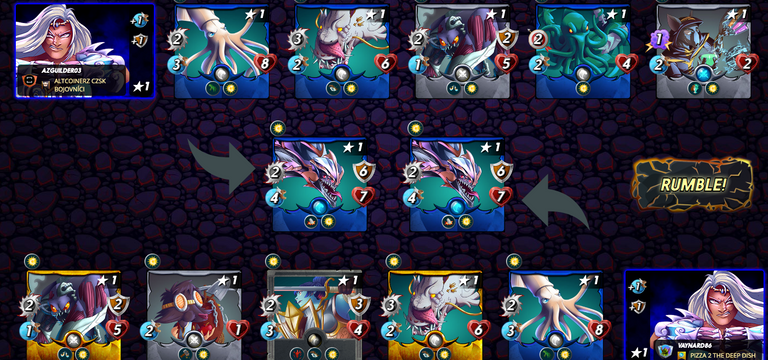 My favourite double opportunity lineup against a starter like lineup from my opponent.
Outcome: Win. Double opportunity is really not easy to defend against.
Brawl 5
Link: https://splinterlands.com?p=battle&id=sm_2pqo7r9cfhjupk8M5U93&ref=vaynard86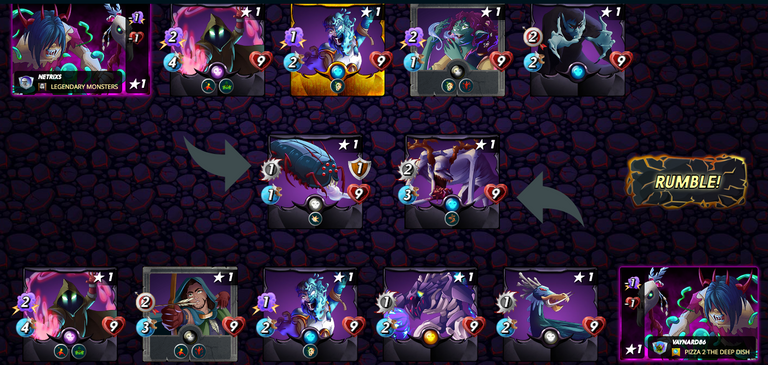 Equalizer, looks like a good play from opponent to use Crypt Beetle as tank to put up more magic attack on backline.
Outcome: Lost. Very good play from opponent. Carrion Shade and Corpse Fiend cannot do much against the barrage of the magic lineup.
Brawl 6
Link: https://splinterlands.com?p=battle&id=sm_uazeAwMzs4ZfM6OjMzPJ&ref=vaynard86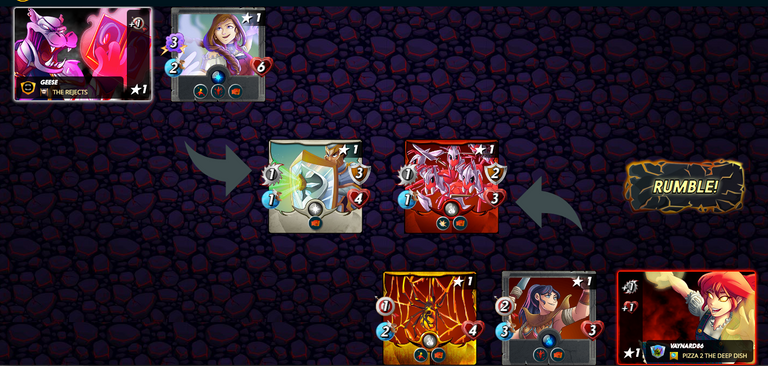 I don't have good feelings on this with a big magic attack monster on opponent end.
Outcome: Lost. That Captain Katie on opponent side is real strong.
Brawl 7
Link: https://splinterlands.com?p=battle&id=sm_NjcjKN7xoyzsl5vbuE3A&ref=vaynard86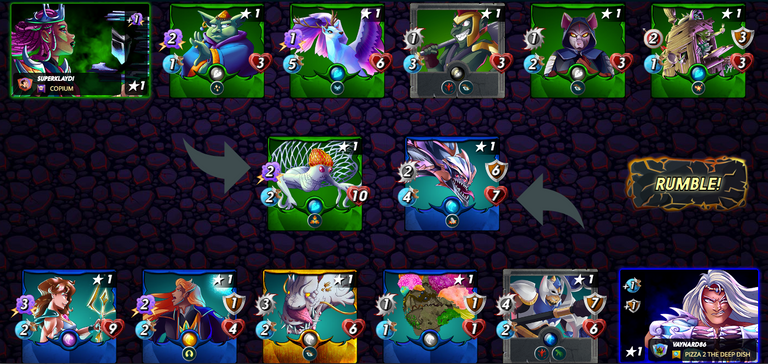 Relanor is back! Will he do wonders again this time?
Outcome: Win. Without armour on earthquake ruleset, it is too tough to sustain for my opponent.
Brawl 8
Link: https://splinterlands.com?p=battle&id=sm_NjcjKN7xoyzsl5vbuE3A&ref=vaynard86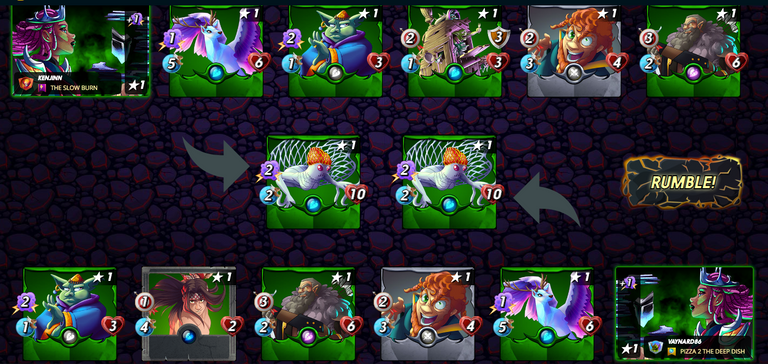 Another almost mirror match. But this is a back to basic match, let's see how it goes.
Outcome: Win. Goblin Psychic landed the final blow. This time round positioning helped.
My Final Tally
With the 5 wins secured, I managed to come in fourth for this brawl. All in all, I played to the best I could and learnt some lessons to be better. Will definitely be better next time.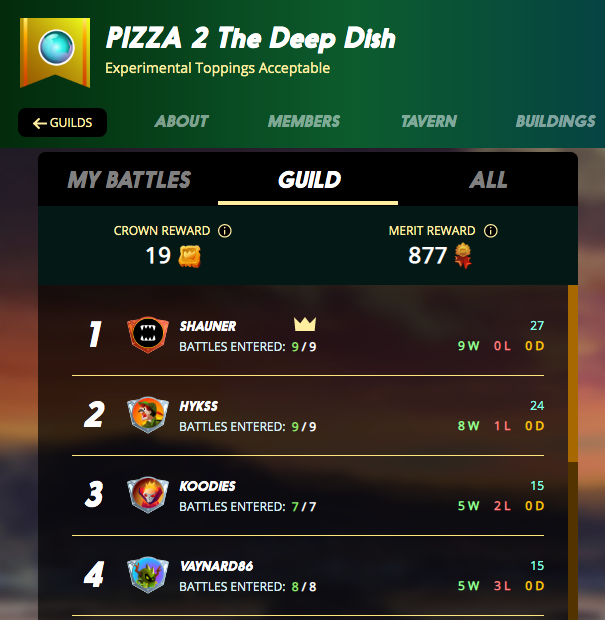 Guild Final Tally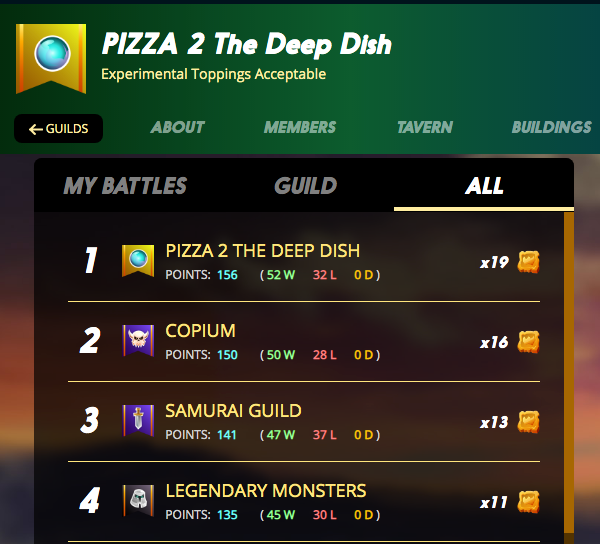 We are the champions! Rank 1! Way to go everybody! Great team achievement! Go PIZZA 2!
First rank 1 since I have joined PIZZA 2. So glad and so amazed!
New Reward System
One season is gone, new way of playing, definitely suppressed many bots and makes the gameplay better. I am glad and having fun.
Thoughts about Splinterlands Journey
A new milestone achieved in playing brawls, growing strength to strength, learning how to play this game better with the cards I have. This is something I am so glad to be part of. The community is great, the gameplay is great! No turning back once embarking on this amazing journey.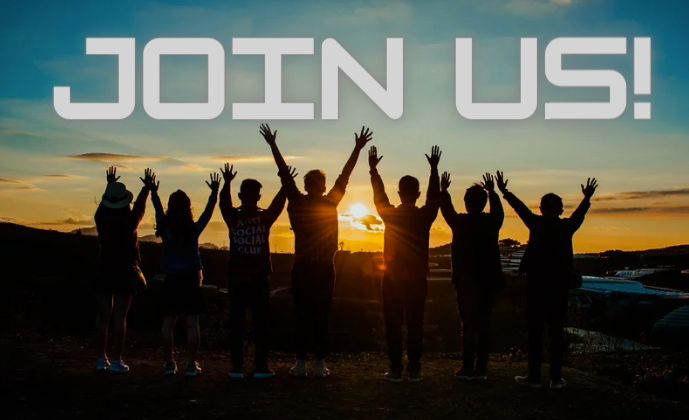 Call to Action
Splinterlands is a game that made me change my whole perspective of mobile gaming. The community and non-fixed gameplay is what attracts me and I believe will be something you wish to experience.
If you wish to join me, click on the link below and join me in this adventure.
https://splinterlands.com?ref=vaynard86
Do drop me a comment/message if you've joined Splinterlands through my referral link and I will transfer you some DEC to help you begin your Splinterlands journey.
I am currently also part of PIZZA community and also a part of the community's Splinterlands Guild. PIZZA is an active gaming and creative arts crypto community on the HIVE blockchain. Popular cryto games such as SPLINTERLANDS, RISING STAR and HASHKINGS are actively discussed here. Plenty of other things are being discussed there with many good information.
Many events are being organized from time to time. Join the PIZZA DISCORD. This is a place filled with 💰🍕🎁GIVEAWAYS & AIRDROPS💰🍕🎁 and most definitely consisting of a friendly community to be in.
Thank you for reading post about my journey thus far. I would really appreciate it if you liked and/or comment to let me know what are you thoughts.
Let's keep up this community spirit to allow more learning and sharing.
Until next time, stay safe and have fun!

---
---