SPLINTERLANDS - Daily reward got me 1 new collection level 2 summoner + 2 CL summoners
The new season has barely started and I've already gotten some interesting rewards. I finished last season in the Gold league and could redeem the 10 chests once the countdown ended, which it did after the update.

With that I got it in 9,307 SPS, 44 merits, 10 alchemy potions, 1 pack and 5 Helios Matriarch cards.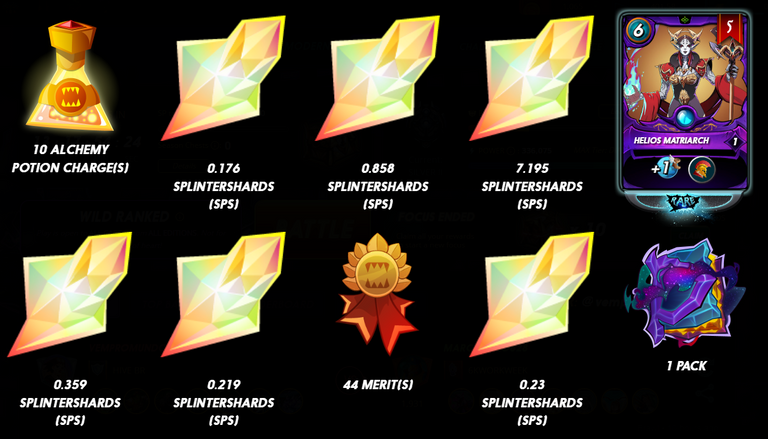 But who is Helios Matriarch?
A Rare summoner from the Dragon deck that grants +1 speed and the ability Conscript, which allows you to use a Gladius card in battle.
Lucky for me, the Dragon deck lets me use all the other decks, so I can utilize more Gladius options than if I was just a summoner of a specific deck.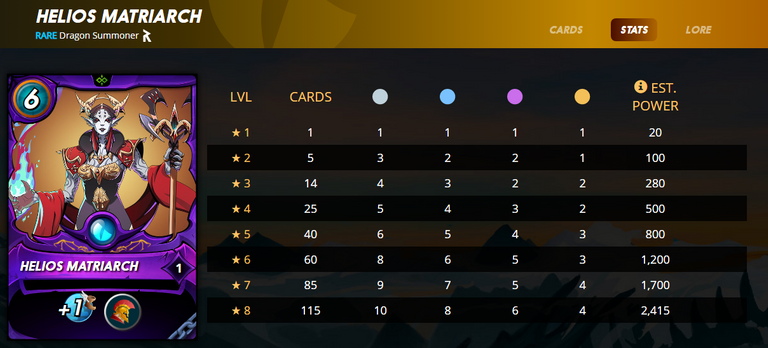 Because I got 5 units of this card, it already allowed me to combine them and thus be with this summoner at level 2, allowing me to use a greater variety of levels on the cards.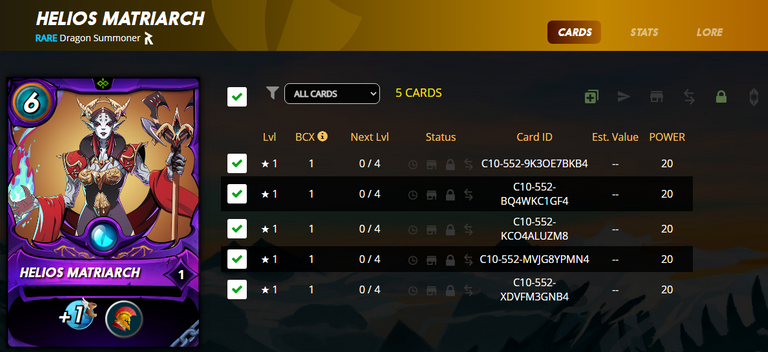 And in the pack I opened there was also good stuff, +2 summoners, which makes me just need 2 more General Sloan for me to put it at level 2. Obsidian I acquired several units on the market and I already have it at level 5, which allows me to play comfortably in the Golden League 3 and sometimes in the Golden League 2.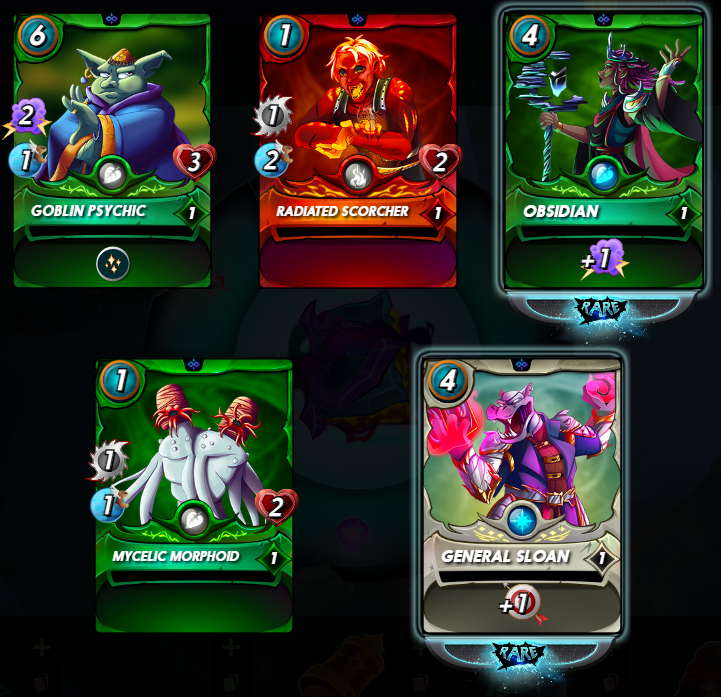 A nova temporada mal começou e eu já consegui algumas recompensas interessantes. Eu terminei a temporada passada na liga Ouro e poderia resgatar os 10 baús assim que terminasse a contagem regressiva, o que aconteceu após a atualização.

Com isso eu consegui em 9,307 SPS, 44 méritos, 10 poções de alquimia, 1 pacote e 5 cartas Helios Matriarch.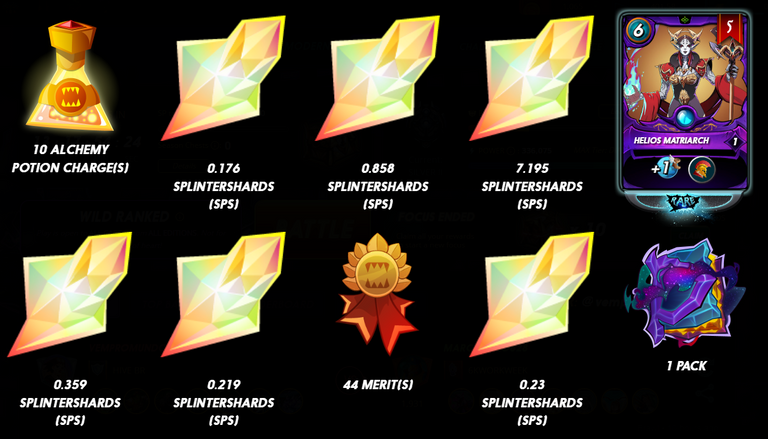 Mas quem é Helios Matriarch?
Um invocador Raro do baralho de Dragão que concede +1 de velocidade e a habilidade Conscripitar, que permite usar uma carta Gladius na batalha.
Para minha sorte, o baralho de Dragão permite eu usar todos os outros baralhos, então posso utilizar mais opções de Gladius do que se fosse apenas um invocador de um baralho específico.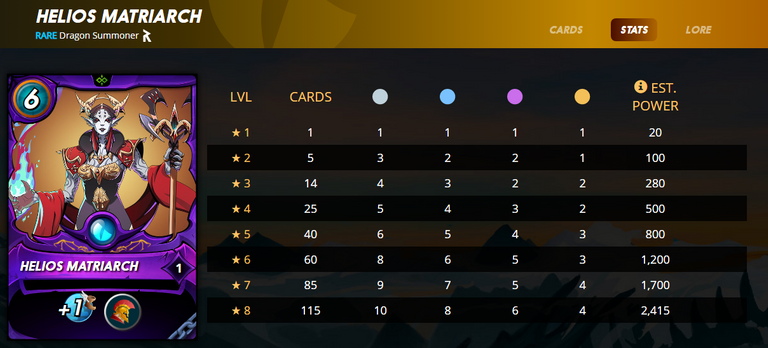 Por eu ter conseguido 5 unidades dessa carta, já me permitiu que eu pudesse combina-las e assim estar com esse invocador no nível 2, permitindo que eu possa usar uma maior variedade de nível nas cartas.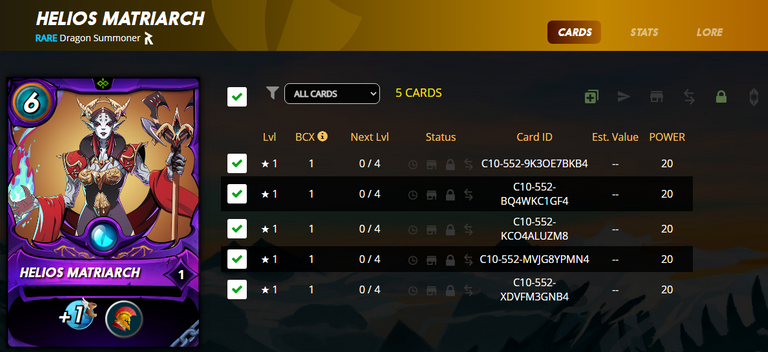 E no pack que eu abri também veio coisa boa, +2 invocadores, o que me faz faltar apenas mais 2 General Sloan para eu coloca-lo no nível 2. A Obsidian eu adquiri várias unidades no mercado e já tenho ela no nível 5, o que me permite jogar tranquilamente na Liga Ouro 3 e as vezes na Liga Ouro 2.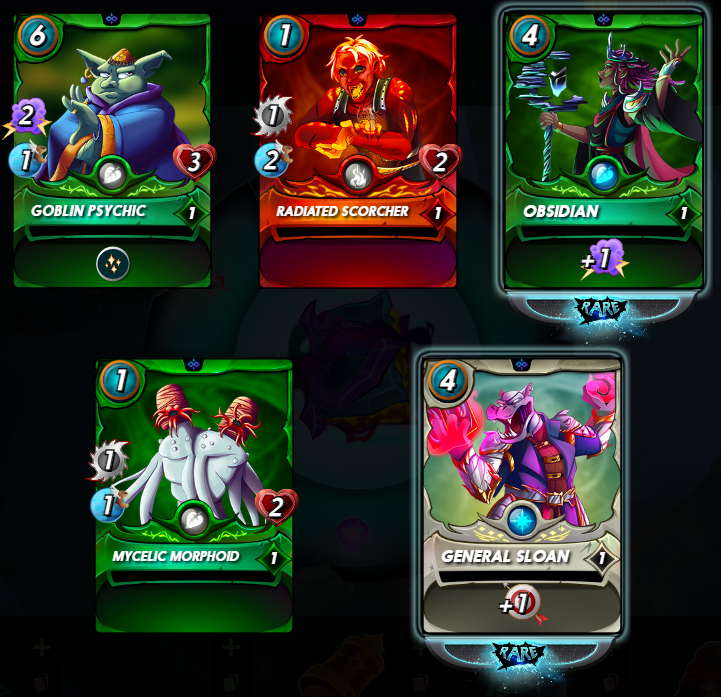 ---
---