Splinterlands Social Media Challenge! - GOBLIN CHEF [EN / PT-BR]
THE CARD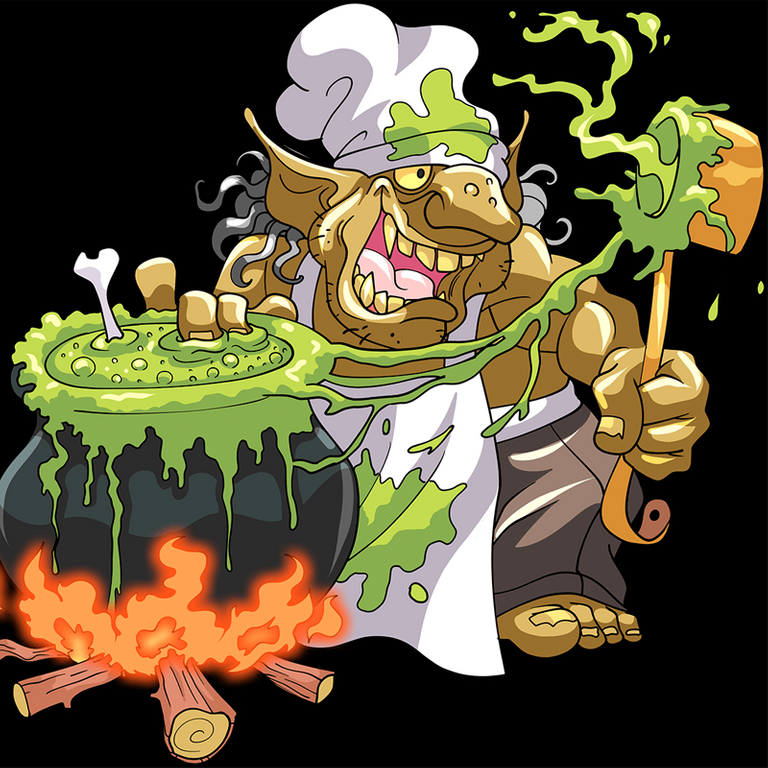 Goblin Chef, a Common monster from the Promo collection of the Earth element, which has a ranged attack, along with 2 skills (Affliction and Poison) at its last level at the cost of 3 mana. It is the 120th letter created with a total of 160,290 units printed.

When a Monster with Affliction hit a target, it has a chance of applying Affliction on the target causing it to be unable to be healed.

Attacks have a chance to apply poison, which does automatic damage to the target at the beginning of each round after the poison is applied.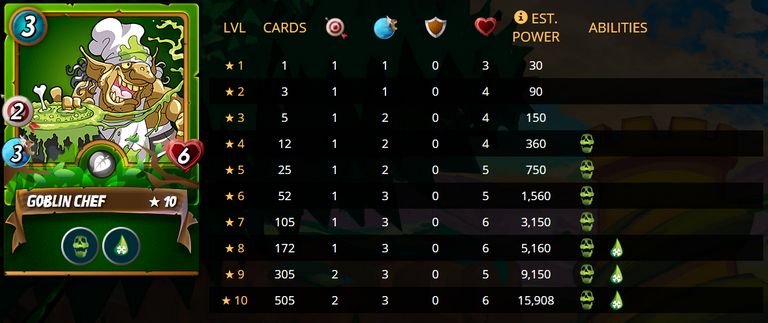 In past versions of the game, the Goblin was already a very used card, even more so because of its low mana cost and its ability both at level 4, which cost only 12 cards to reach it, and at levels 8 and 9 with one more ranged attack skill.
Nowadays there are cards with the same mana cost that manage to play a better role in battles.

THE PRICE
As it is a card from older collections, it has a slightly higher price than cards that cause more impact in battles due to their rarity and scarcity. But you can easily rent even the Gold version of it for less than 1 cent a day.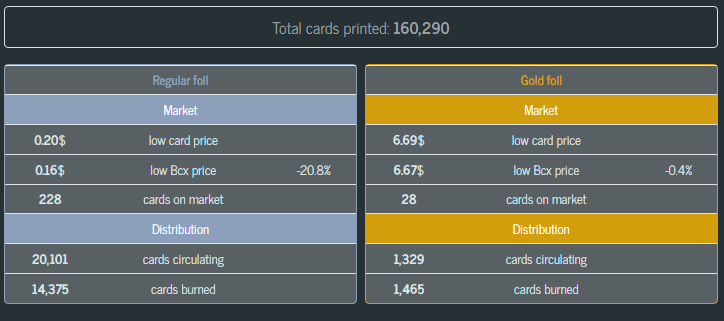 ARTIFICIAL INTELLIGENCE
I asked 2 artificial intelligences to draw a Goblin cooking, and the results weren't good. One confused the goblin with some kind of imp and the other intelligence must not be very calibrated yet because it only sketched an art, and this was the result: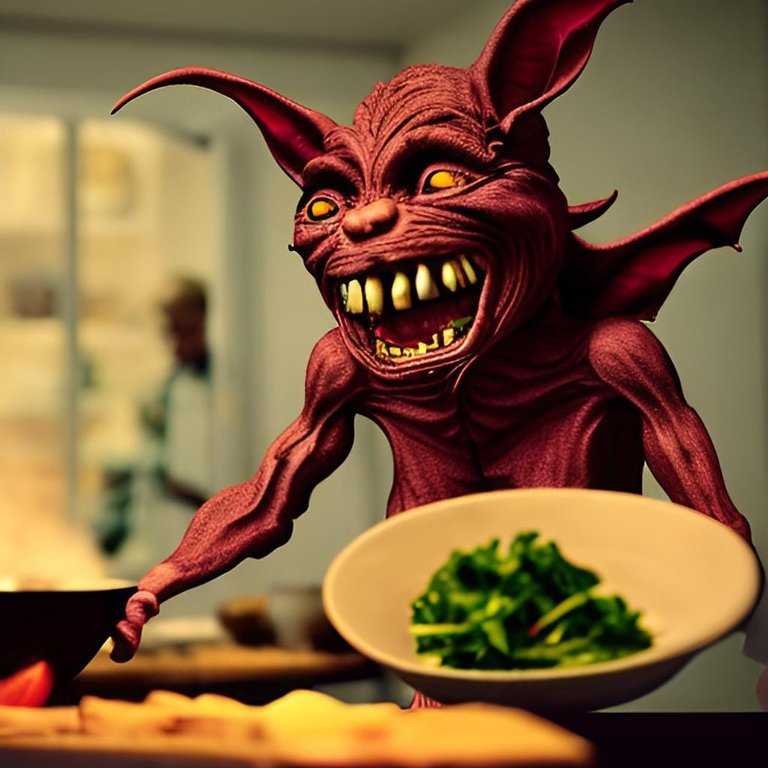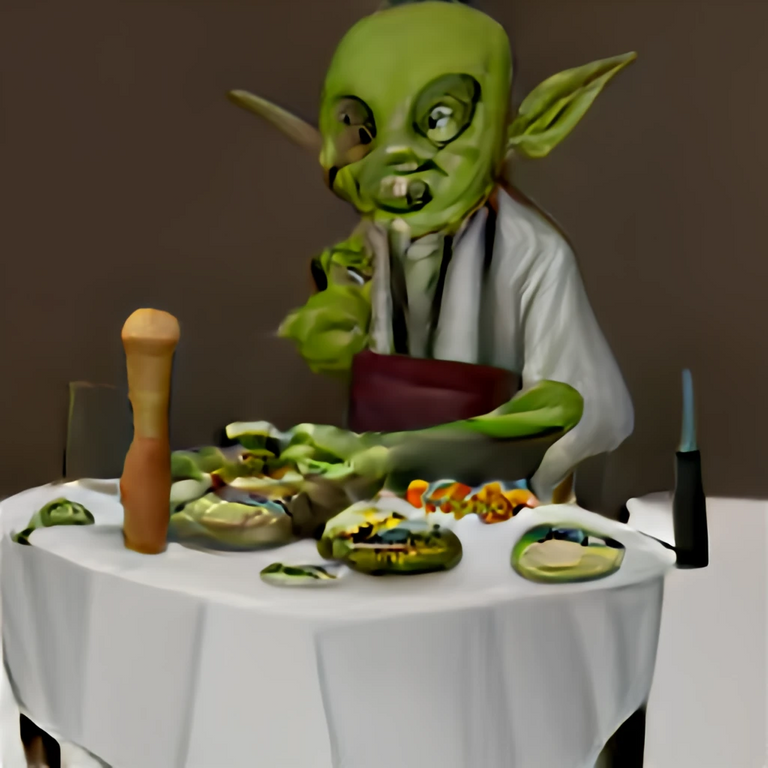 A CARTA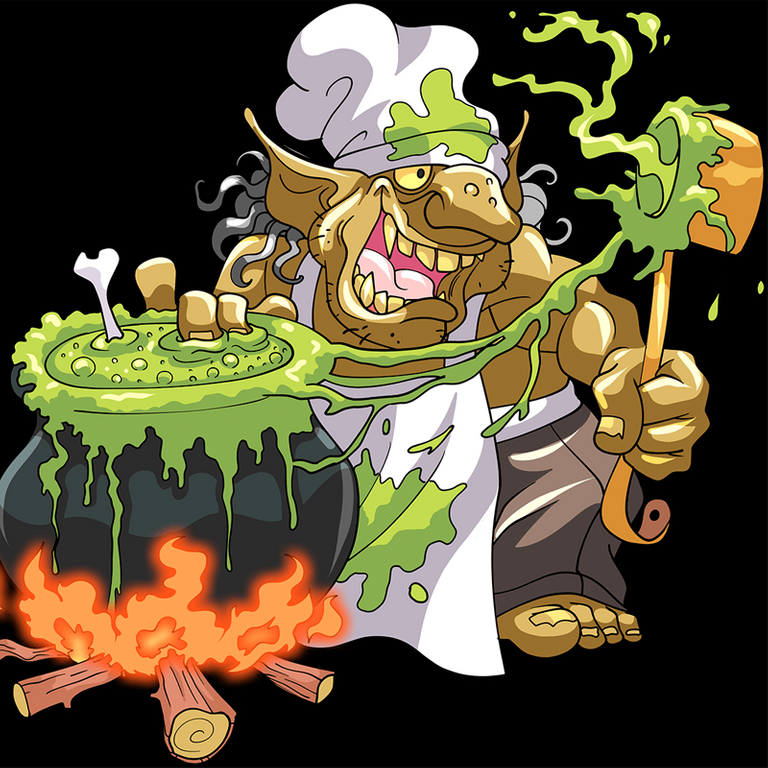 Goblin Chef, um monstro Comum da coleção Promo do elemento Terra, em que possui ataque a distância, juntamente com 2 habilidades (Affliction e Poison) em seu último nível ao custo de 3 de mana. É a carta número 120 criada com um total de 160.290 unidades impressas.

Quando um Monstro com Aflição atinge um alvo, ele tem uma chance de aplicar Aflição no alvo, fazendo com que ele não possa ser curado.

Os ataques têm chance de aplicar veneno, que causa dano automático ao alvo no início de cada rodada após a aplicação do veneno.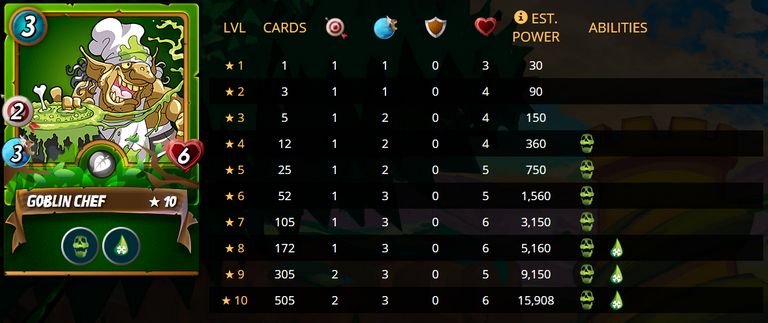 Em versões passadas do jogo, o Goblin já foi uma carta muito usada, ainda mais por seu baixo custo de mana e por sua habilidade tanto no nível 4, o que custava apenas 12 cartas para se atingi-lá, quanto ao nível 8 e 9 com mais uma habilida de mais um de ataque a distância.
Hoje em dia há cartas com o mesmo custo de mana que conseguem desempenhar um papel melhor nas batalhas.

O PREÇO
Por ser uma carta de coleções mais antigas, tem um preço um pouco maior que cartas que causam mais impacto nas batalhas por questão de sua raridade e escassez. Porém você facilmente consegue alugar até a versão Dourada dela por menos de 1 centavo de dólar ao dia.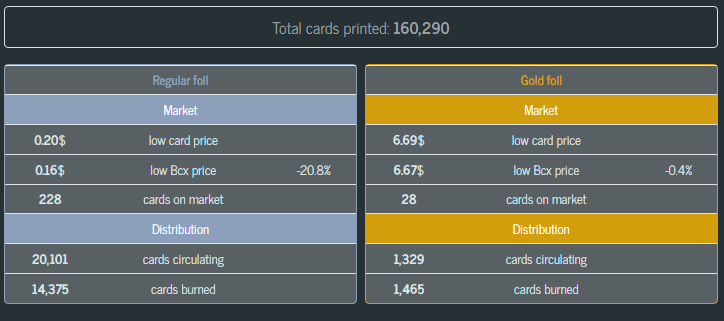 A INTELIGENCIA ARTIFICIAL
Pedi para 2 inteligências artificais desenharem um Goblin cozinhando, e os resultados não foram bons. Uma confundiu o goblin com uma espécia de diabrete e a outra inteligência não deve estar ainda muito calibrada porque apenas esboçou uma arte, e esse foi o resultado: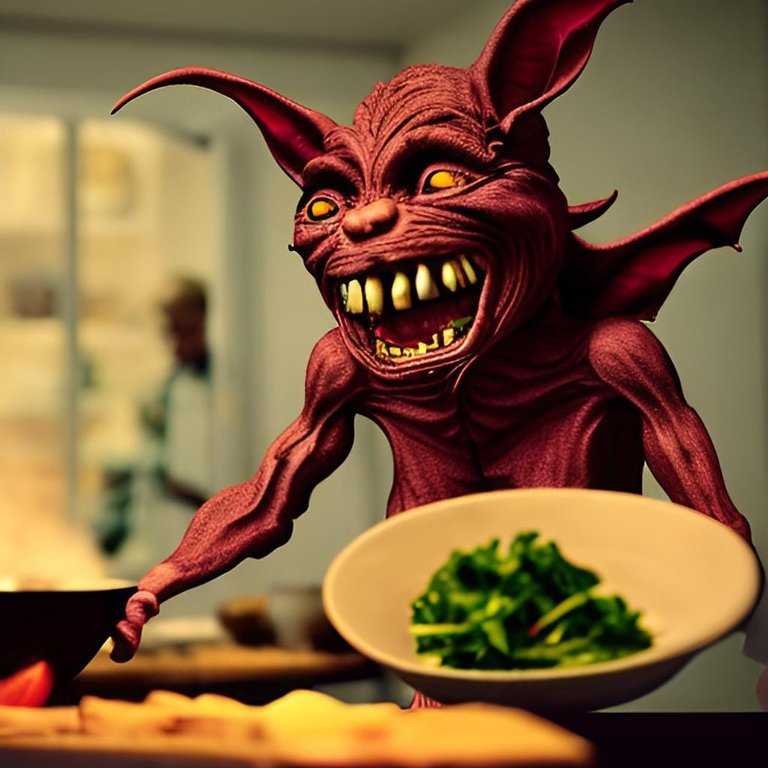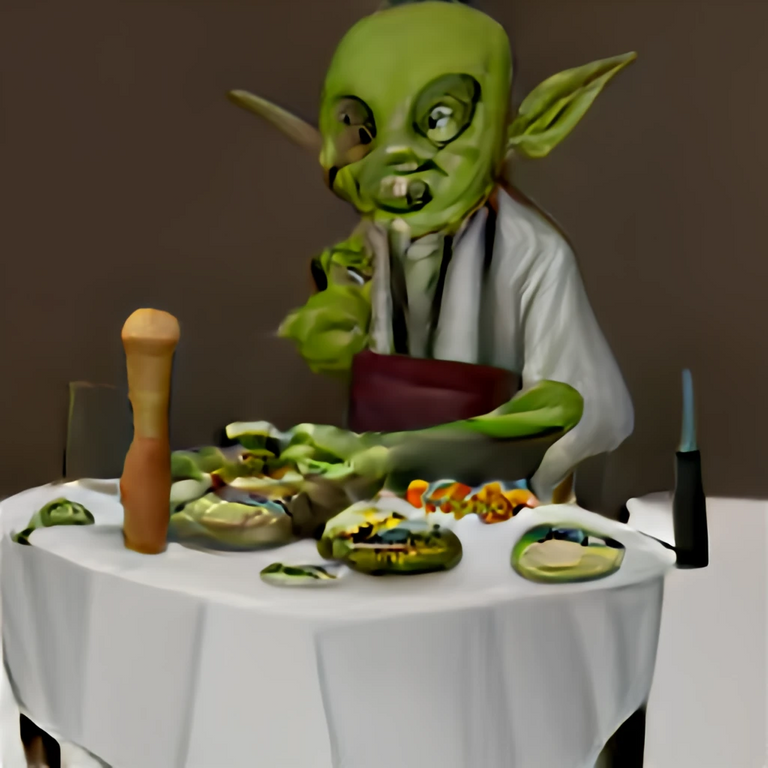 ---
---