NEWBIES INITIATIVE TASK 6 || BLOCKCHAIN GAMES & SPLINTERLANDS
It's been a wonderful time in the newbies initiative, as I've been blessed with so much knowledge and mind-blowing information about the hive blockchain at large, and I must commend the effort of the facilitator of these initiative for setting up such a program, so as we've come to the end of our program, I'll be sharing my entry into the last target given to we the present students of the initiative.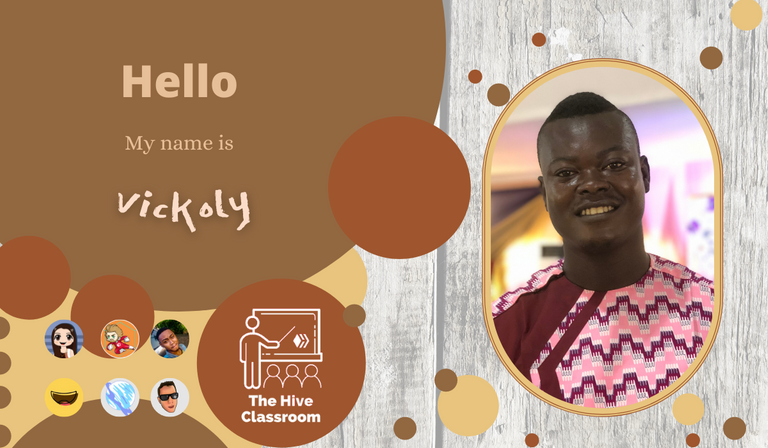 image design by @projectmamabg
@ksam wrote extensively about blockchain gaming and the amazing features and benefits that comes with playing them in his post here and here, and aside that he also educate us on the smile Discord group more with a practical guide on the subject matter, so here is my response to the questions asked.

But before I answer the question, i felt it'll be good if we get to understand what blockchain game means.
BLOCKCHAIN GAME
Blockchain game is a type of game that's being played on a cryptocurrency space, and unlike most games, blockchain games are usually play to earn.
---
Mention 3 Blockchain games and their ingame currency/currencies.
Splinterlands: This is a card related game that's built on hive and the in-game currency is Decs
---
Psyber: This is another game built on hive blockchain, and it's the first shooters game built on the blockchain, and also the first blockchain with first and third user view, the in-game currency is LVL, althou these game is yet to be launch, many of it highlights as been shared.
---
Rising star: This is a game that's related to a music star who rose from the trenches to the limelight of world music, it in-game currency are starbits and star pro

What do you understand by NFTs? Of what use are they? How can you acquire/sell them?
NFT: The are asset mostly digital that are on the Crypto space.
Uses of NFT: NFT in blockchain games are used to aid our strength and chances of winning when playing the blockchain game.
How to Acquire/Sell NFT: Nft can we acquire as a reward for playing and wining the game, it can also be brought with the in-game token, it can also be gifted to you by another player, it can be sold within the game in the market section and NFT show room.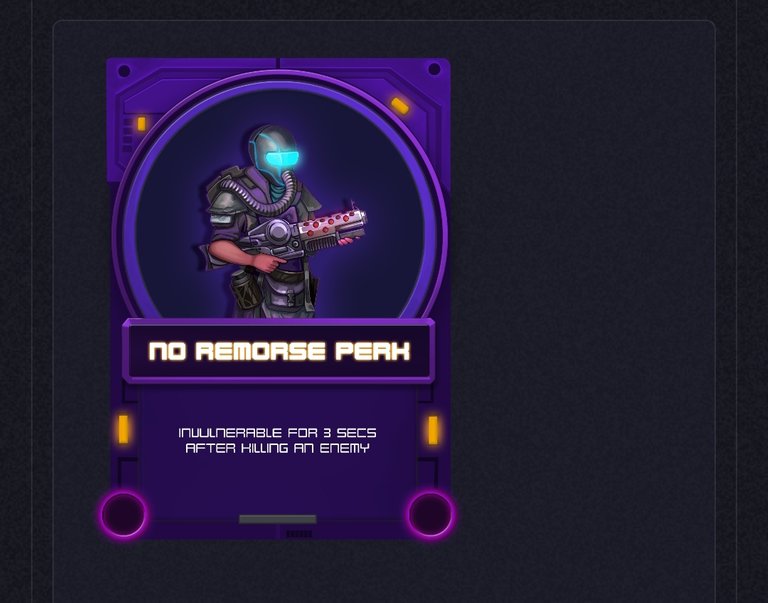 my @psyber-x NFT card gotten from buying a starter pack.

List the 7 Elements and 4 levels of card rarity on Splinterlands.
| S/N | ELEMENTS |
| --- | --- |
| 1 | Water |
| 2 | Fire |
| 3 | Earth |
| 4 | Life |
| 5 | Death |
| 6 | Neutral |
| 7 | Dragon |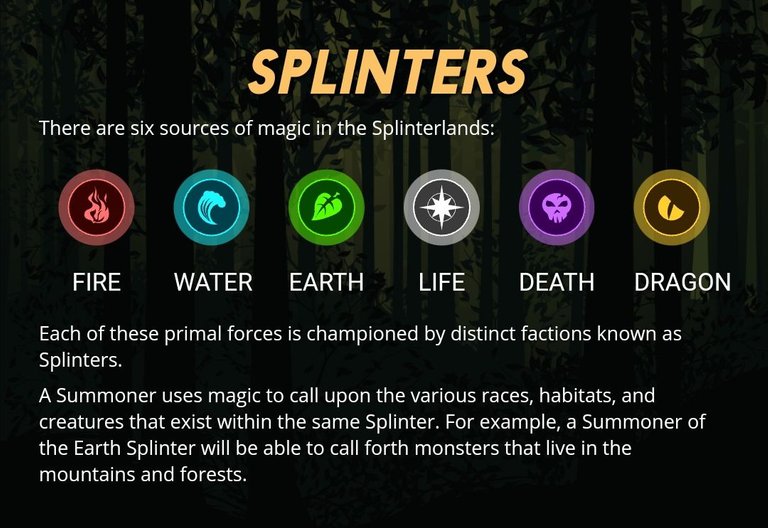 | S/N | CARD RARITY |
| --- | --- |
| 1 | Common |
| 2 | Rare |
| 3 | Epic |
| 4 | Legendary |

SECTION B
Select a Splinter (an element)
Select a Summoner
Choose any 6 Monsters from that Splinter (2 Melee attack, 2 Ranged attack and 2 magic attack Monsters)
The for 4th question that ask us to create a team, here is the team I created below, putting into consideration the types of attacks they should all possess, although lost the match where these was selected, but this is the Link to the battle.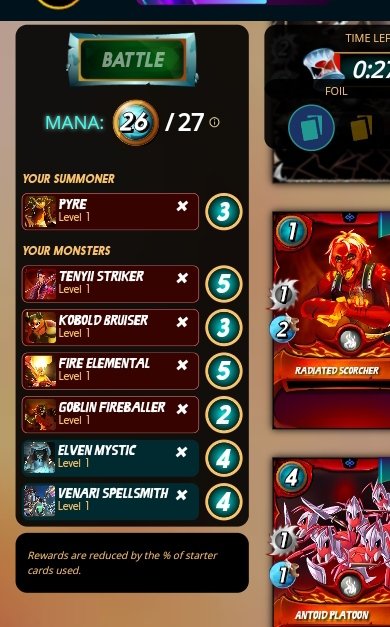 Win a practice game on Splinterlands. Share your game link on the post.
The last question here was for Us to play and win a practice match, and this is the link to the match I won.

APPRECIATION
From the depth of my heart I'll love to appreaciate everyone who as put one thing or another to make these initiatives a successful, I pray you'll always find help to navigate through all your life challenges, I say a big thank you to @starstrings01 our vice chancellor and other team members, also a big thank you to the curators @theycallmedan @aliento for massive support, I'll surely miss being in this initiative, but then I'll try to make myself available to guide and help in anyway purpose when subsequent recruitment is been made.
Much love from @vickoly 🥰🤗
---
---