Summary comparison of Splinterlands season rewards.
It has been a while since my last post, so I figured it was time to show the major differences in the end of season rewards before the new reward update. So I used to only have one account that I played on Splinterlands so I have one pic from May's end of season rewards (before the new update) and then half way through the first season of the new rewards I opened up a new account which gave me 3,000 credits once I bought the Spell book.
So the pics I am posting shows the difference between Silver tier rewards and my second account earning bronze tier rewards.
I hope this helps people that are trying to decide if it is worth renting cards to make it to higher tiers.
My main account is VikinGingerGiant and the second account is VikinGinger2.
I hope this comparison is easy to follow.
To be clear, I rent cards on both accounts and even though with the rentals, both accounts have enough CP to fight in Gold/Diamond tiers I, I have stayed competing in Silver Tier with the main account and Bronze in the secondary account to see the difference between the two tiers. Since it's easier to earn bronze chests I wanted to see if it is beneficial to stay in Bronze and only rent the bare minimum amount of CP compared to competing in Silver/Gold.
As a result of the numbers, I have moved my secondary account into the silver tier for next season and on my main account I have been in Gold tier this season and am bumping up to Diamond tier next season.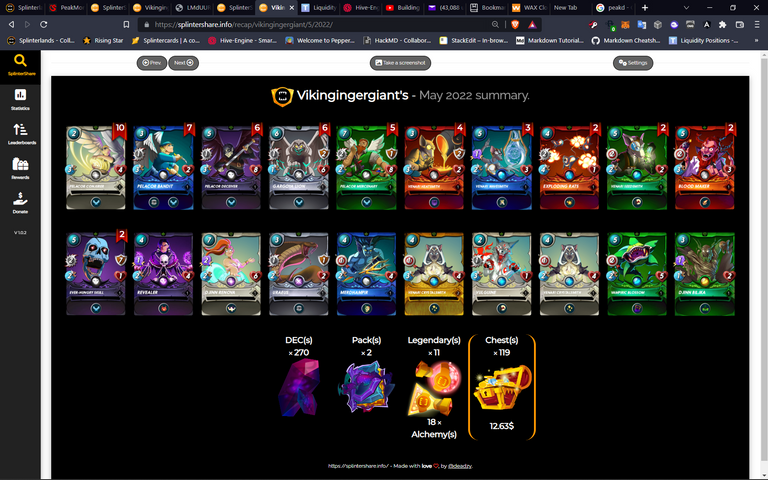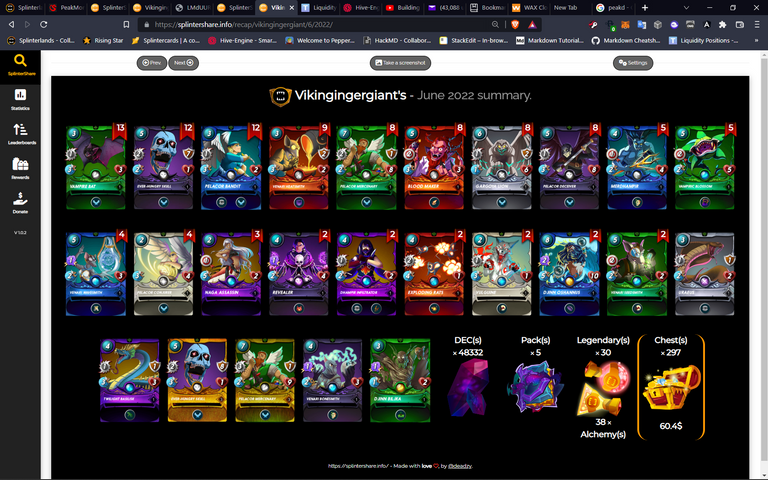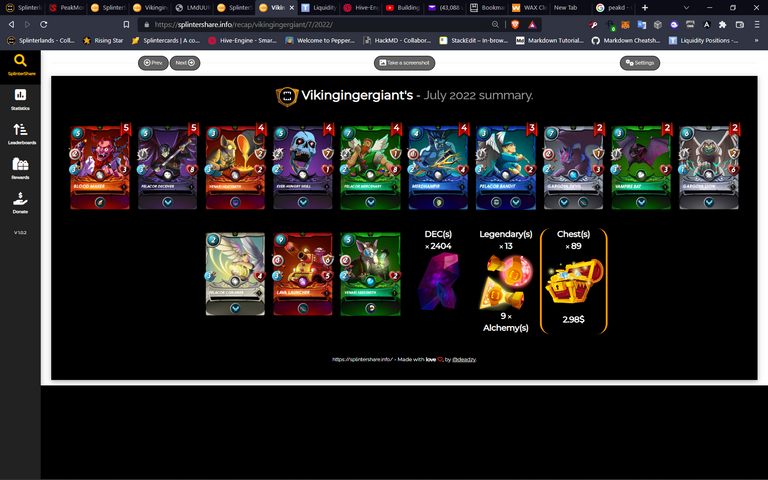 May summary is before the new reward system and I didn't have the secondary account. As you can see, the old reward system in May I only earned $12.63. After the new reward system came out in June I earned $60.40. Yes I am playing a little bit more, however with the ability to earn insanely more end of season chests and daily reward chests, I was able to earn 5X the amount. Here's the weird thing, In July I am playing Silver on the main account and Bronze on the secondary and thus far this season we have earned roughly the same amount of chests, however I have earned more rewards from my Bronze chests. Which leads me to believe that the daily rewards favor the lower levels until competing in Gold or above. The first season of rewards the daily rewards were locked on the tier you are in the entire season. This season, if you drop in CP and go back a level, the daily reward chests go down a level with you allowing you to get more chests and potentially "game the system" unless the chests from Gold/Diamond and above are significantly better. To clarify, I may be incorrect about the first season daily chests and the second season as in the first season I never allowed my CP to go below the level causing me to drop due to lack of CP. So if that is the case, let me know.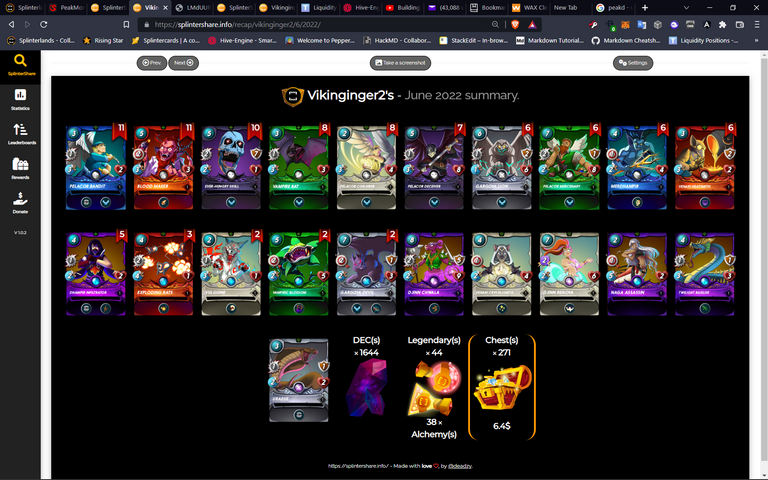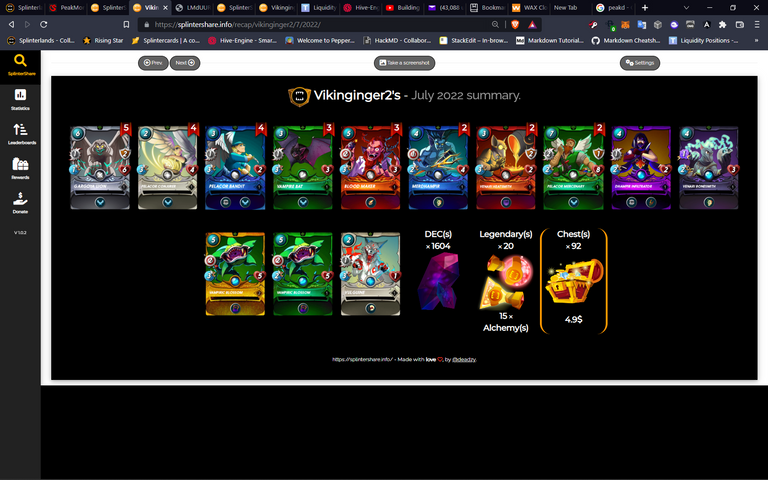 Ok, as you can see, on my secondary account, battling in the Bronze tier for the month of June from 271 chests, I only earned $6.40 and thus far in July with only 92 chests I have earned $4.90. Despite the fact that my primary account is earning Silver and Gold daily rewards with 89 chests (daily reward chests) I have only earned $2.95. I will be posting a follow up comparison for July after the season ends to show whether or not the season reward chests are consistently better than the daily reward chests, I mean from June's numbers I think this is an obvious conclusion considering the primary account finished with 297 earning $60.40 and the secondary account had 271 chests earned $6.40.
Any thoughts or feedback or even disagreement with my hypothesis is welcome!
---
---