Monster Giveaway: Guess the number of tomorrow's active Splinterlands players at Halloween midnight? 🎃 (Oct 31th 2021) (Winner announced)

War die letzten Tage ziemlich mit dem Hive Social Experiment beschäftigt, aber jetzt geht es wieder und da die aktuelle Splinterlands-Season heute zu Ende geht, ist es wieder Zeit für eine neue Monster-Giveaway-Runde, diesmal ein Halloween Special so zu sagen.
Achtung: hivedapps.com liefert keine Userzahlen mehr, daher nehmen wir diesmal die Zahlen von dappradar.com als Basis. Schätzt die exakte Anzahl der Spieler zu Halloween um Mitternacht laut dappradar.com.
---
Verlose eine VAMPIRE Level 4 (12 BCX) Splinterlands Monster-Karte.
Errate die morgige Anzahl an aktiven täglichen Spielern und poste ein Kommentar mit der Anzahl.
Das Kommentar muss vor Mitternacht UTC (2021-10-30 23:59 UTC) gepostet werden und darf danach nicht editiert werden.
Die Anzahl an aktiven Spielern wird morgen Mitternacht (UTC+1) laut dappradar.com evaluiert und der Spieler mit der genauesten Schätzung bekommt die Karte. Bei Gleichstand wird die Karte zwischen den Spielern mit der akkuratesten Schätzung verlost.
Viel Glück!
ps. Stand heute betragen die aktiven Splinterlands-Spieler unglaubliche 375,116. Damit ist Splinterlands das #1 Game und sogar die #1 DApp im gesamten Kryptouniversum geworden. Congrats!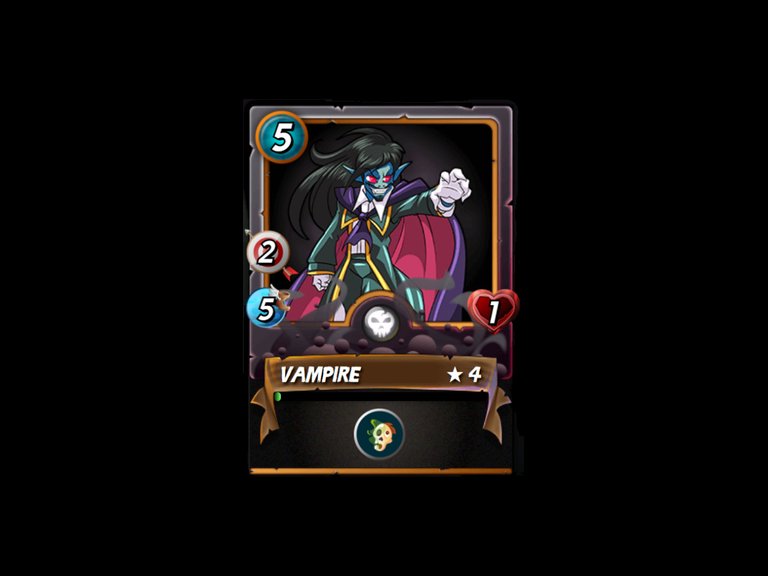 Win a VAMPIRE Level 4 (12 BCX) @splinterlands monster card.
English
Been busy with the Hive Social Experiment the last few days, but now it's ok again and since the current Splinterlands Season ends today, it's time for a new Monster Giveaway round, this time a Halloween Special so to speak.
Attention: hivedapps.com doesn't provide user numbers anymore, so this time we take the numbers from dappradar.com as a basis. Estimate the exact number of players at Halloween midnight according to dappradar.com.
---
Win a VAMPIRE Level 4 (12 BCX) Splinterlands monster card.
Guess tomorrow's number of active daily players and post a comment with the number.
The comment must be posted before midnight UTC (2021-10-30 23:59 UTC) and may not be edited afterwards.
The number of active players will be evaluated tomorrow at midnight (UTC+1) according to dappradar.com and the player with the most accurate estimate will get the card. In case of a tie, the card will be drawn between the players with the most accurate estimate.
Good luck!
ps. As of today, the active Splinterlands players reached an incredible 375,116, making Splinterlands the #1 game and even the #1 DApp in the entire crypto space. Congrats!
Live your Secrets and Hive Prosper 🍯
xx Viki @vikisecrets
Winner Announcement
Zu Halloween-Mitternacht betrug die aktuelle Player-Anzahl laut dappradar.com 484,888 aktive tägliche User.
As of Halloween midnight, hivedapps.com reports 484,888 active daily players.
Der Gewinner der Splinterlands-Monster-Karte ist @balbaabart mit der genauesten Schätzung.
The winner of the Splinterlands monster card is @balbaabart with the most accurate estimate.
Congrats!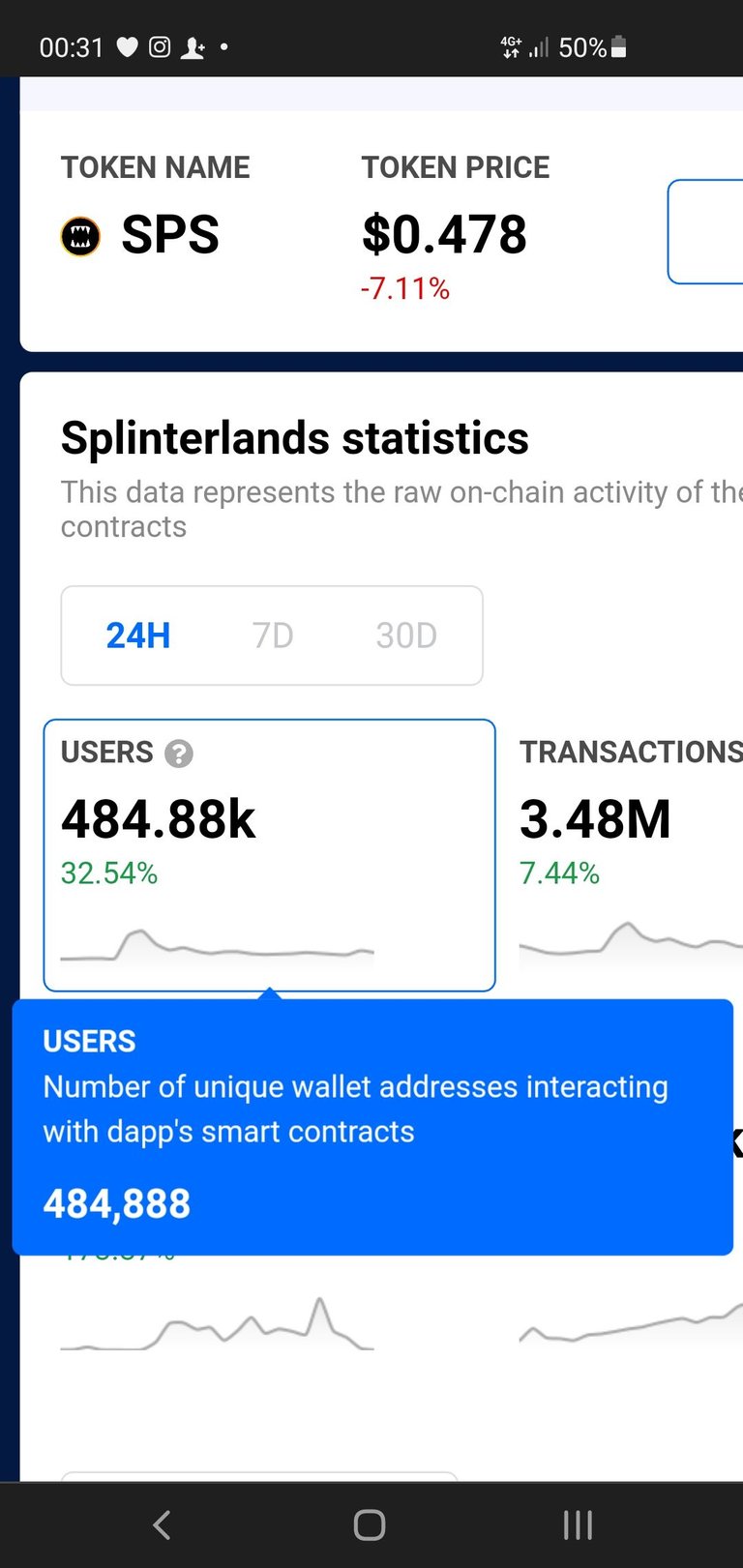 ---
---