What was your crypto highlight in 2021?

Was ist euer Krypto-Highlight von 2021?
Habe heute Vormittag darüber nachgedacht und mir sind spontan folgende Milestones eingefallen:
Beginnen wir mit der Preis-Action. Das absolute Highlight war 2021 natürlich der Bullrun von Bitcoin und Hive und dass Hive Steemit überholt hat. Verdient.
Dachte, dass Bitcoin die 100K durchbricht, aber letztendlich ist das gar nicht so wichtig und wird meiner Meinung nach noch passieren. Die Frage ist eher wann nicht ob.
Mega-Highlight 2021 war, dass Bitcoin offizielles Zahlungsmittel in El Salvador geworden ist, das war der absolute Wahnsinn und dass große Firmen begonnen haben in Bitcoin zu investieren. Wer hätte gedacht, dass das so schnell passiert?
(Custodial) Lightning funktioniert endlich. Großes technisches Upgrade bei Bitcoin mit Taproot.
Gemischte Gefühle zu Ethereum. Einerseits cool, dass jetzt ein Teil der Fees verbrannt werden, aber andererseits verhindert die Fee-Situation viele kleine Anwendungen auf Ethereum. Kryptokunst hat sich auf andere Chains verlagert. ETH2 könnte aber deutlich mehr On-Chain-Kapazität bringen, falls das mit Sharding klappt.
Ein weiteres Highlight war der Splinterlands Airdrop, der längste Airdrop in der Krypto-Geschichte, der mich wieder motiviert hat, Splinterlands zu spielen und wertvolle Karten zu sammeln und Splinterlands zum Nummer #1 Game im Krypto-Universum gemacht hat.
Das sind so die Highlights, die mir heute Vormittag spontan eingefallen sind. Habe sicher etwas vergessen, da dieses Jahr einfach wieder so viel kryptomäßig passiert ist. Was ist euer Krypto-Highlight von 2021?
ps. Noch ein kleines persönliches Highlight, habe heuer die aller erste Vernissage meines Lebens gefeiert, auf dem Hive Fest wurde ein NFT von meiner Kollektion im NFT Showroom VR Space ausgestellt :)
Guten Rutsch 🍀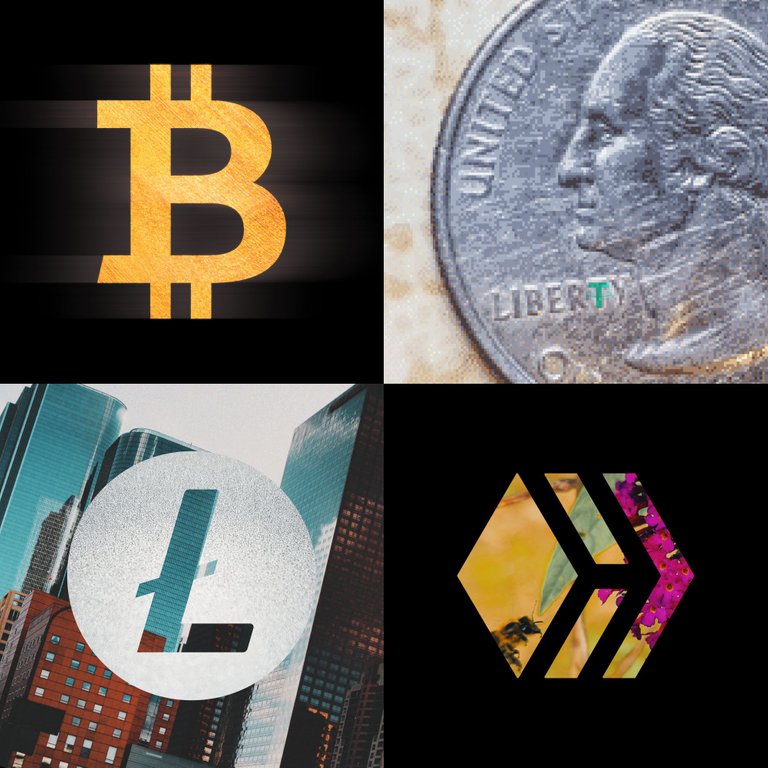 Fun facts about crypto as crypto art 🤩
🌐 https://nftshowroom.com/vikisecrets/gallery
English
What was your crypto highlight in 2021?
I thought about it this morning and spontaneously came up with the following milestones:
Let's start with the price action. The absolute highlight of 2021 was of course the bull run of Bitcoin and Hive and that Hive overtook Steemit. Deserved.
Thought Bitcoin would break through 100K, but in the end it doesn't really matter and will still happen in my opinion. The question is more when not if.
Huge highlight was that Bitcoin became official currency in El Salvador, that was absolute madness, sick, and that big companies started to invest in Bitcoin. Who would have thought that would happen so quickly?
(Custodial) Lightning is finally working. Big tech upgrade on Bitcoin with Taproot.
Mixed feelings about Ethereum. On the one hand cool that some of the fees are now being burned, but on the other hand the fee situation is preventing many small applications on Ethereum. Crypto art has moved to other chains. However, ETH2 could bring much more on-chain capacity if it works out with sharding.
Another highlight was the Splinterlands airdrop, the longest airdrop in crypto history, which motivated me again to play Splinterlands and collect precious cards and made Splinterlands the #1 game in the crypto universe.
Those are kind of the highlights I came up with off the top of my head this morning. Must have forgotten something since there's just so much happening crypto-wise again this year. What's your crypto highlight of 2021?
ps. Another personal highlight, this year I celebrated the very first vernissage of my life, at the Hive Fest an NFT of my collection was exhibited in the NFT showroom VR space :)
Happy New Year 🍀
Live your Secrets and Hive Prosper 🍯
xx Viki @vikisecrets
---
---