STEEM, TRX, Uncorrelated Assets and How It All Help Me Funnel More Funds For @splinterlands Chaos Legion
I'm not figuring out anything revolutionary here. Some of you my have already gone thorough this a long time ago. At the moment of writing, I have two important investments in mind. One of them is PolyCUB. I have already post about this before. The other one is Splinterlands Chaos Legion. In order to participate, I need to have some funds. My fiat reserves have long been depleted. It is my cryptocurrency investments that can come to help me.
Uncorrelated Assets As A Core Part of Strategy
The main reason I stuck with STEEM without fully powering down was the ability of Justin Sun to create hype and pumps. My gains mainly came through the price appreciation of SBD which has no plans or mechanisms in place to enforce a peg from the upper end. As an investment, things worked out well. I have powered down most of my STEEM, but I have to cancel the power down to start it back even bigger.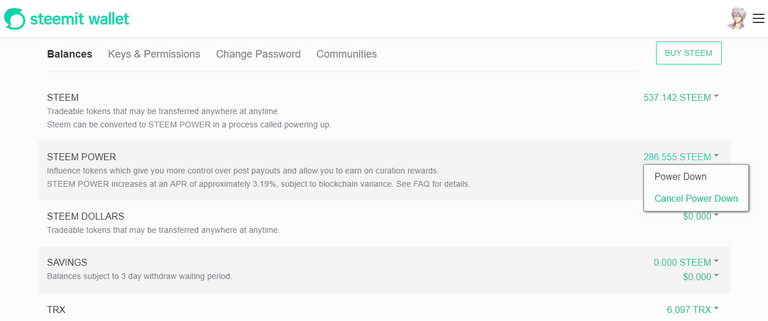 This was due to some delegation I had on STEEM. Now that I have canceled them, I am free to go all out on the trade. The slow drop of 4 weeks has its pros and cons. It comes down to timing. I normally go all out on a good trade when I see it. Having a constant stream of liquidity allows to get the most out of those opportunities. For an example, if I had powered down everything a long time ago, I will not be investing this much into Chaos Legion. I simply wouldn't have the necessary funds to go through with it.
Don't Ignore The Arbitrage Trades
I have had so many amazing gains that were achieved in a matter of minutes (or hours but with only few minutes of work from my end) using arbitrage trades between HIVE-Engine and STEEM-Engine with the help of this one greatly profitable asset called DEC. This is the current state of the market: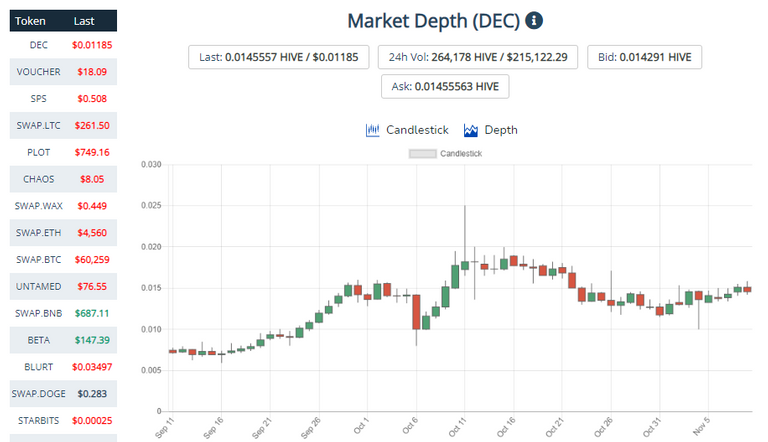 Compare those numbers and pay attention to the volumes in the following screenshot. The glory days of STEEM-Engine are unfortunately gone. It was a great DEX with not trading fees. At least HIVE-Engine is here with trading volume over a million dollars. These are good numbers for a relatively unknown DEX.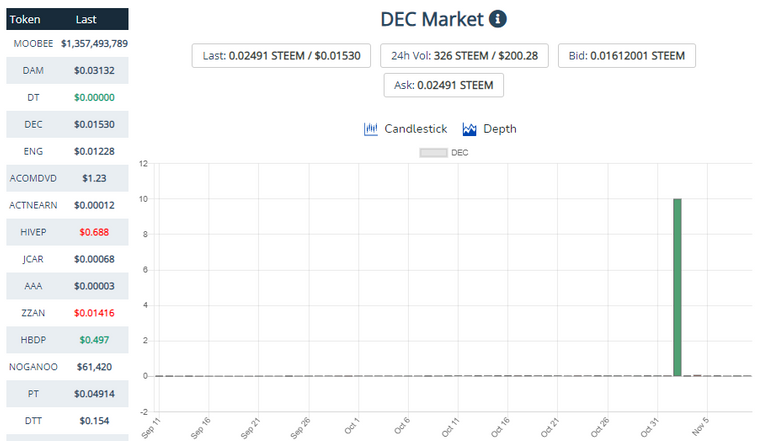 An Important Tip
You can use https://steemmonsters.com interface to transfer DEC around 5 different blockchains. This service is offered as a part of the game and it works as a special bridge that does't charge you fees. I have only used STEEM and HIVE transfers. I have no interest in even trying out Ethereum with its extreme GAS fees. I'm simply leaving this as a potentially useful tip for your financial life.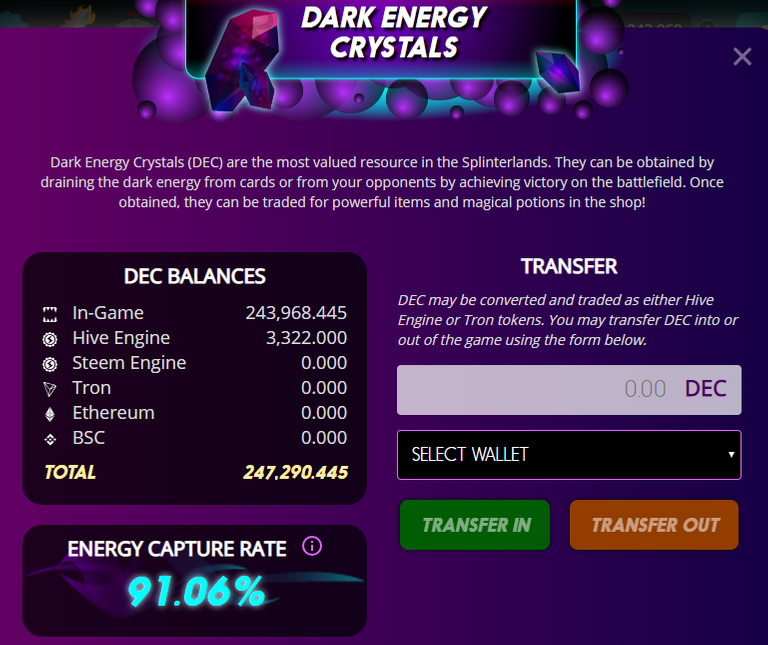 I (Think) I Can Afford To Take It Slow
Take a look at the depth chart. Combine that with low valomes and we have recipe of getting vastly different amounts of HIVE I could end up getting at the end of this trade based on my patience and the movements in the markets.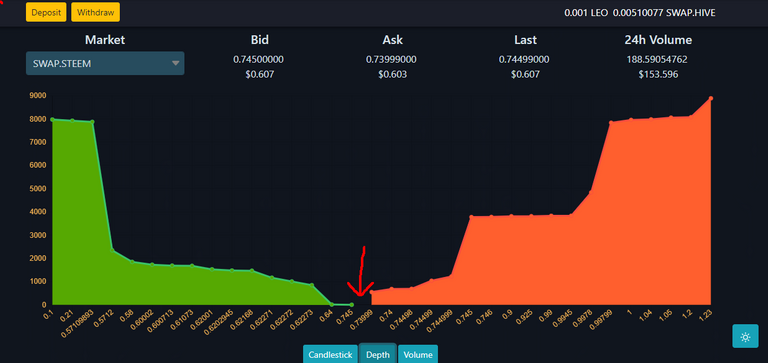 I am fuly aware that this waiting and patience game can end up being a bad/unoptimized decision when looking back. This time I'm ready to react faster if things doesn't go favorably. So far this has been the order: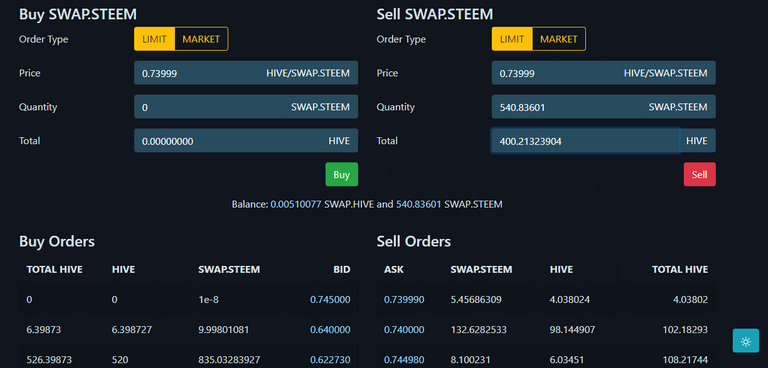 A Look At Tron
Every SP earned gets 1 TRX. If you stake (Freeze) these TRX and vote, there are extra staking rewards to be earned. These staking rewards are nowhere near the APR of various DeFi projects. It is still extra cryptocurrency that is given for free. On top of that, I get tiny amounts of various Tokens airdropped to my wallet for free: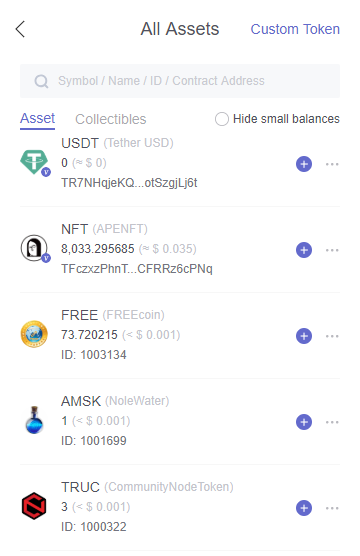 After a long time I have collected a decent amount of TRX and it is time to put them to good use via staking. I don't plan to sell these yet. Tron community can create a large pump and we are still early in the cryptocurrency markets. Even if I sell everything now, it will be worth only a little over $27.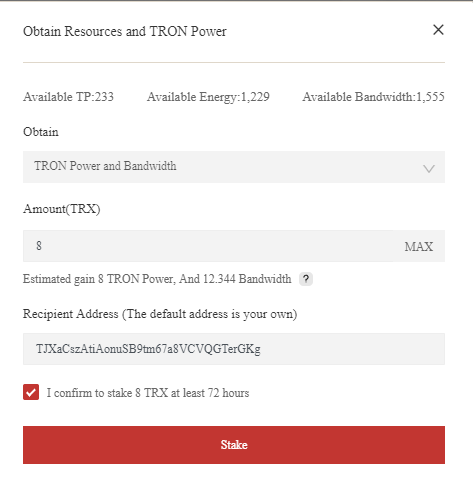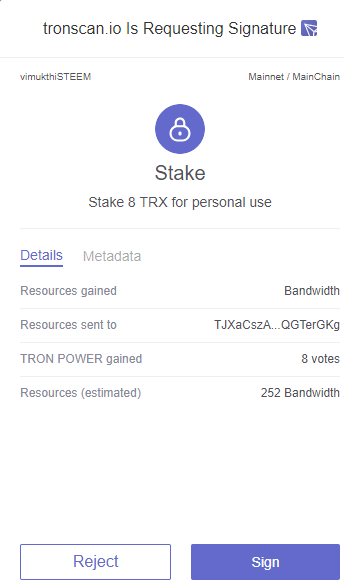 I'm earning 6.47% by voting for BitGuild which does seem like a reputable witness based on some basic research. These have been the trades and investments I have been making with STEEM and they all have the end that is Splinterlands Chaos Legion in mind. There is a good reason that the Voucher itself is nearly 5 times the price of the Card Pack itself. The demand is there. It is time to make the decision to invest properly.
Happy Investing! Happy Gaming!
Posted Using LeoFinance Beta
---
---