Would You Like To See Escrow Contributions to @splinterlands Guilds?
Would You Like To See Escrow Contributions to @splinterlands Guilds?
---
This is mainly useful for Brawls related Buildings. This feature request (which I have talked about before) is mainly arising from my own experiences contributing to the wonderful Roaring Twenties Guild. It all started by having to wait for a specific 1 day out of 5 days window to upgrade the Buildings.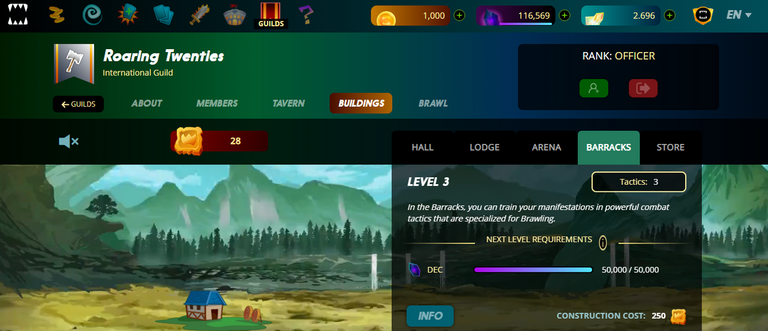 Few Advantages of An Escrow
Ease and peace of mind for players
Easier and more transparent management Guild funds
Less friction towards contributions leading to more contributions
Helps to Burn more DEC
Imagine there was a shop that was only open 20% of the day vs a shop that is open 24/7. You could even make the Escrow irreversible. The game will simply spend all the DEC right when it becomes available to be spent.
A Glorified Automation
That is all I'm asking for. A fund manager for those of us who are part of @splinterlands Guilds where you can earn more and get more discounts on top of that. I fully understand that this will take precious development time and that there are risks involved when dealing with millions of dollars worth user funds (or even billions courtesy of incredible growth or massive inflation).
If you are not a player, you can get started here.
---
Yes, This Would Be A Massive Convenience.
---
No, It Would Take Too Much Time Away From More Important Developments.
---
---
---
---
Answer the question at dpoll.xyz.
---
---