Facing Prince Julian on the battlefield😁
Hello SplinterFans..😃
I hope that you are all doing great in the @Splinterlands universe, fighting and winning one glorious battle after another....
Today I had the great honor of facing a very rare celebrity on the battlefield....Prince Julian....the rare legendary dragon summoner...Don't think that I have ever met him...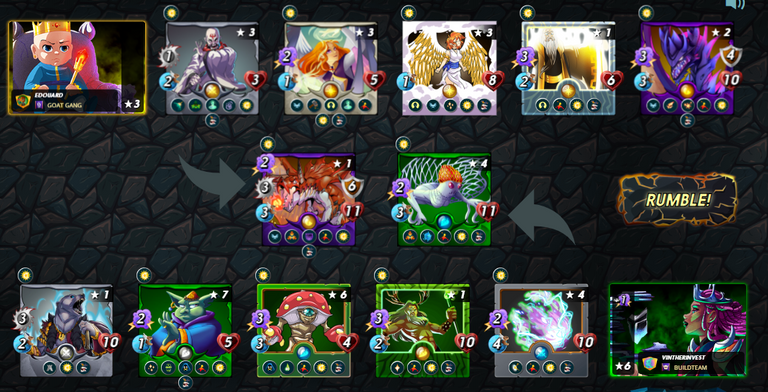 The honorable Prince Julian, presented by the lucky owner @edouard
At this point of time, there are only 83 Prince Julian cards circulating, and only 3 of them are for sale....the cheapest one is $6600, that's one max level card worth more than my entire collection..!!..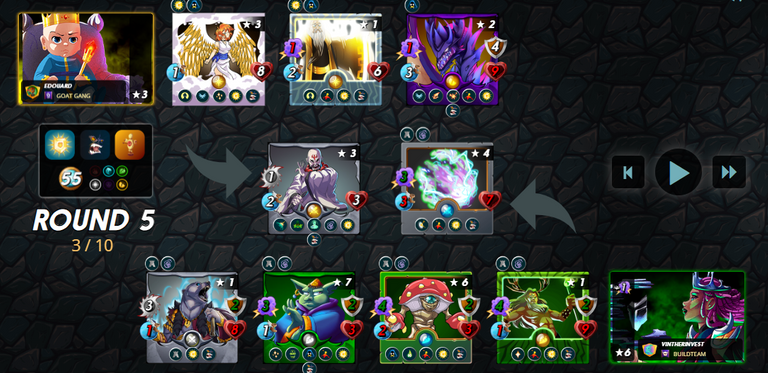 A fierce battle...All screenshots are from the Splinterlands webpage..
During the game I was several times thinking that this was a lost battle, the enemy team kept resurrecting the tank, but my team had a lot of healing, which kept me in the battle...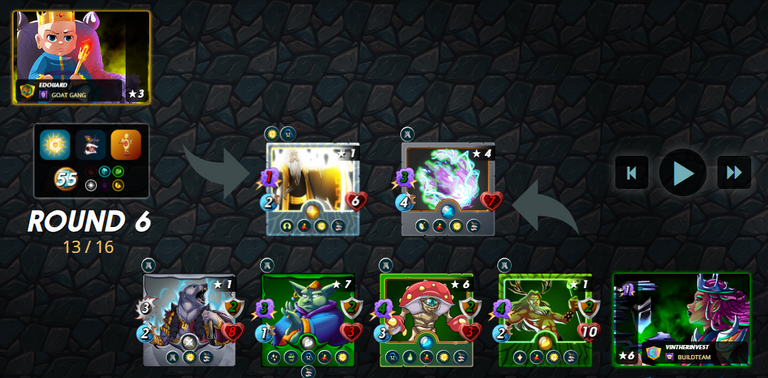 3 times resurrection of the tank was causing a lot of pain...but in the end...
It was a long and very hard battle, but in the end, Prince Julian wasn't strong enough for magic Earth team...Honestly, I didn't expect that...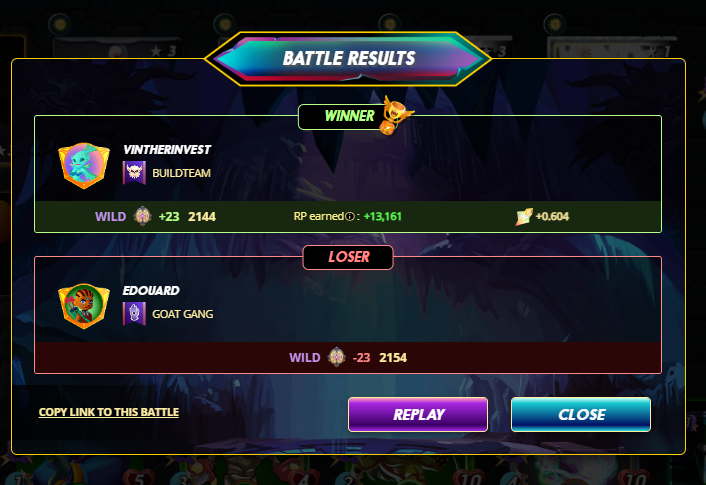 Happy to see this winning screen...
Thank you very much @edouard for giving me the opportunity to face such an amazing card!!
Times like this makes me remember why I'm loving this game...Sometimes you have the possibility to beat stronger teams, if you are lucky, or you just play your cards right...To be honest I think that I got lucky here...😁
My daily rewards..
It has been been a very hard season, nothing new there...I know, and I have been struggling to reach the Gold league, admitting that I had to spend some DEC to buy some extra energy, to be able to get some extra Gold chests....This time it wasn't profitable at all...but who cares, and maybe it will one day...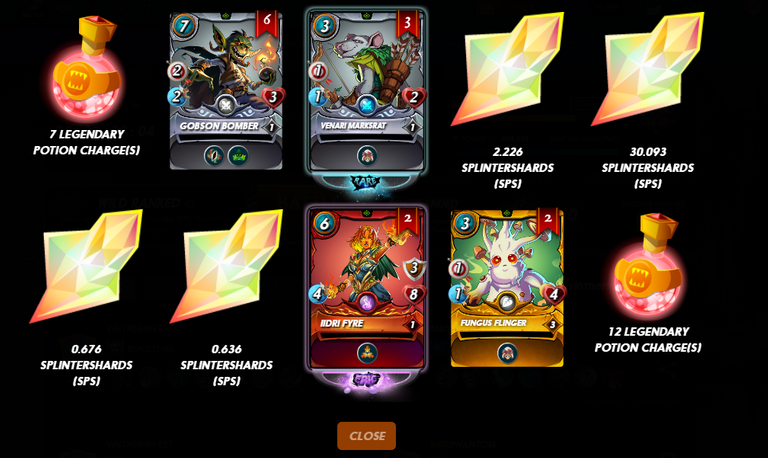 Opening my daily reward chests, 10 gold chests..
All in all, I'm happy with my rewards, and now I'm looking forward to season end in a couple of days, where I will be opening some more Gold chests..

Well, that was what i wanted to share with you today... Hope that you enjoyed...

Want to Play an Earn???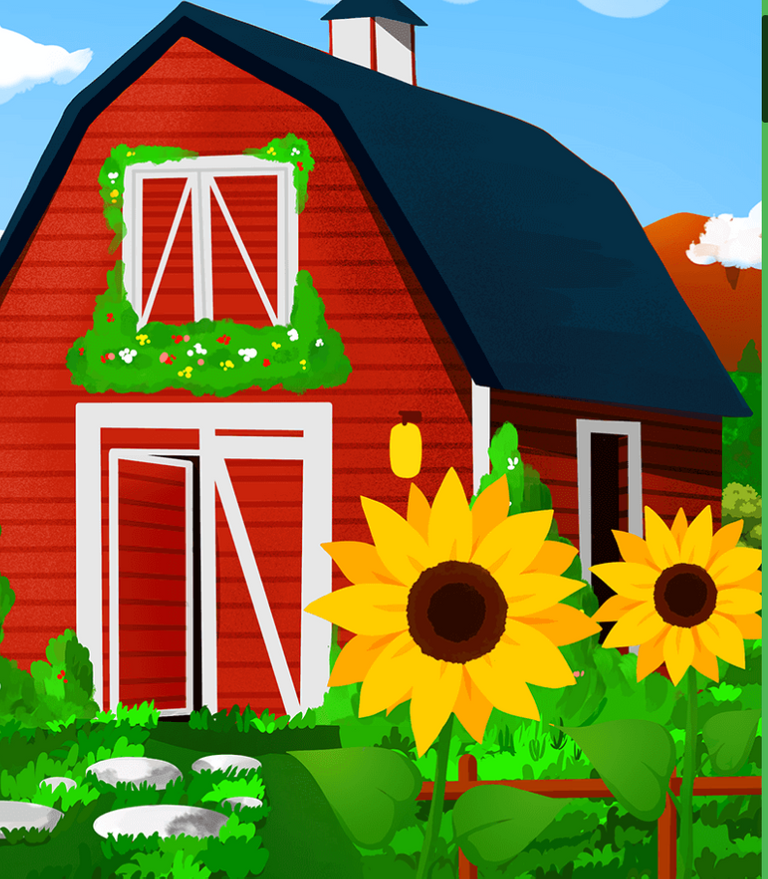 Didn't join Splinterlands yet..??..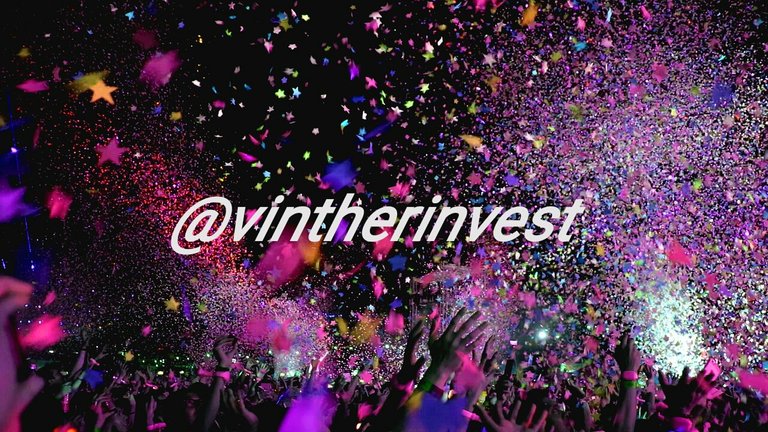 If you liked this post, please feel free to upgoat, follow and reblog..??
---
---