BATTLE MAGE SECRETS Weekly Challenge! || Reverse Speed Ruleset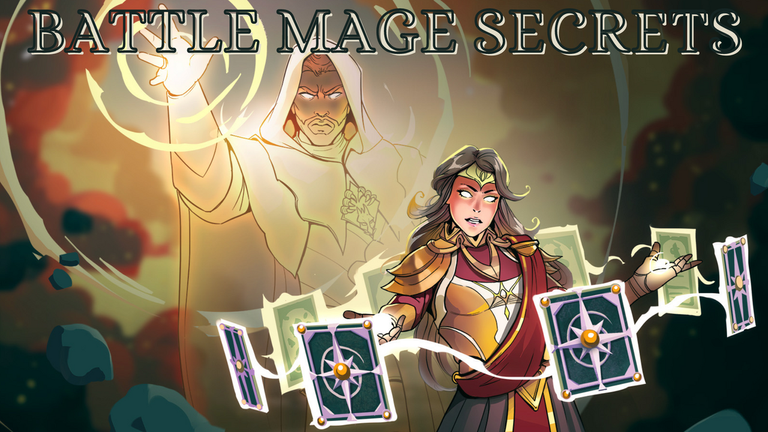 Hi everyone, Welcome to my
BATTLE MAGE SECRETS
post.
BATTLE MAGE SECRETS
itself is a replacement for
SHARE YOUR BATTLE CHALLENGE
, where if
SHARE YOUR BATTLE CHALLENGE
takes 1 monster as its weekly theme while
BATTLE MAGE SECRETS
takes 1 Ruleset as its theme. And the theme for this week is...

REVERSE SPEED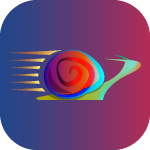 "Monsters with lowest speed attack first and have the highest chance of evading attacks"
In this Ruleset, the SPEED of the monsters will be reversed. The lowest SPEED will attack first, while the highest SPEED will attack last. Therefore, we must prioritize using monsters with low SPEED so that we can defeat the opponent's monsters first.
Some monsters with low SPEED have quite high Attack Power, so we should at least bring monsters with abilities that can reduce the high attack or abilities that can counter the attack. Those abilities are FORCEFIELD and RETALIATE.
FORCEFIELD
This ability allows us to reduce attacks from monsters with an Attack Power of 5 points or more. When they attack monsters with this ability, the damage taken by monsters with this ability is only 1 point.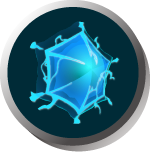 The disadvantage of this ability is that it cannot reduce attacks from monsters with an Attack Power of 3~4 points (which in my opinion is still quite large) as well as attacks from monsters that have the DOUBLE-STRIKE ability with a base Attack Power of 3~4 Points.
RETALIATE
This ability allows us to counterattack instantly after the monster with this ability is hit by a (Melee) monster. The counterattack is equal to the Attack power possessed by the monster with this Ability.

The disadvantage of this ability is that it can only be active when attacked by Melee monsters and the chance for this ability to be active is only about 50% (not all attacks he receives from Melee monsters can be directly countered).

RULESET & FORMATION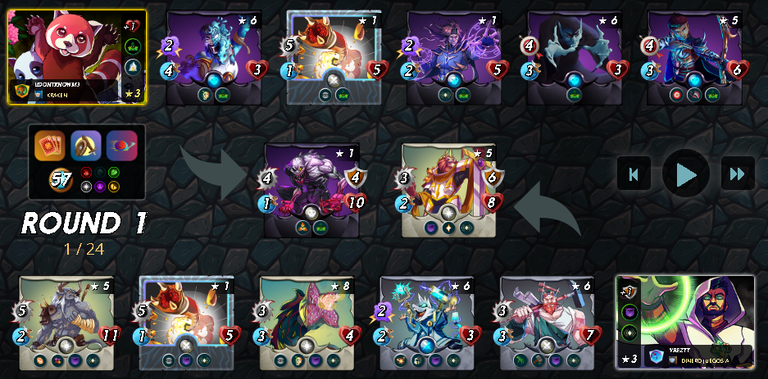 In addition to REVERSE SPEED, the ruleset for this battle is...
Rise of the Commons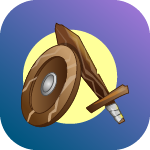 Despite the word COMMONS, the RISE OF THE COMMONS ruleset does not only restrict players from using cards with COMMON rarity. We are still given the opportunity to use cards with RARE rarity. Although limited to using cards with COMMON and RARE rarity, it only applies to monsters. while for Summoners, we can still use EPIC and LEGENDARY Summoners which in fact have more additional variations of abilities than RARE Summoners.
ODD ONES OUT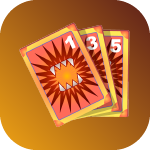 The ODD ONES OUT ruleset was a theme last week (and I also discussed it here). In the ODD ONES OUT ruleset we can only use monster cards with odd Mana (1,3,5, etc.). As I've discussed, there are some abilities that are more often found in monsters with odd Mana, some of which are MARTYR, SNEAK, and REPAIR abilities.
So with this clue, we can know that the opponent is likely to use monsters with abilities like what is in the ODD ONES OUT ruleset.

My Line-Up
| Cards | Ability | Reason |
| --- | --- | --- |
| | Give 1 Additional ARMOR and give VOID ARMOR and AMPLIFY Ability to All Allies | I decided to use Grandmaster Rathe because there are some low SPEED monsters there. Another reason is because it provides an additional 1 ARMOR which is useful to reduce 1 big attack from the opponent's Melee or Ranged monster. Coupled with VOID ARMOR, making attacks from the opponent's magic monster can be directed to ARMOR first (instead of having to hit Health). |
| | VOID ARMOR + HEAL | I chose Imperial Knight as TANK because he has enough ARMOR and HEAL abilities that can make him last longer in the battle arena. Imperial Knight also has a VOID ARMOR that temporarily protects his HEALTH (as long as the ARMOR has not disappeared) from the opponent's Magic monster attack. |
| | REACH + REPAIR | Besides being able to attack targets from the second position behind the TANK with the REACH ability. At level 6 Junker gets REPAIR ability which in this battle can support Imperial Knight who will often lose ARMOR due to attacks from several opponent monsters. |
| | BLAST + RUST | The BLAST ability of Scavo Technomancer can deal additional damage to monsters around the target (although the damage is not so great). Meanwhile, the RUST ability is useful for permanently reducing 2 opponents' ARMOR (cannot be repaired by REPAIR abilities) as long as Scavo Technomancer is still in the battle arena. |
| | SNEAK + LIFE LEECH | In the ODD ONES OUT ruleset, there will definitely be SNEAK monsters, so I decided to use them. One of them is Stitch Leech. Although its SPEED is quite high (3 points), with the LIFE LEECH ability, it can provide additional HEALTH every time its attack hits the target (the opponent's monster that is in the last position). |
| | SNEAK | In addition to Stitch Leech, I also decided to bring Sand Worm. Although it is still level 1, the Attack power it has is very high (5 points). The SPEED that is still 1 point is also the reason for me to use it in the REVERSE SPEED ruleset. |
| | ENRAGE + RETALIATE | Even though I brought SNEAK monsters, there was a chance that the opponent was thinking the same thing. That's why I brought Drybone Barbarian and placed him at the very end to give him a chance to counter their attacks by using his RETALIATE ability. |

BATTLE START !!!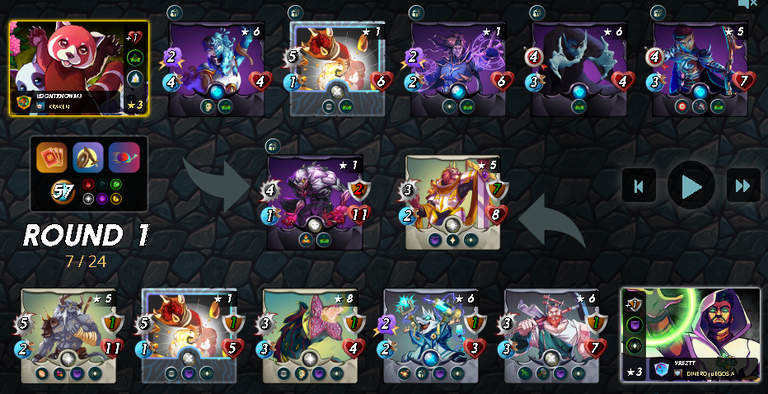 The opponent used Lily Shieldpaw as summoners, so I could only attack the opponent's monsters in the first position even though I brought 2 SNEAK monsters.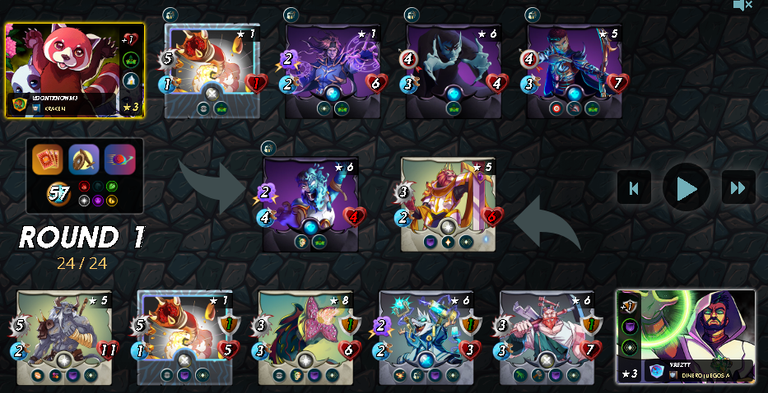 In the first round, I managed to defeat Night Ghoul. I had to use all my monsters (Imperial Knight, Junker, Scavo Technomancer, Stitch Leech, and Sand Worm) just to defeat Night Ghoul.
Meanwhile, on the opponent's side, Sand Worm attacked Drybone Barbarian. And the attack he received successfully activated his RETALIATE, so he counterattacked Sand Worm (If not for the additional 1 HEALTH from Lily Shieldpaw, Drybone Barbarian would have defeated him in 1 attack from the RETALIATE ability). Monsters other than Sand Worm attacked Imperial Knight and only Soul Strangler missed its attack.
NOTE: The evasion rate in the REVERSE SPEED Ruleset also applies in reverse. The greater the SPEED difference between the two monsters, the monster with the lowest SPEED can easily evade attacks from the monster with the higher SPEED.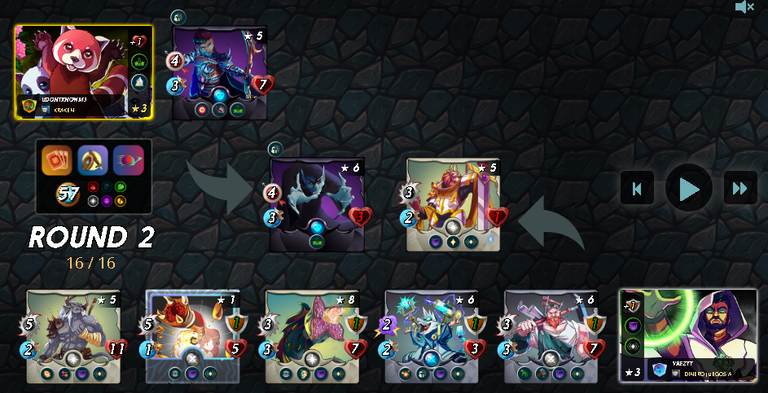 In the second round, Imperial Knight almost lost due to an attack from Sand Worm (from 6 HEALTH points to 1 point left). But because of the HEAL, he had and the REPAIR help from Junker, Imperial Knight could still survive this round.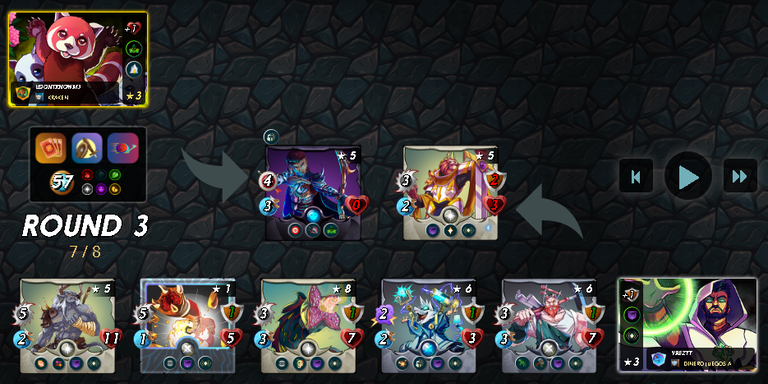 To see the entire battle, you can watch it at >> FULL BATTLE LINK
And this is the challenge link >> CHALLENGE LINK

Review of this battle
If the attack from Soul Strangler in the first round had hit Imperial Knight, the opponent might have won the match. But because we are in the REVERSE SPEED Ruleset, the SPEED advantage possessed by Soul Strangler made his attack miss.
In this match too, Drybone Barbarian didn't play too big a role. He only used RETALIATE once because the opponent's Sand Worm was already in the first position during the second round, and the opponent did not bring any SNEAK monsters other than Sand Worm.
If this were the case, I would probably prefer to use Scavo Hireling to help Junker repair the ARMOR of Imperial Knight who was the main target of the opponent's monsters in this battle.

That was the post BATTLE MAGE SECRETS for this time. Thank you for visiting and taking the time to read. See you in the next post....

Thanks to:
---
---