It's not the Cheshire Cat, it's the Feral Spirit!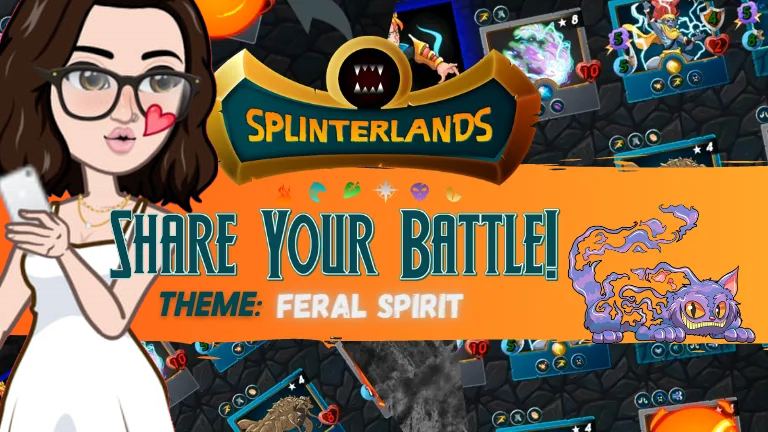 Hello everyone!
This week I got a big surprise with this Weekly Challenge because I don't usually play with the Life Splinter, but I gave it a shot to enter the weekly battle and boy was it eye-opening! The life element is very very OP when you use it well, and this cute kitty has a lot to do with that. That feline speed and that Sneak make him a spectacular card for Low Mana, so let's talk about him and see him shine on the battlefield!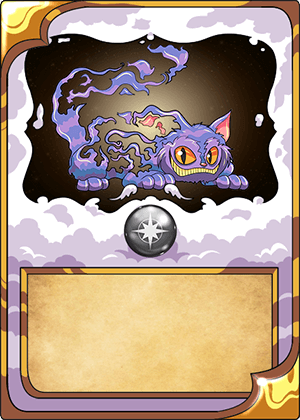 In case you don't know him...
Introducing the Feral Spirit!
Edition: ALPHA/BETA.
Rarity: COMMON.
Element: LIFE.
Attack: MELEE.
Abilities: Sneak at lvl 1.
An as his lore says:
Forever caught between dimensions, the Feral Spirits (and all Luminous Beasts) are the result of the Obliteration of Light, a horrible destructive event in which all the living vanished from the surface of Khymeria. These spirits do not hunger or thirst, but their fangs still bite and their claws still slash.
I hope I'm not the only one who remembers Alice in Wonderland when I see this beauty, this cat has a cute face But unlike the Cheshire, this beast in battle it lives up to its name, this card for low mana battles is a star because of its lightning speed and its Sneak ability. With the Splinter of life it works very well with many cards and now with Chaos Legion it works even better, let's talk a little about its usefulness but first, here are the current prices in case you want to add it to your deck (Remember that the Alpha version gives you DEC bonus).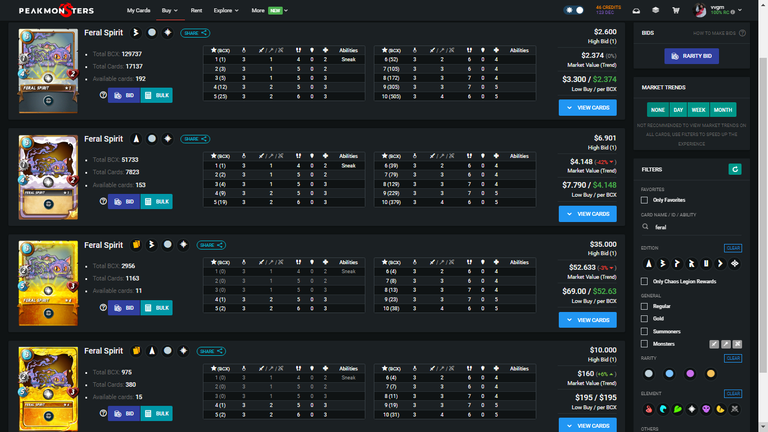 How to use the Feral Spirit?
This card is to go behind the tank, weakening the opponent's line from the back with his ability, when the ruleset forces to use only melee cards is deadly because it has a lot of speed, does not learn more skills to level up but it increases its stats, making it equally dangerous at any level you play it, although it will always shine more in battles with little mana (or rulesets like Little League where this card is top, or Unprotected, so that the damage is direct to life). In Equalizer I would also send it because you cover one of its weaknesses which is its HP, in general it works with almost all life summoners, although with dragons there are more options that in my opinion surpass it, however within its low mana range, this is one of the best in the game.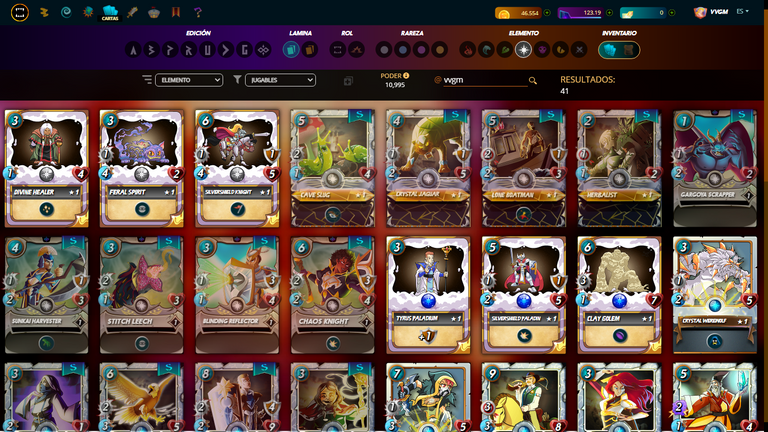 And for last, My Battles!
I did three battles with different alignments and strategies proving that the Feral can shine in all styles!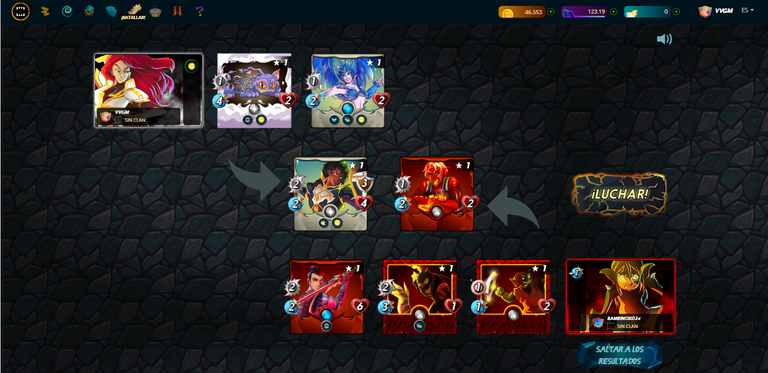 This one with low mana (14) with the Celestial Harpy last to bet that it flies against the Sneak and the enemy Opportunity, the cat in the middle, guarded and ready to give war and Super powerful Chaos Knight giving the face against everything, in this one I liked a lot how I got the victory.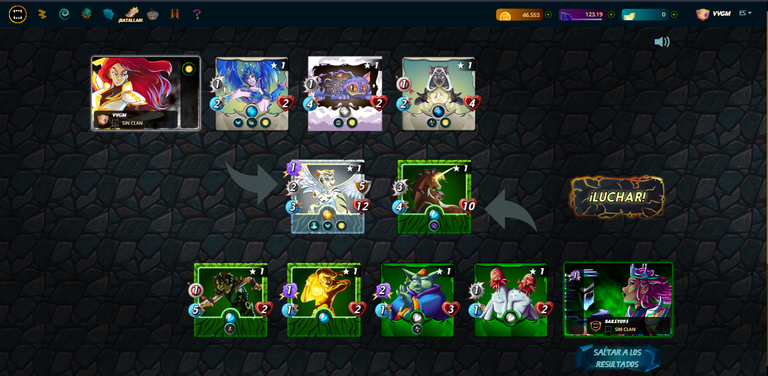 Now with half mana I risked sending Kralus, but the failure sending the Mycelic and the Child, my super Venari kept Kralus in the battle, and not even his Void+Tank Heal saved him from defeat. To close with a flourish, my Feral gave him the final blow. I love this card!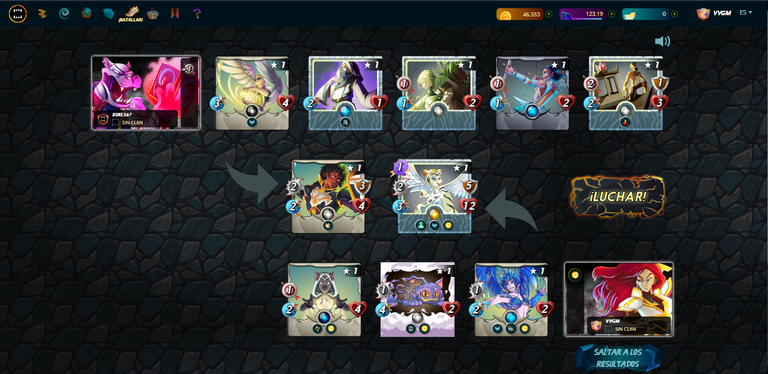 I think Lorna is very important for the Feral (and for all Life cards) for that tremendous ability, here I repeat alignment against Sloan, why? because in the previous battle and in this one I anticipated the enemies, the previous one used magic (much damage directed to the tank only) and what is the way to attack Sloan? exactly, much damage directed to the tank only, a good tank with a lot of life and shield plus healing, is death for Sloan. Lorna was the reason why I won this battle, but again, my cute kitty was the one who ate the last monsters of my opponent.

Follow me on my Social Networks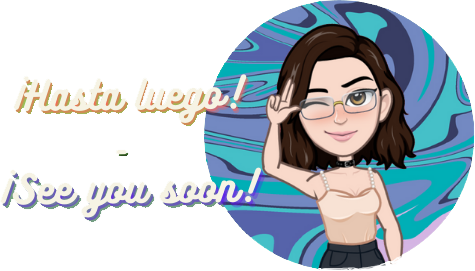 ---
---