Waka Spiritblade Yes or No?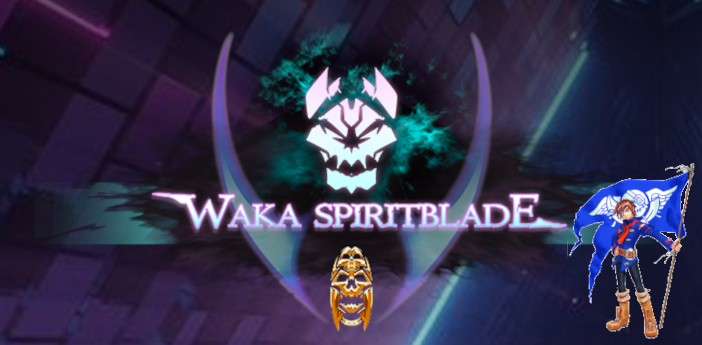 The annoucement for the new Waka Spiritblade has seemingly come with a lot of division on thoughts. I believe that discussion within the community will ultimately make the most meaningful changes in the game and so this post's goal is to bring that discussion. I will share my personal thoughts but I would love to hear your's as well so please comment!
First my positive thoughts on it. I love the partnership with Waka in general. We have seen already how the music and gaming scenes coming together is publically well recieved such as the Travis Scott with Fortnight. I think these types of partnerships will bring a lot of positive to the Splinterlands comunity.
I also am fine with the high price and exlusivity of the card. Sure, the card is going to get picked up by whales but it creates a way for them to dump more money into the game which helps the ecomony of it. It also helps drive the price of vouchers up which gives more earning opportunities to everyone. Looking at the history of card games we've even as far back as Pokemon and Yugio we've seen the use of exclusive cards and I've always been a fan of that.
The thing that I am worried about with the card is the ability it has. Poison is a strong ability with limited counters and having it only cost 3 mana worries me that it will become a game breaker. Mylor with thorns is a similar type of ability with adding damage and we already see how strong Mylor can be but even he has some major counters. Poison on the other hand doesn't. We don't have a ton of immunity type monsters and cleanse only affects the front monster. I feel like someone could spam Waka Spiritblade and have an over 50% win quite easily especially at the low league levels where poison is a stronger ability. This could really give bot players a strong hold on the top ranks of lower leagues if they have this card.
Let me know what you think and keep the discussion going!

---
---