5 Things To Do Before The Chaos Legion General Sale
The general sale for Chaos Legion is almost here!!! We are a little over a week away from this exciting time, but there are a few things that we need to do before the sale.
Here are five things that you should consider doing before the packs go on sale.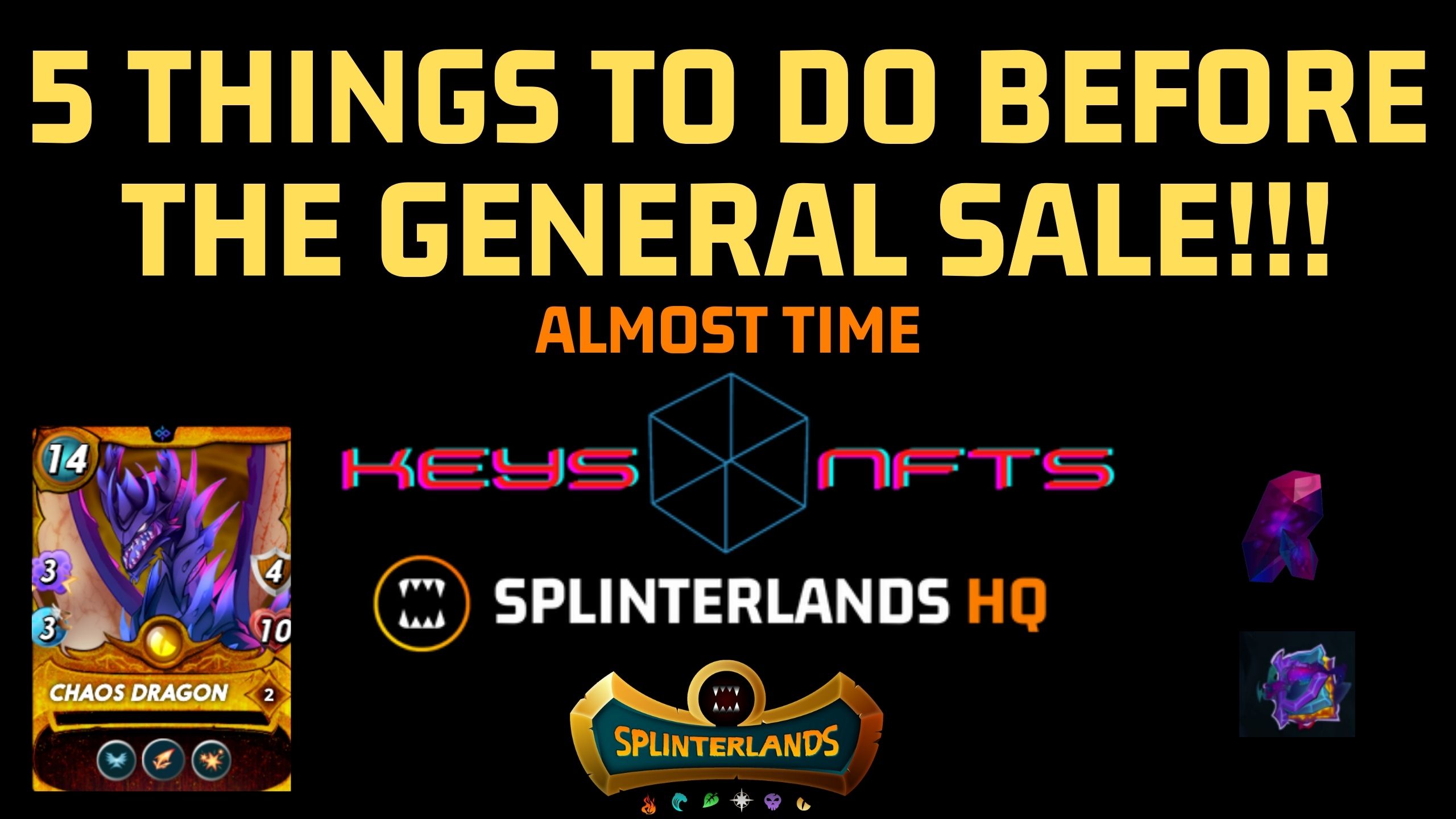 Get Those Credits
There has been a lot of talk about how fast Chaos Legion cards will sell out. It could go super fast and sell out in a few hours, or it could take a month. Who really knows? The one things that we do know is that we don't want to risk missing out on our cards.
The first thing to do is get your credits right. Make sure you have enough credits to buy the amount of packst that you want. Make sure they are in your wallet and ready to be spent when packs go on sale.
Splinterlands Town Halls
Next week, Splinterlands will host a Town Hall a few days before the drop. It might be wise to tune in or listen to that before the general sale. There could be a lot of good info on there that could help with our buying strategies. It is always a good idea to listen to those.

Calculate The Cost Of Potions
Make sure you calculate how much potions cost when budgeting for your packs. It is very importat to open packs with potions. They give you a much better chance at scoring one of the big dollar cads. Don't forget that if you buy 100 packs, that you'll need 500 legendary and 500 gold potions that will cost about $45.

Know The Cards
Take some time before the general sale to get familiar with the Chaos Legion cards and the current values of the cards. Knowing your cards will help you make good decisions for your style of gameplay. It could also help you snipe deals on the marketplace after the sale starts. Knowing what you are looking for and at what price will help you make better decisions in a sea of opportunity.

Get There Early
There could be a lot of people trying to buy packs at the same time. It could sell out fast. Make sure you are there early and ready to get your packs. If there are any type of technical issues, then make sure you give yourself enough time to be able to wait until it you can buy. Don't miss your chance to get these packs.
This is an exciting time for all of us in the Splinterlands community and make sure you are ready for the General Sale.
I hope these tips help.
What other tips do you have? Let me know in the comments below.
---
---