A Case For Battle Pass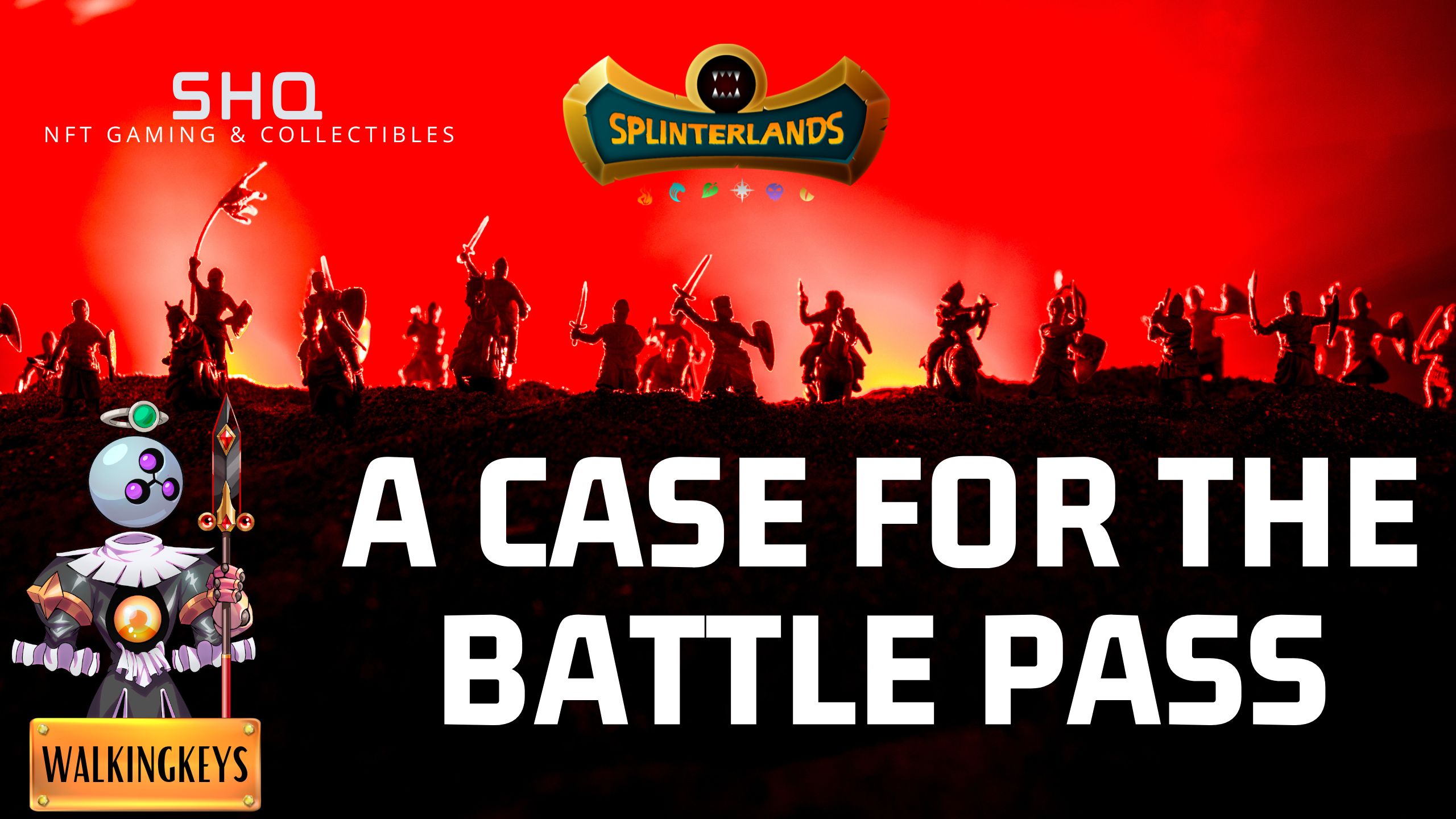 Battle Pass has a little something for everyone, and should be near the top of the priority list... in my humble opinion.
Weirdbeard, who will be live on NFT Gaming and Collectibles at 9:30pm ET tonight, has done an excellent job of bringing the communities ideas together in a professional way to present to the team.
The one idea that I've been big on for about a year now, is the battle pass.
I feel like it could have a little something for everyone. Let me explain.
First I see it working like this...
Players accrue experience points by completing certain tasks each season of the battlepass. Those experience points are not tokens, but used for counting. As you accrue experience, you will start getting rewards in incremental levels. In this example, lets say that it takes 100,000 experience points to reach the max level during the Battle Pass season. A season could be a month or 90 days. Players could complete all kinds of tasks to get experience points...
Examples...
Win 10 ranked battles with Tarsa - 200 XP
Buy a card in the marketplace - 300 XP
Finish in the top 25% in a tournament - 500 XP
Win a battle with a Runi - 300 XP
Delegate a card to a player - 300 XP
Rent a card - 200 XP
Open a pack of cards - 200 XP
Claim a plot of land - 500 XP
Burn a card for DEC - 300 XP
Use 100 potions - 900 XP
Win with the death deck 50 times - 1400 XP
Sign up a friend with your referral link - 500 XP
Buy something on the non-card market - 500 XP
Win 5 Battles using only magic attack cards - 1000 XP
Now that we are stacking up our XP, how do we use it?
For every 1,000 XP, you get a reward. It is as simple as that. The only way to participate in the rewards is to buy the battlepass. Cost... 15,000 DEC a season (With 25% going to burn)
What do you get at the different levels? Well, to keep it simple, I would distribute the new soulbound reward cards for a lot of the levels. Commons at lower levels and more rare ones as you move up... Having multiples of a card would also be beneficial for later in the rewards. At level 85 you get 5 rare cards.
Not just cards, but other items include DEC, SPS, Titles, SPT NFTs, Packs, avatars and a special gold foil at the end of each season.
The rewards could even land resources.
The point is, the rewards don't have to be huge, but they just have to scale.
All that being said... here is why it is a great thing and should move near the top of the list.
It is great for everyone.
New Players - If a new player works through the battle pass, they'll learn how to sell cards, rent, battle, do tournaments, buy and open packs... all kinds of things. It is a great way to learn.
Current Players - It gives us all a reason to do more stuff in the game. It adds utility to our current collections and it makes us use parts of the game that we may rarely use.
Marketing & Sales - Businesses could pay be the sponsor of a season and have the legendary card named after them, and do promotional integrations with the battle pass.
SPS - If the cost of the battle pass for each account burned a level of DEC, it will help us get to peg and help SPS.
This is something that could be improved over time and grow. But I think we need to get a version of this up soon.
What do you think?
---
---