Chaos Legion Cards Will Sell Out... FAST!!!
Just about everyone is telling me to wait... buy packs when they are $4. There will be 12 million for sale and you'll be able to buy as many as you want at only $4.
After talking with my super knowledgeble friend @gank on the subject, I've concluded that I think they are going to sell out fast.
@Gank says an hour we'll see this...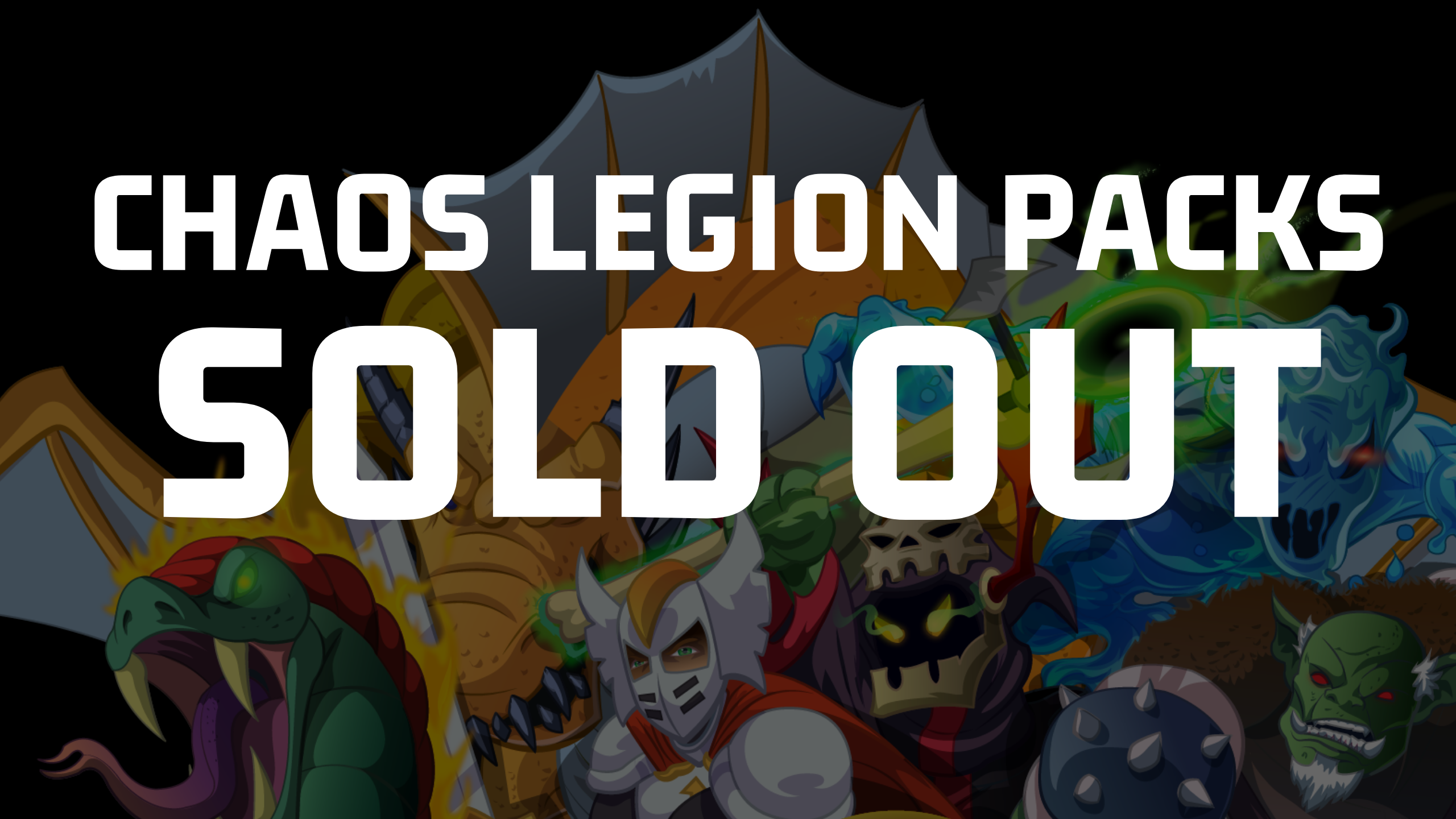 I say within three days. The first day we'll lose about 50% of the supply. 30%-40% more the second day and it will be sold out on the third. The news will need a little time to hit everyone, but the odds of being able to buy Chaos Legion cards a week after they drop is un-likely.
Here is why...
On Day 1
2 Million Sold - SUPERWHALES - There are a few people and groups that are very interested in Splinterlands as investments and the packs are a great way to invest in this game. Since some of these people have not invested before, they would have to buy vouchers and are waiting to buy packs when they are $4 and open to the public. At least 2-4 people or groups of people will buy up 2 million cards off the rip.
1 Million Sold - TOP 200 PLAYERS - The top players will continue to buy packs and will buy a lot when the market opens.
1 Million Sold - Top 3%'ers... these are the top 5000 asset holders. They generate a decent amount of SPS and have cards to sell to get ready for the release. Expect this group to be buying up about 200 packs each.
1 Million Sold - The Rest of the active players and new players that join before then.
1 Million Flippers - These are people that are buying up the packs with the hope they can sell for more in the near future. lol, could be a good sstrategy.
After Day 1... 6 Million Sold
Day 2
2 Million Sold - SUPERWHALES see it is going to sell out a lot faster than they thought. They take crypto profits and double down.
500K - Top 200 Players see it is selling out and the smart ones go in and buy more.
2 Million - The rest of the gamers outside of the top 200 see things are going fast and buy as many as they can before it is too late.
1.5 Million... when there are just 1.5 million left for sale... everyone will be moving things around to buy even more than they budgeted.
Day 3
Sell out!
There are over 400K active users now. Most all of them want packs... They'll find ways to get them. If 400K people average just 5 packs... that is 2 million alone.
Once the packs get 80% sold... there will be a rush to snatch up the remaining ones.
So get your packs however you can... and get them while you can.
What are your thoughts?
---
---