If This One Thing Happens... Chaos Legion Will Sell Out In A Day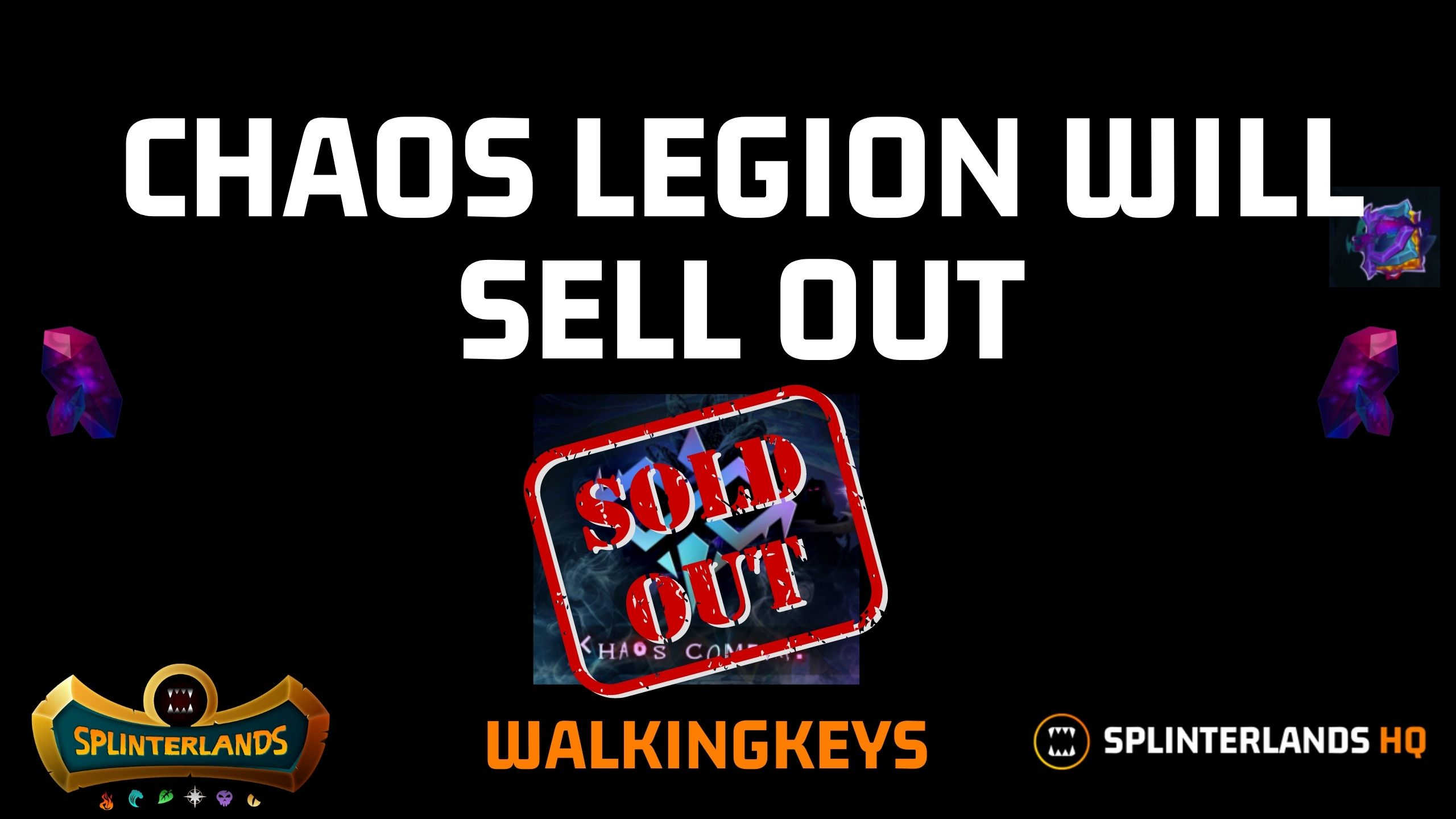 There is a lot of debate right now on the interwebs about how fast the Chaos Legion packs will sell out during the general sale. I think I have an answer.
Gank and I have talked about it a lot on our Twitch stream, and he thinks that the packs will sell out in less than a day... he's even said within hours.
I've been on the side of 3 days, but after thinking about it while we watched my daughter's favorite, a Cinderella's Christmas Story... I figured out something.
When packs hit the market on December 8th, we will start to paint the picture. If the value of the cards inside of the pack exceeds $4, and holds for the duration of the pre-sale events, then Chaos Legion will sell out in a day.
People will see that the cards are a can't-lose situation. If the average pack is worth $5 and costs $4... then people will spend whatever they can on $4 packs. Plus they know that they could get lucky and hit a legendary or gold or even a gold legendary!!! Those are going to be worth at least around $100 or so.
It's like buying a lottery ticket and you know every one is a winner. Just how much can you win?
I am very active on VeVe, a digital collectable app, and they have drops that sell out with 70K comics in less than a second. It's insane how fast.
The people on VeVe know that if they buy that comic, they will be able to sell it for more than they bought it for... guranteed. But they could hit a Secret Rare worth 500-15,000 bucks.
With roughly 20% of the cards coming out before the general sale, that won't be enough to satisfy the demand. Players will be leveling up their cards in order to compete. A lot of people will put them up to rent. Demand for rentals will be high in December as players want to try out the cards before they buy them.
I expect to see the average pack to be worth at least $5-$6. Mainly, because the demand will skyrocket when people start getting beat with the new cards. If this is the case, Chaos Legion will sell out in a day.
Thanks for reading. Let me know your thoughts in the comments below.
---
---