Rentals Are Going Crazy
The rental market is going crazy. I've been buying a lot of golds and legendarys to rent.
I've always just rented the cards I have, but I've been learning from @gank and now look for value and find cards that are good for renting.
So far thing are working out...
I bought a lot of the legendary Harklaw cards and put them on the market. I know this is the last day of the season, but it is good to see all of them rented out right now.

The other ones I've been buying are the Gargoya Lions.
Although they rent for a lot less, they are being rented.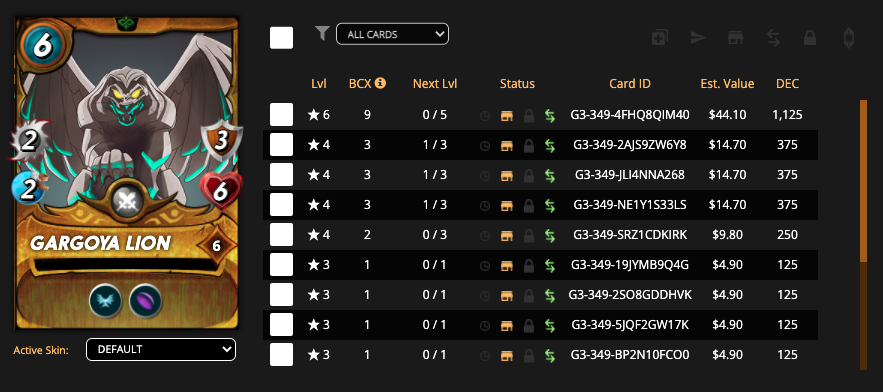 Things will calm down during the reset of the season, but it is exciting to see things like this.
It takes a lot of time research each card and place them on the market. So I've found that focusing on just a few cards makes it easier to manage.
Here is another gold that I've been buying.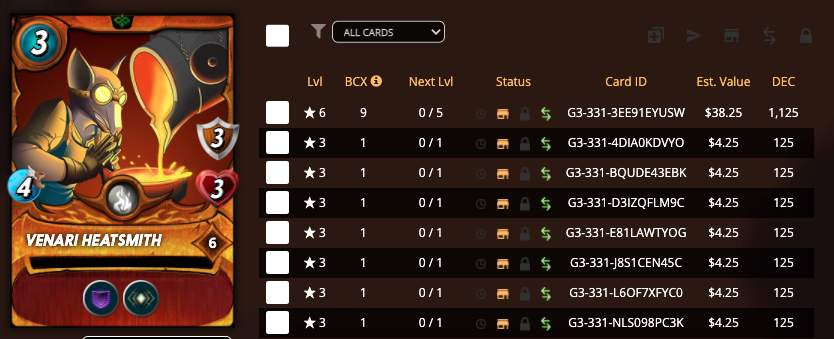 The Vanari Heatsmith is one that has been around $2.50 in the market for a while and I've been snatching them up.
Not only am I making some daily rental fees, not much, but they add up quick.
When you can find value, with under-priced cards, then the card increase is a bonus.
I don't have the opportunity to play too often, so it is nice that I can still engage with the game and help other players grow as well.
---
---