The Journey To Chaos Legion... Better Than The Destination?
We have been on a journey together. Something that is truly historic... not only for Splinterlands, but for the Play-2-Earn games, NFTs and Crypto.
This game has gone above and beyond in delivering a value filled and industry-leading experience.
Now Chaos Legion is here... and it has been an incredible journey.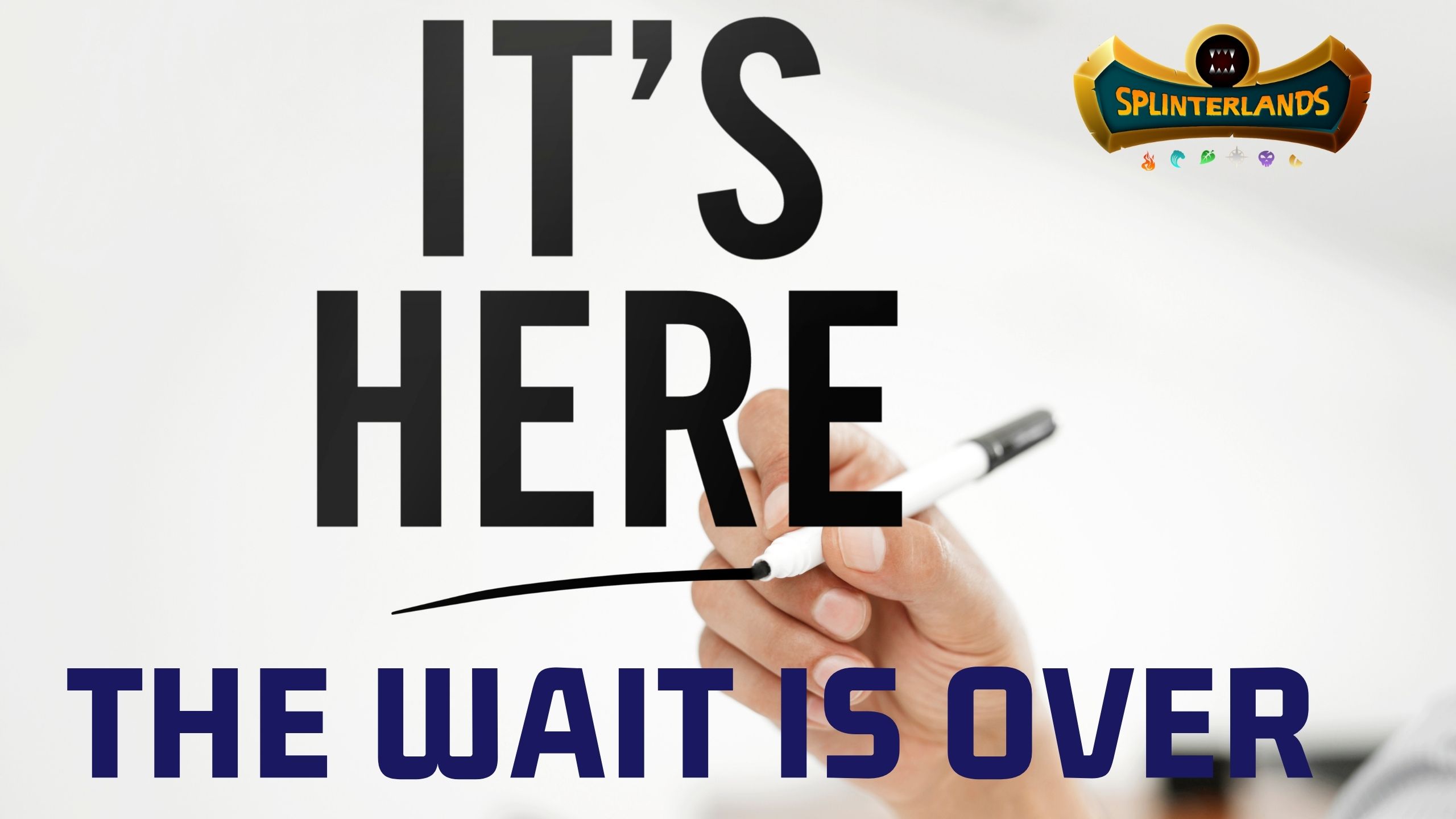 When they announced Chaos Legion back in September, we were all excited.
Then the new reward cards were added to the mix.
Then the announcement in October about the SPS staking to get Vouchers... SPS spiked!
Then the first day you could actually buy packs and all of the awesome rewards that came with the first pre-sale. Dr. Blight... Name your own Summoner!!! Plust vouchers were airdropped! So freaking cool.
Then as the first pre-sale came to a close... they announced the 2nd pre-sale.
Then you got access to open packs...
I went live on Stream at midnight to open my packs! I opened 175 on stream. It was so much fun.
Then during Pre-Sale 2, you got double vouchers!
Then the 2nd airdrop cards. I got two of each!!!
Then just tonight... I had a great conversation with Infidel1258 and Gank on the Splinterlands HQ YouTube channel. It was so freaking cool!
Now... here we are. Less than 12 hours away from the big sale.
I've got my credits ready.
i've got my potions ready... well, I need a few more.
I got my vouchers ready for my free packs. Thank you, Splinterlands, by the way.
I can't even sleep! lol
But it is kind of sad. I've had so many great conversations around the launch of Splinterlands and the sale tomorrow... I'll miss them.
But... not enough to dampen my excitement. Tomorrow I'm opening 100 packs!!! lol
What an amazing journey... and to be honest... I feel we are just getting started.
Good luck with the general sale!!!
---
---