The Move I Made I Never Thought I Would
I did something this week that I never thought I would do, but I did. I sold something I thought I would never sell, and I think I made the right move. What do you think?
For those that know me, I really love the VeVe Collectables app on my phone. I can buy liscensed NFTs of my favorite fictional characters. It has been a great investment for me.
I even bought about a million OMI tokens to hold because I believed in the project.
I've done well with my tokens and they are at a little over 2x from where I bought in September.
Now...
SPS is way down and I think that owning and staking SPS is one of the best investments out there right now.
So...
I sold some OMI and bought another 5k of SPS and staked it. Now I am over 20K and a little over 20% of goal of owning 100K SPS.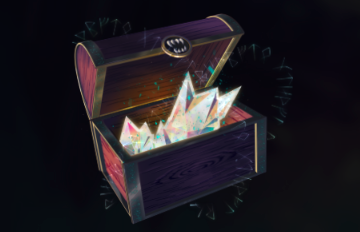 It had to be done. My collection on VeVe is solid, and it isn't a game and the token doesn't have the utility and rewards. SPS has all of that.
Even if SPS doesn't go up as fast as OMI, I'm still getting extra vouchers and daily APR.
It is hard to find reasons not to invest in SPS right now... but is that just me?
What do you think about SPS? Let me know in the comments below.
---
---