We're Opening 1,000 Packs... Join Us
We are going to open 1,000 Chaos Legion packs, live on stream... join us. Actually, I'm not opening them, but Gank is, and I'll be making comments and lame jokes as usual.
It is all happening on December 8th at 9:30 PM EST.
Join us live on Twitch - https://www.twitch.tv/splinterlandshq
Chaos Legion is an epic event for Splinterlands and we can't wait to celebrate being able to open packs with you.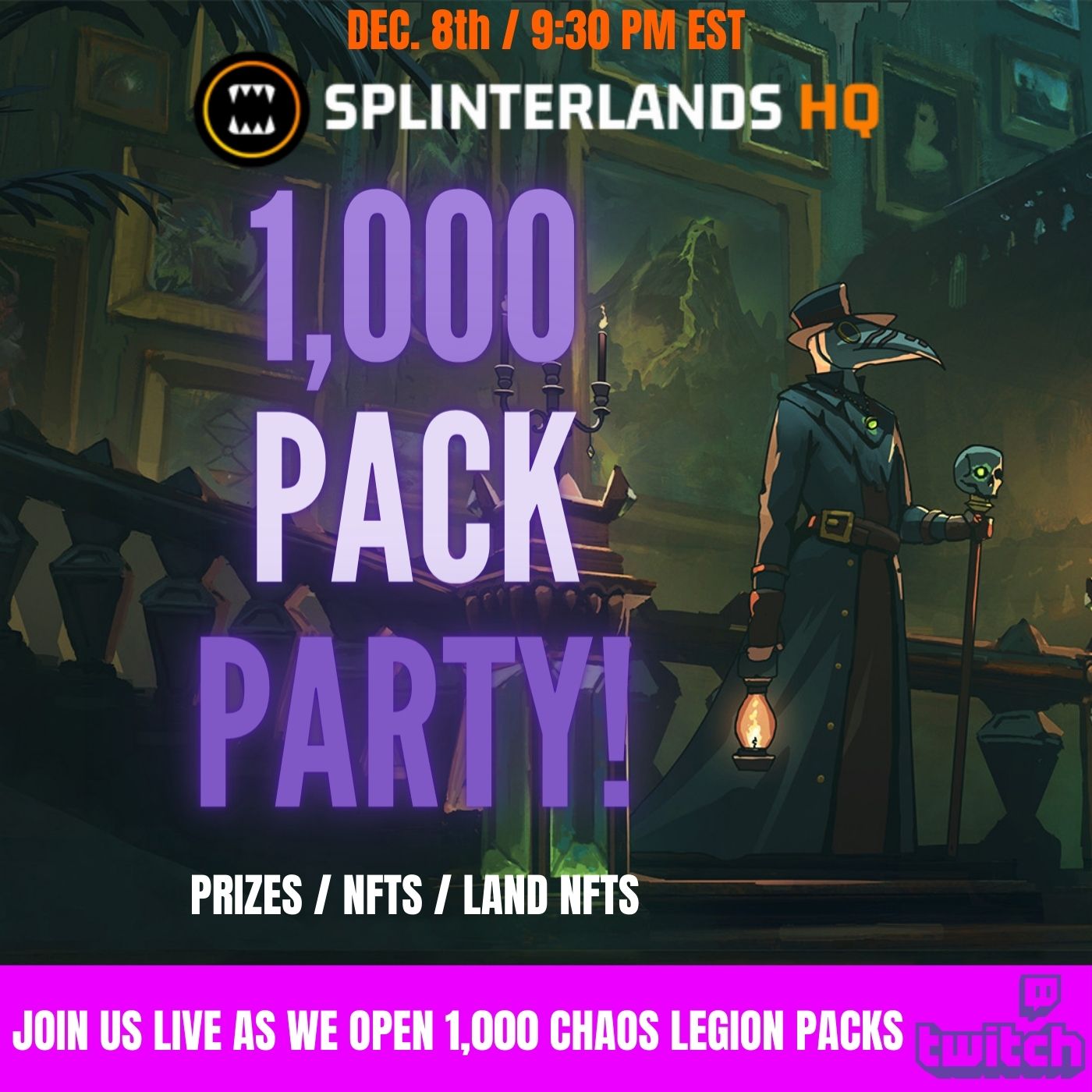 We will also be doing some giveaways and we are giving away a piece of land through our streams.
You won't want to miss it!
I can't wait, and I don't even get to keep the cards. lol See you on stream!
For more information...
For all SHQ information - http://www.splinterlandshq.com/
Catch us live on Twitch - https://www.twitch.tv/splinterlandshq
Join Our Discord - https://discord.com/invite/bPu7trQK5J
Wednesday night we will be live on YouTube and interviewing @Gameboyali
---
---