Whitelist For Splinterlands HQ NFTs Is Now Open!
Splinterlands HQ is a Twitch and gaming community focused on Splinterlands and helping players get succeed in the best blockchain game.
Launched in late August 2021, the Twitch channel has grown quickly and is approaching 1,000 followers and the coveted Twitch Partner title.
To celebrate this huge achievement, Splinterlands HQ has created a Founding Follower NFT collection to share with the community that made all of this possible.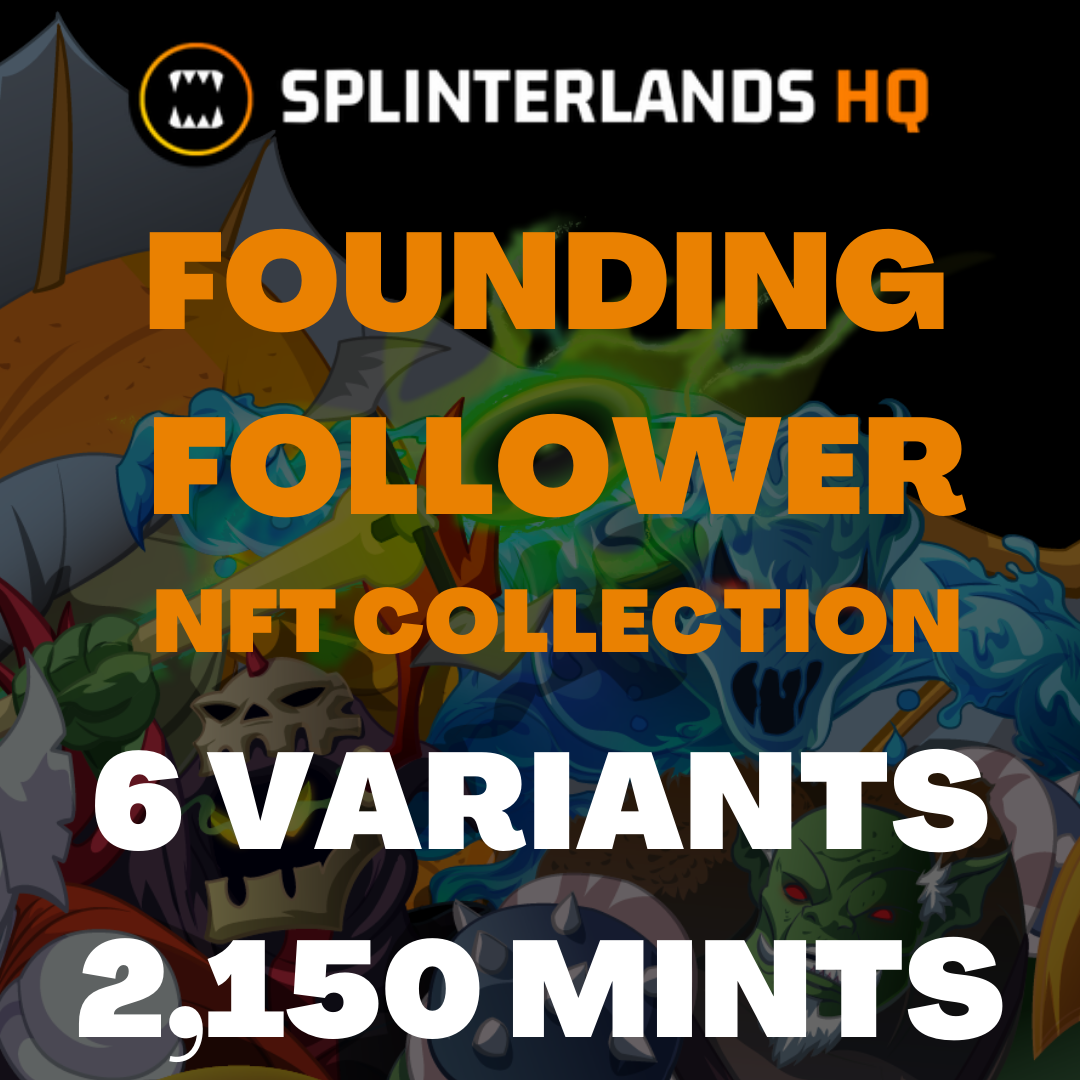 Now is the time to join the WHITELIST and get your own free NFT from Splinterlands HQ.
You can join the whitelist here... http://www.splinterlandshq.com/
(The optin is about halfway down the page)
There are a total of 2,150 NFTs and they are all being given out for FREE.
NFTs will be minted and 1 sent to everyone on the whitelist when the Splinterlands HQ channel hits 1,000 followers. Right now we have 857. The rest will be given out on stream or as a reward for our most active followers.
​THE COLLECTION INCLUDES
THE SALT GANG - 1,000 MINTS
GATHERING POWER - 500 MINTS
SPELL BOOK - 300 MINTS
THE WOMEN OF SPLINTERLANDS HQ - 200
TIME ON STREAM - 100 (LEGENDARY)
DRAGON LEVEL SUBSCRIBER - 50 (LEGENDARY)
​TOTAL NFTS - 2,150
If you want to see a preview of each one, you can watch this quick video.
---
---