Yabapmatt Interview Thursday. What Would You Ask?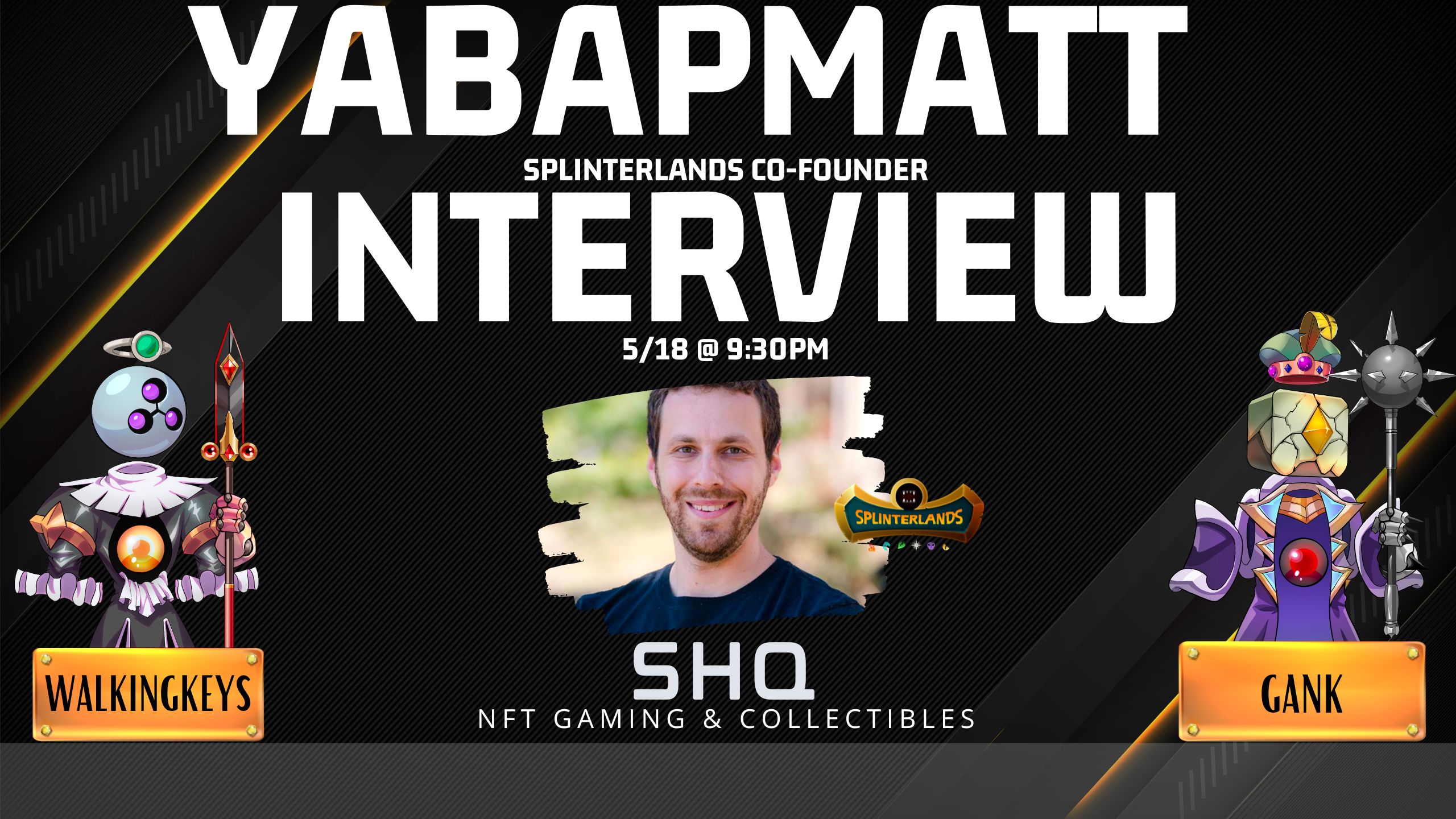 Gank and I are honored that the co-founder of Splinterlands is joining us live on Thursday, May 18th at 9:30pm ET.
You can watch here... https://www.youtube.com/@nftgamingandcollectibles
I have a few questions I'm excited to ask, and I know Gank will have some good ones, but what else would you like to know?
This isn't going to be a hard-hitting interview with gotcha questions and pressing for alpha. (If he gives us alpha, that's on him, we won't push, lol)
We want the people of Splinterlands to get to know the man that co-founded the game and was the mind behind the Secret of Praetoria.
What would you like to know about Matt?
Let me know of any questions you might have, and I'll see if we can ask the on Thursday.
Drop a reply with your question.
and...
Don't forget to watch on Thursday night.
---
---