Splinterlands Road to Gold

The dreaded Bronze League. You hit a wall. Card power needed and discord will tell you its the "Meta" and bots are okay. I would argue its a completely different game in bronze league. Either way I was not going to get stuck there again.
I rented enough power to silver and now to gold because a few months ago the math was adding up if I played right.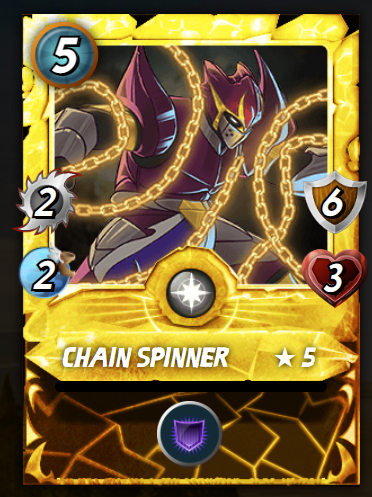 The Furious Chicken video above introduced me to this deck, and after using a few months I was struggling with magic. That's when I created an alt and in bronze was using void armor with repair it gave me an idea to try it with this deck.
Chain Spinner The Unsung Hero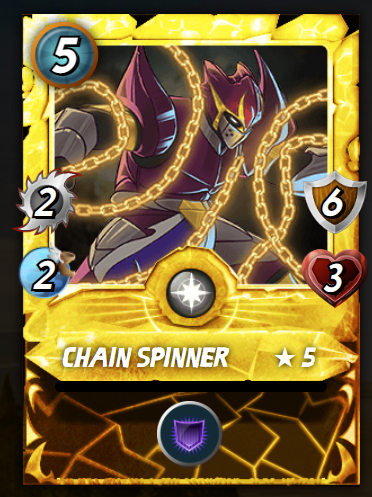 I use lvl 4 Mother Khala because its cheaper than Chanseus. Using Pelacor conjurer and Dax was situational so I used Chain Spinner lvl 5 with lone boatman in 2nd position. Taunt in rear.
Brightwing lvl 2 has resurrect, repair, and the magic damage. Djinn Renova is also a great card boosting everyone's health and providing magic damage. Lvl 4 renova also gives you Triage and can get the regular foil affordably. I use the level 4 often but it is not pictured here.
The circled Cornealus card is my wildcard. Depending on the rulesets, mana, opponent you can switch out for any other card. You may also change the positioning in the middle. I often use Prismologist, Time mage, Stitch leach or Sandworm for sneak. Prismatic orb in 2nd position high mana against magic.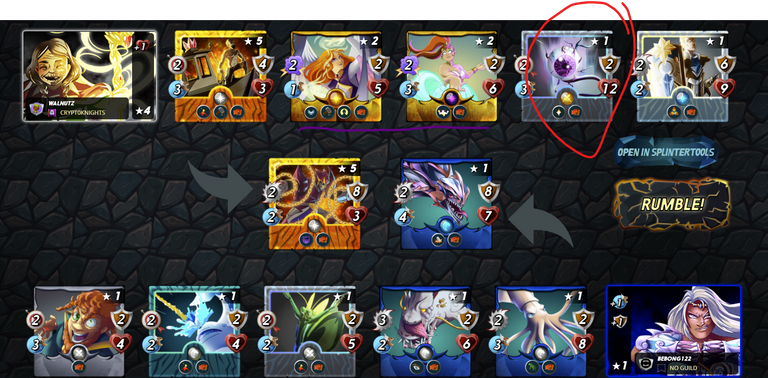 This is not an opponent with magic but I win this battle. I have great success with these cards and that is without using Chanseus. Chanseus has great synergy as well but the rent is very high.
Djinn Renova is a reward card and with Triage at lvl 4 I think it would be great value for anyone's deck. It works great with Brightwing. Keep in mind cards continue to go down but this card is epic so I hope for a good ROI long term.
Now we need a low mana, little league deck for silver and gold and I have a death deck very cheap for you all so stay tuned.
---
---