Splinterlands: Magic island piñata that can be used with a wide possibility, meet SCARRED LLAMA MAGE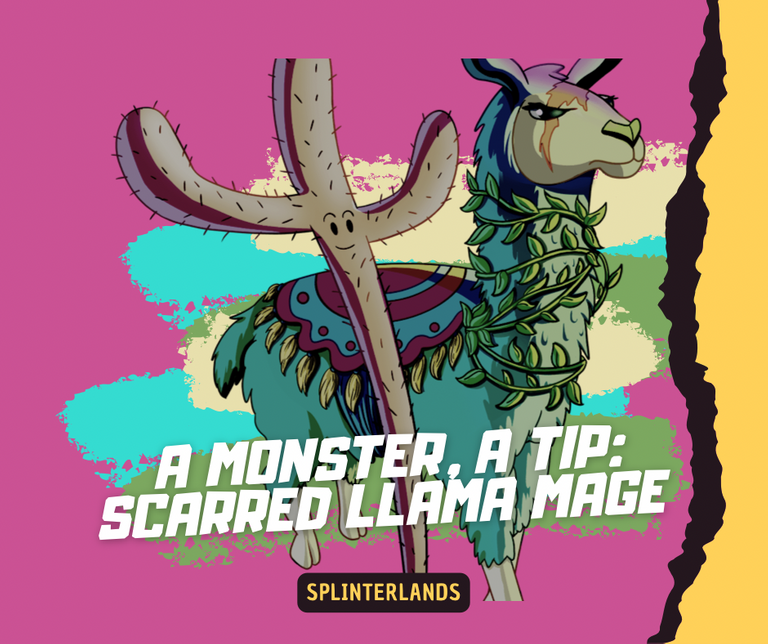 Have a great weekend everyone, this post has the sole focus of summarizing and directing you to monsters that are not necessarily mandatory to have in your deck, but having them in hand can be one more step towards victory, don't worry the text will not be extended so as not to become something tiring and in a more polite way fewer words without connection with the purpose of the post to contain more characteristics of writing.
Scarred Llama Mage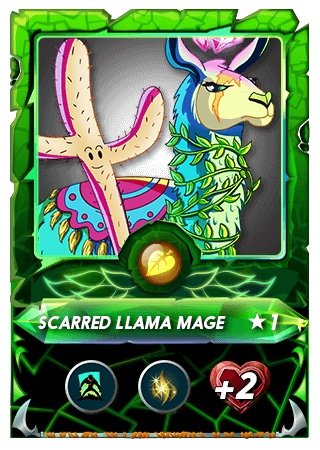 Scarred Llama Mage anyway is the best choice for you to get back to your league without worrying about the cost to RUSH so this monster doesn't necessarily just have to be combined with the well known Kron The Undying which in itself is a almost invincible combination for its healing power to increase considerably with the activated skill of our summoner in addition to its magic attack power being something harmful even for skills like Void and Void Armor, but to countless monsters also compatible with this skill that may cost you less in addition to obtaining the same benefit that you would get when buying / renting our earth element magician, some monsters that may do well are those that contain:
A good amount of maximum health
An attack power greater than or equal to 3
A differential skill (Dodge, Thorns, Heal, Double Strike or something like that)
Below you can see that I am using a non-standard monster to use with this summoner, I chose the Venari Knifer for its Thorns ability in addition to its medium health and its high speed that can give it some passive dodges, however as mentioned a few words above our focus is that the attack power is greater than or equal to 3 however our selected monster only contains 2 however with our Thorns we can add +2 per turn if our opponent contains physical monsters, it all depends on the enemy composition to build your strategy in the best possible way.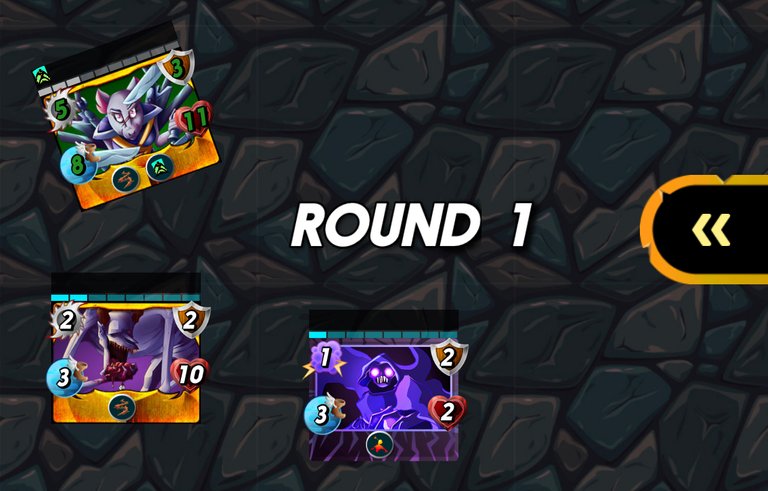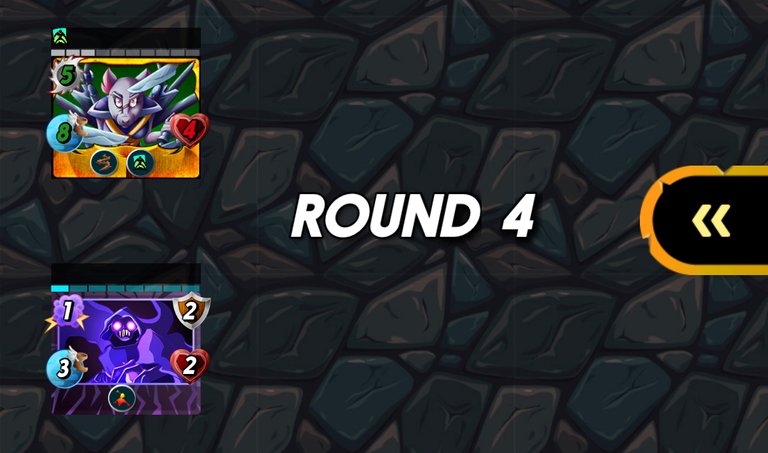 ---
Advantage / Disadvantage over others
Great for battles with maximum mana availability of 17 or less, this will give you a monster with great attributes while the enemy can't take advantage of your lack of cards in battle.
Grants +2 to maximum health for your team in addition to the benefit of the Cleanse ability being assigned to the first monster in your frontline.
As it is from the Untamed collection, it can be used for both Wild and Modern league battles.
Its purchase price is considerably high, taking into account its rarity and use, it is not surprising when this card is sold for over $150 in its common version.
For battles where you have a greater amount of monsters in battle, he may have difficulties depending on the last living monster on your team, this can be very disruptive not knowing where to position your focus on the skill.
Almost useless for monsters without a highlight from the others, adding this summoner with any shooter even if it contains the Close Range skill will not have the expected result, we have the new bounty monster with these characteristics as an example and we know that nobody wants to use it.
Price Buy & Rental Market
| Foil | Buy Market Value | Rent |
| --- | --- | --- |
| Regular Foil | $143 | $0.031 / day |
| Gold Foil | $1,200 | $0.150 / day |
The reported value is related to the day of posting, there is no guarantee that after some time the price will go down or up.

---
---