Veni, vidi, vici: She came, she saw, she kicked some ass!!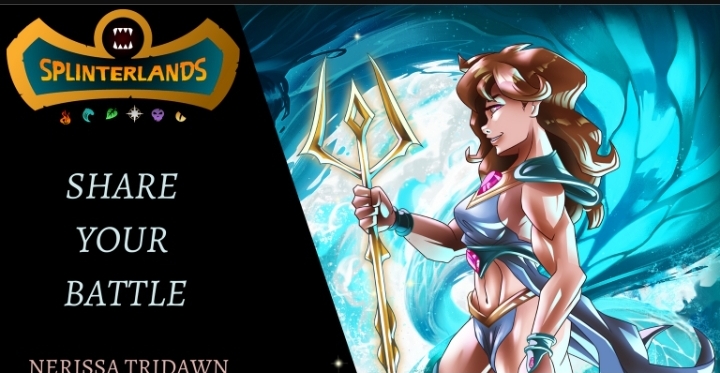 SOURCE
The fine folks over at @splinterlands run a weekly series of blogs, where they ask us to SHARE YOUR BATTLE. Sharing a #splinterlands battle that contains that specific weekly suggested card can lead to a healthy upvote and a great way to interact with the community.
I find that by submitting my posts and playing preferences, nd by reading how others use these specific cards, helps not only me improve my playing style to maximise wins, but can also benefit us all.
So the card theyve asked us to showcase this week is none other than that Tridentbaring, scantaly clad, warrior of the water - NERISSA TRIDAWN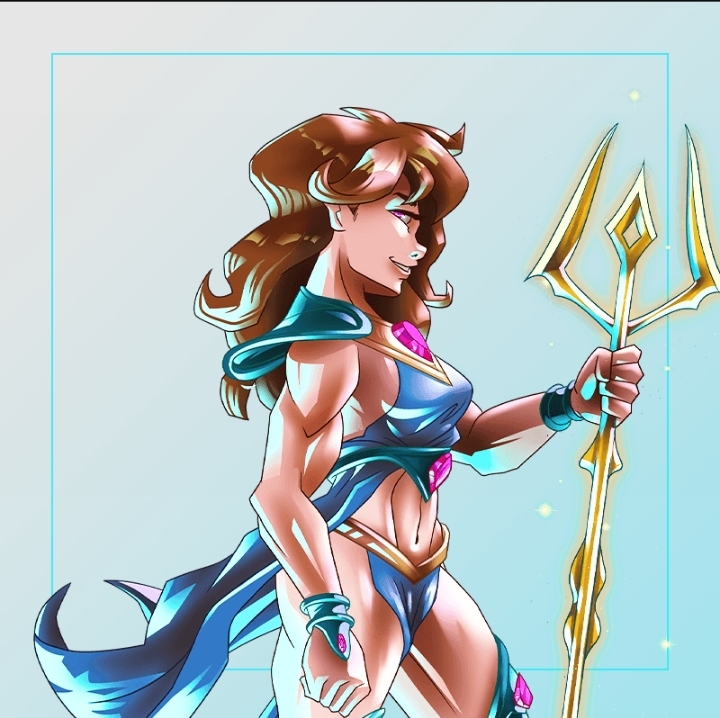 With a punch as powerful as her beauty, this card often finds itself in a strong starting line up when I play the water splinter(which i do a lot)...
Coming in on the upper side of 9 Mana points, her high cost does offer plenty of "Bang for your Buck".... With great health, acceptable speed, but amazing firepower this card can be used both as a tank or a tail-gunner!
So with a high mana game and the "Ferocity & Equalizer" rule sets in play, it may look like a very odd arrangement of monsters, but it worked out in the end.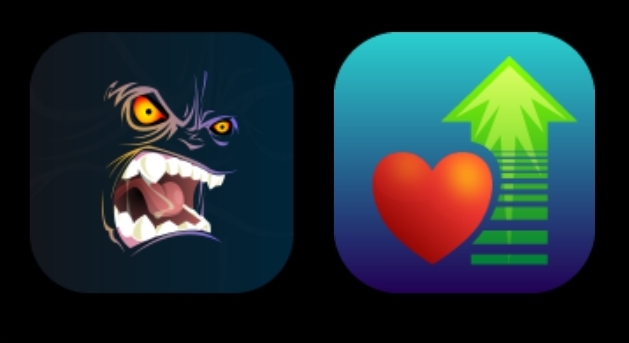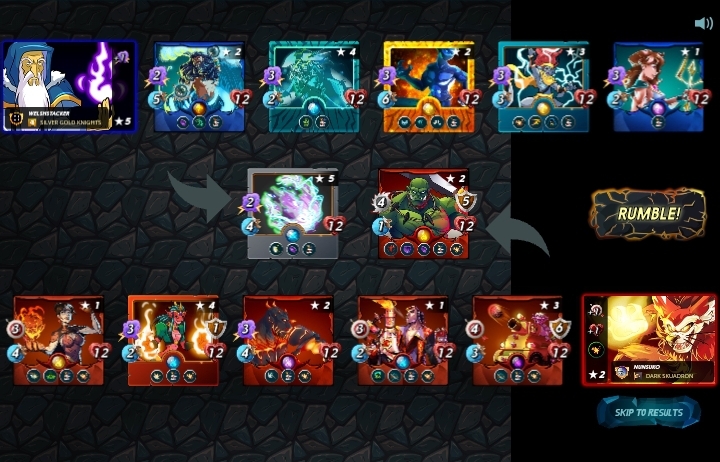 Watch the battle here
So the game starts and my superior speed gets me off to a good start. Luckily my Prismatic Energy card manages to dodge his final attacks of the round and all monsters make it through to round 2.
After taking out his tank, the fearsome Grum Flameblade, the hardest part of the battle was behind me..... Or so i thought!!
I say that last bit with my tongue in my cheek.... It wasnt looking good for my band of magic slinging worriors. But by some miracle and a few lucky dodges, slowly the battle continued. It was touch and go at one point, the "blast" festure given to all monsters by then opposition summoner was almost the defining feature of this battle. But like a trooper i ploughed on!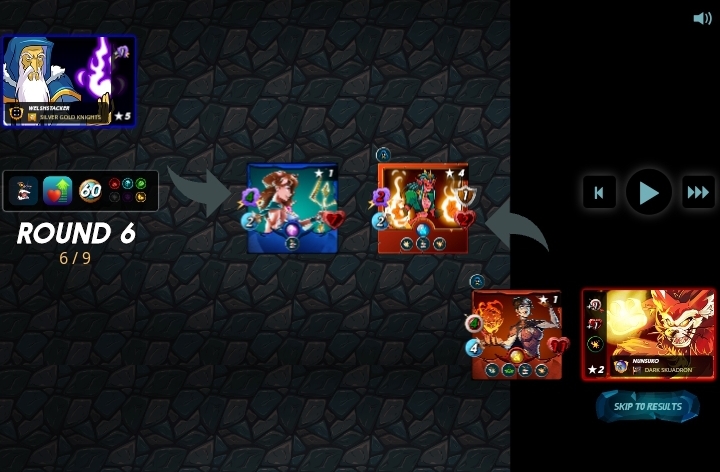 It was only at this pointni knew victory was mine! Once NERISSA took out Naga, i knew his range attack was useless..
VICTORY WAS MINE
I dont think I could have change the line up much. Possible adding a diffent tank, maybe my lvl 3 KRAKEN, but apart from thay not much else.
Would you change or add any extra monsters?

40+yr old, trying to shift a few pounds and sharing his efforsts on the blockchain. Come find me on STRAVA or actifit, and we can keep each other motivated .

Proud member of #teamuk. Teamuk is a tag for all UK residents, ex-pats or anyone currently staying here to use and get a daily upvote from the community. While the community actively encourages users of the platform to post and use the tag, remember that it is for UK members only.
Come join the community over on the discord channel- HERE

Want to find out more about gold and silver? Get the latest news, guides and information by following the best community on the blockchain - #silvergoldstackers. We're a group of like minded precious metal stackers that love to chat, share ideas and spread the word about the benefits of "stacking". Please feel free to leave a comment below or join us in the community page, or on discord.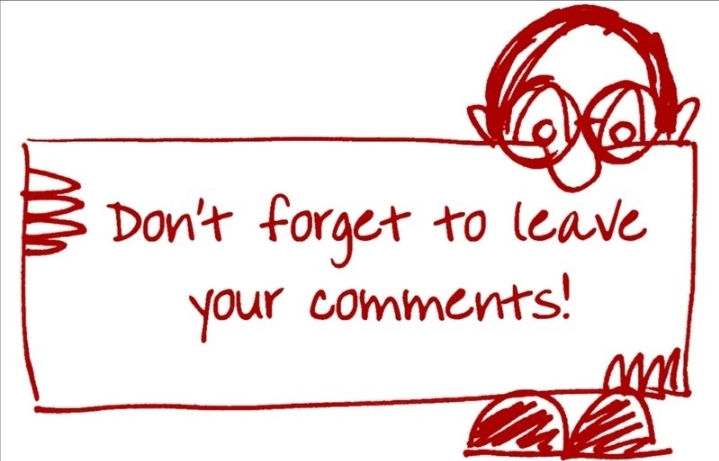 ---
---