Splinterlands weekly battle challenge: Elven Cutthroat
Hi folks,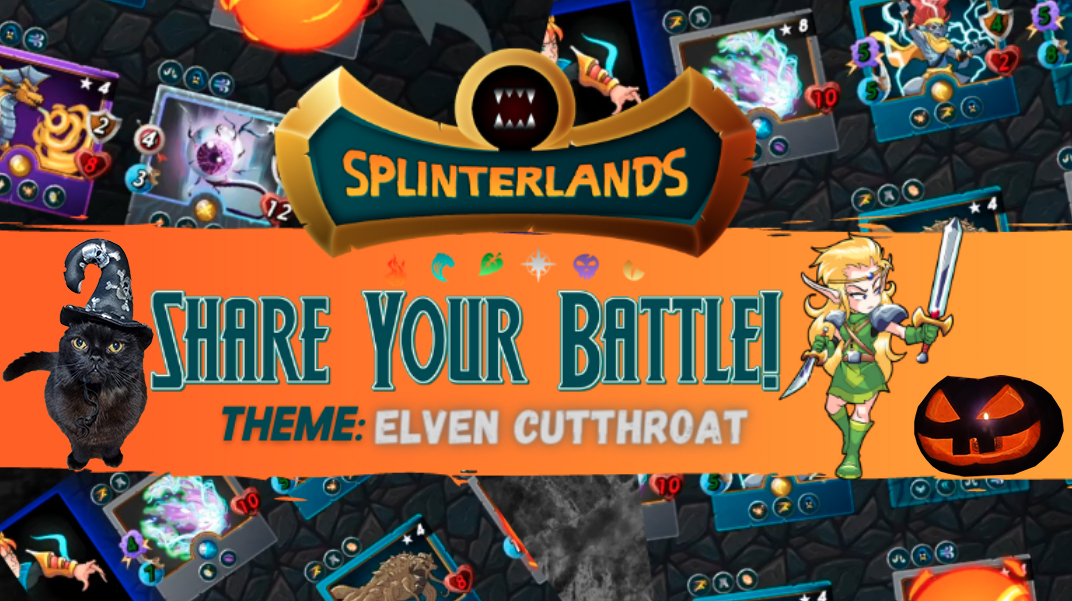 This week the battle challenge is using the Elven cutthroat, a neutral common monster. His strong points are low mana cost of only 3 and the sneak ability, which enables him to attack the opponent's last monster and he can attack from any position. Also at levels 4 and 8 his attack is increased to 2 and 3, respectively. It has a decent speed but quite low health.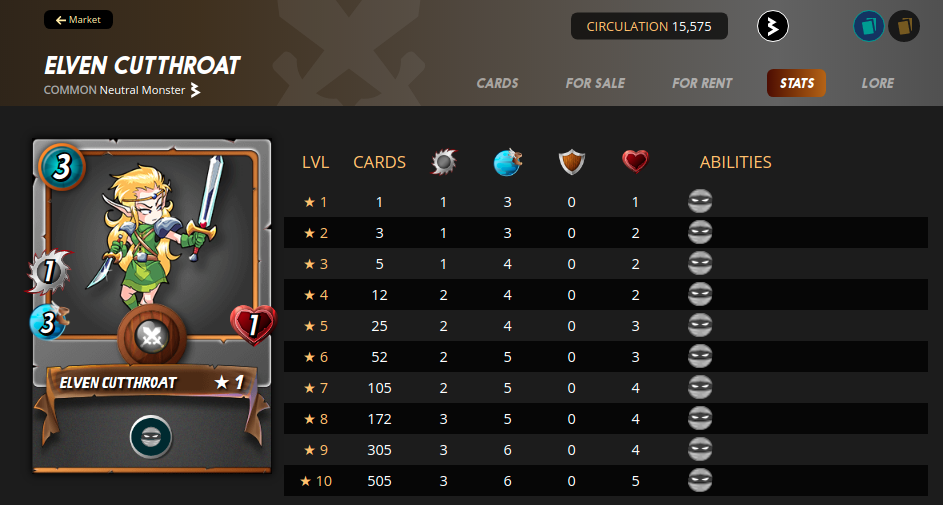 A few days ago I was renting for gold 3 league and I got a decent price for a gold foil Chanseus the Great lvl 2 summoner and to complement him I choose Daria Dragonscale lvl 4. I was already lucky to get Djinn Oshannus and Venari Wavesmith among the chest rewards, so my Water deck at least stands a chance fighting in silver and gold leagues. Life and Dragon elements it was then. For the low mana neutral monsters I choose Uraeus lvl 4, Highland archer lvl 4 and Elven cutthroat lvl 7.
Let us see how the Elven cutthroat performed in 3 chosen battles.
Battle 1: Daria vs Yodin Zaku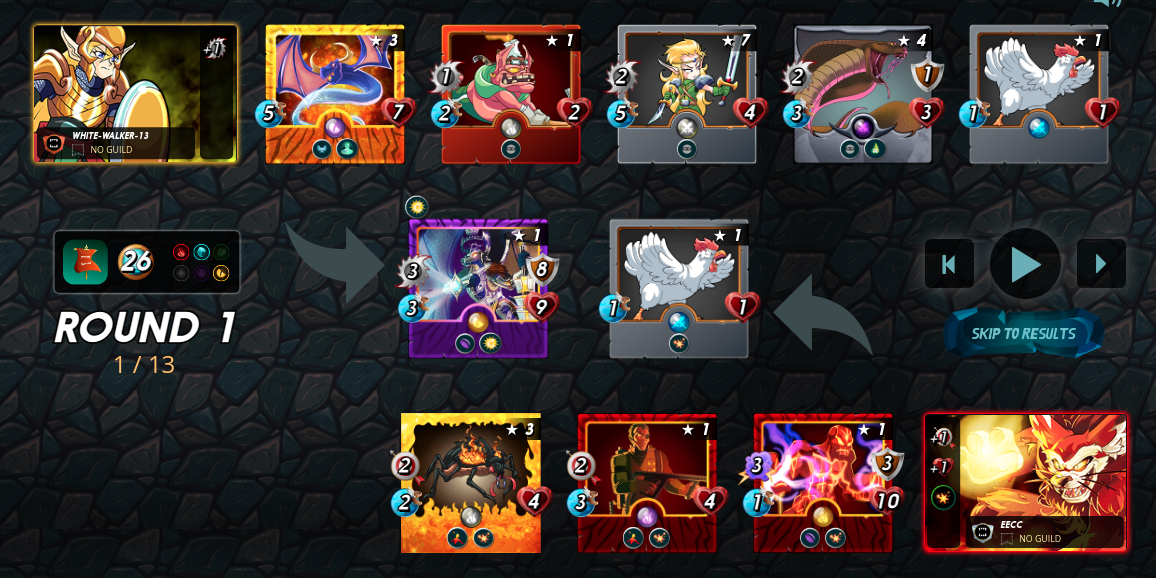 In this battle there were no modifications, mana was capped at 26 and only fire, water and dragon elements could be used. I have seen my opponent used Yodin in his previous battles, but since there was also an option for heavy magic attack I choose Robo-dragon knight in first position and to withstand Yodin's blast boost I put Dragon spirit in the second position. Then I added 3 melee monsters, all with the sneak ability. The plan was to destroy opponents back lines swiftly. I added the chicken for that extra sneak attack needed to reach my offensive lineup. As you can see the plan worked perfectly.
Battle 2: Chanseus vs Yodin Zaku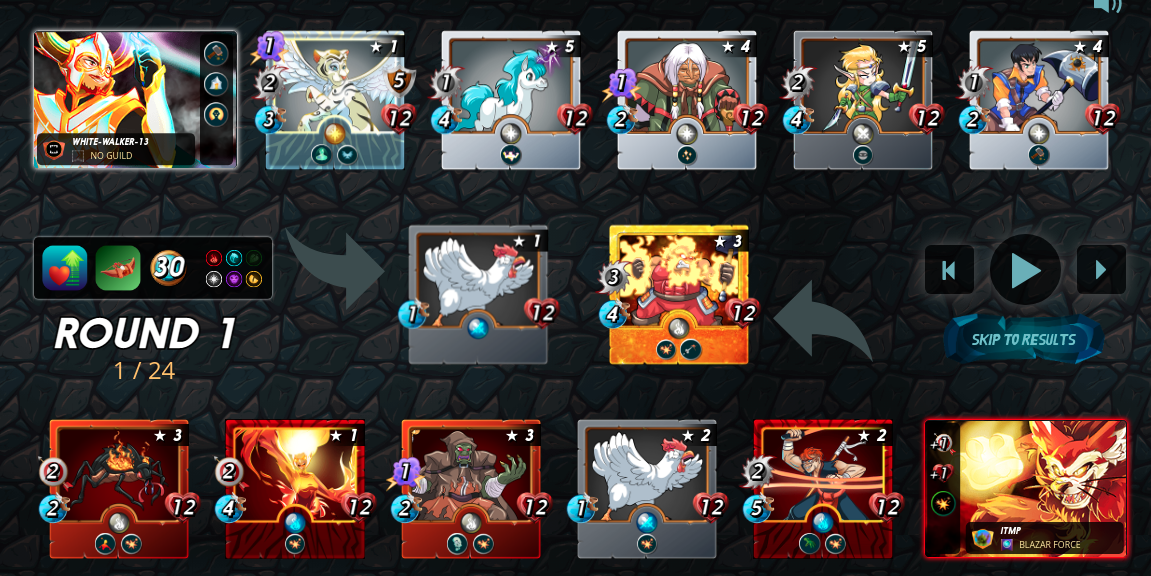 This was a 30 mana capped battle with health equalizer and close range modifications. I choose a healing and repair combination of divine healer and armorsmith that added to Chanseus' boosts. Yodin once again brought its destructive power with the blast and +1 range attack. This long battle eventually turned in my favor due to the healing and repair abilities combined with a bit of luck, which combined outperformed opponents heavy attack. In this battle I choose the Elven cutthroat over Uraeus only because of the weakly battle challenge, otherwise the poison ability and an extra armor of Uraeus for the same amount of mana cost would help turn the battle in my favor further. Nevertheless it was a good battle and the Elven cutthroat performed really well, eliminating the last three enemies monsters.
Battle 3: Daria vs Vera Salacia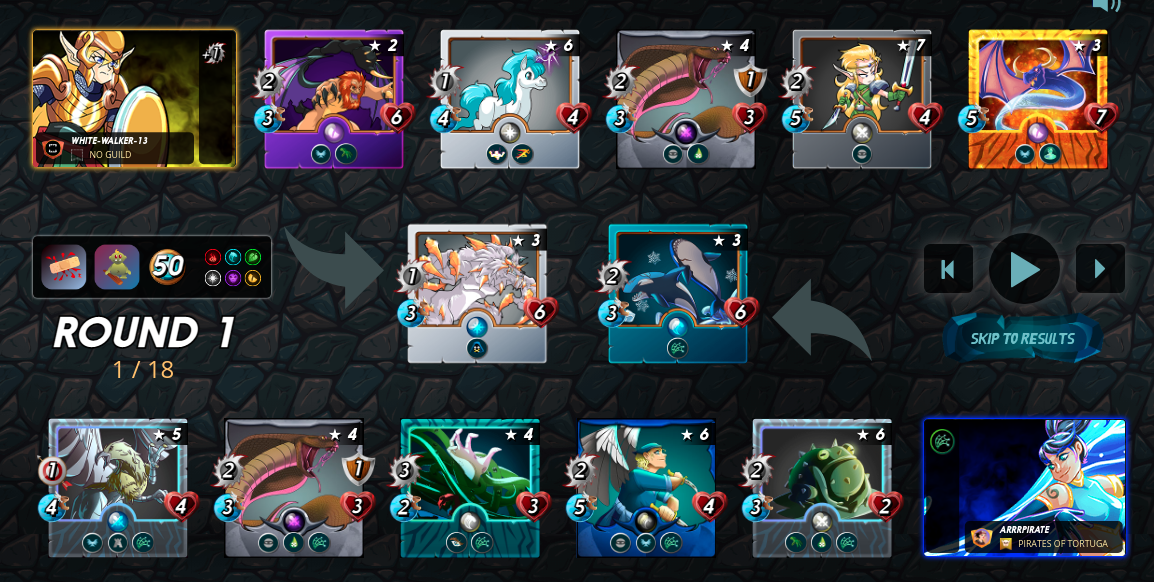 There were two modifications in this battle, healed out (no healing) and little league (only cards with 4 mana or less can be used). The mana cap of 50 did not matter, since only low mana cards could be used. I tried to pick high health cards in front and one in the back to protect against the enemy sneaks. I also choose baby unicorn for extra health and speed. And my two go to low mana neutral monsters Uraeus and Elven cutthroat. This combination was enough to beat my opponents high lvl cards.
Outro
There were a bunch more battles I played in that 24 hour renting window and besides finishing two daily quests I managed to earn back my renting cost of 615 DEC. In many of those battles I have employed the Elven cutthroat and as you could see it is a very useful, low mana card, especially in combination with a melee summoner like Daria.
---
---